The Nail Den
2710 Douglas Dr Unit E, Unit E, Bossier City, 71111
The Nail Den
2710 Douglas Dr Unit E, Unit E, Bossier City, 71111
---
Popular Services

The Den Luxe Pedicure

Treat yourself! You deserve it! This includes soaking your feet, nail-shaping & buffing, cuticle care, foot fi...

show more

Dip powder & soak off w/ Jesilyn

Dip powder w/soak off

Your choice of any colored dip powder which includes proper soak off of old dip powder on nails.

---

Other Services

Luminary Fill & Gel color w/ Jesilyn

Deep Cuticle Care w/ Jesilyn

Dip powder w/ Jesilyn

Dip powder on your naturals nails only. If you need tips please book for the right service.

---

Dip

Dip powder & soak off w/ Jesilyn

Dip Powder(Natural Nails ONLY)

Your choice of any colored dip powder that goes on your natural nails. No tips are included. Please book dip w...

show more

Dip powder w/soak off

Your choice of any colored dip powder which includes proper soak off of old dip powder on nails.

Dip powder w/ Tips

Your choice of any colored dip powder with tips to extend your nails. Note that shape & length will be an extr...

show more

Dip powder w/ manicure

Your choice of any colored dip powder with a fresh manicure to keep your nails healthy.

Dip powder w/ soak off & Manicure

Your choice of any colored dip powder which includes proper soak off of old dip powder on nails & fresh manicu...

show more

Pink & White dip w/ Soak Off

Classic French dip powder w/ proper soak off.

Pink & White dip

Classic French Dip Powder nails

Pink & White dip w/ Tips

Classic French dip powder nails w/ length added

---

Gel Manicures

Regular Manicure

This service includes cutting down nails, filling & buffing, cutting of the cuticles after soaking for 3-5 min...

show more

Den Luxe Manicure

Classic manicure treatment with addition of collagen mask, massage, hot towels & your choice of polish.

Gel manicure

This service includes cutting down nails, filling & buffing, cutting of the cuticles after soaking for 3-5 min...

show more

Gel Manicure w/ takeoff

This service includes proper soak off of old gel polish, cutting down nails, filling & buffing, cutting of the...

show more

---

Pedicure

The Den Luxe Polish Change

Includes soaking your feet, nail-shaping, light cuticle care, sugar scrub, & hot towels. Finish off with your ...

show more

Gentlemen Basic Pedicure

Includes Sea salt soak, grooming, callus remover, foot reflexolog, & hot towels

Fresh Sole Pedicure

Do you have bad callused heel? Need extra attention to your heels? This one is for you. This includes soaking ...

show more

The Den Luxe Pedicure

Treat yourself! You deserve it! This includes soaking your feet, nail-shaping & buffing, cuticle care, foot fi...

show more

Gentlemen Deluxe Pedicure

Includes Sea salt soak, grooming, callus remover, sea salt exfoliation, foot reflexology, a tension relief leg...

show more

Basic Gel Pedicure

This includes soaking your feet, cleaning the cuticles, buffing & filling nails, scrubbing off dead skin on un...

show more

Basic Gel pedicure w/ Take off of old gel polish

This includes taking off old gel polish, soaking your feet, cleaning the cuticles, buffing & filling nails, sc...

show more

Deluxe Gel Pedicure

This includes soaking your feet, cleaning the cuticles, buffing & filling nails, scrubbing off dead skin on un...

show more

Deluxe Gel Pedicure w/ take off of old gel polish

This includes taking off old gel polish soaking your feet, cleaning the cuticles, buffing & filling nails, scr...

show more

Spa Pedi

Your spa experience deserves more. This service includes soaking, shaping, cuticle care, callus care, organic ...

show more

Pamper Me (CAUTION: Extremely Relaxing)

This is our ultimate pedicure that includes spa pedicure treatments, and is followed by paraffin to lock in mo...

show more

---

Acrylic Fullsets

Acrylic(Short) w/ Caneisha

Acrylic (medium) w/ Caneisha

Nail shape (Coffin, almond, round, stiletto)

---

Ad Ons

Nail Shape (Coffin, stilettos, almond, round)

Nail Designs w/ Kerie

PLEASE SEND US THE DESIGN YOU ARE WANTING ON FB OR IG

Nail Designs w/ Caneisha

PLEASE SEND US THE DESIGN YOU ARE WANTING ON FB OR IG

Nail Designs w/ Colin

PLEASE SEND US THE DESIGN YOU ARE WANTING ON FB OR IG

Nail Shape (coffin, stiletto, oval, almond)

---
Venue Health and Safety Rules
Reviews
Reviews are no joke! Booksy values authentic reviews and only verifies them if we know the reviewer has visited this business.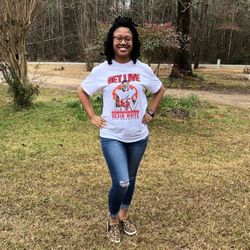 My experience with Caneisha was great!!! She took her time and did a great job on my pedicure!!! She's the sweetest!!...
Caneisha is the best! And the environment itself is very professional and welcoming! I would recommend this place 5/5 🌟...
Love The Nail Den! Best nail salon in the Shreveport/Bossier area!...
Colin understood what I wanted perfectly, not even an hour after I got my nails done I got a compliment on how good they looked!...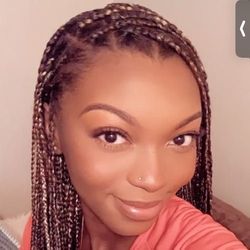 Ms. Colin was very nice and made me feel super comfortable! She also did an amazing job on my nails and toes. 10/10 experience💕...
This was my first time ever having a pedicure and let me tell you Kerie did not disappoint! I had ingrown toenails i didn't even know about and she got them right out for me. She told me she was heavy handed but i think that was perfect. I had a Deli...
Jess is the best!!! ❤️...
Keri went above and beyond!!💕...
Everyone was very welcoming, great environment, love my nails!! Will definitely be back again! Hope to become a long time customer!...
Amazing!!! I love coming here!!! Everyone is so friendly and I always feel welcomed when I walk in!! Caneisha has been my nail artist and she is absolutely AMAZING!! I show her a pic of what I want and her creative style flows!!! She even did my nail...
The Nail Den
thanks misty 💕 - neisha
Kerie does and amazing job! She will be the only one i every use and i will recommend her to anyone!! Shop is so clean and pretty! Great atmosphere!...
The Nail Den
Thank you -Kerie
Great service! Nice people! And relaxing environment!!...
The Nail Den
Thank you so much -nail den
Jesilyn is the absolute sweetest person I've probably ever met while getting my nails done! She is also the absolute best nail tech I've been too and you can tell she loves what she does! She has surpassed all my expectations and has given me EXTRA b...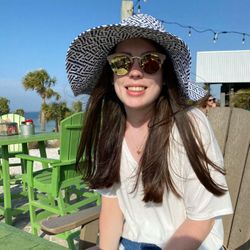 I loved it!! Everyone was so nice and the experience was great!!...
I absolutely love nail day! I look forward to picking out a new color or design with Kerie! I love the clean and laid back atmosphere at the Nail Den. Kerie does an outstanding job on both my nails and pedicures! 🖤...
The Nail Den
Thank you so much -Kerie
LOVE The Nail Den! I have been going for 4 months now as a regular with Caneisha. She NEVER fails to amaze me with her creativity and is very friendly! She always takes what I want and makes it her own and 100x better! I definitely will keep coming b...
The Nail Den
thank you 💖 - Caneisha
Everything about my appointment was great!!!...

The Best 🥰🥰...
The Nail Den
thank you noemi 💖 - neisha
Great service, love my nails! Thank you...