Yessy's Beauty Studio
4002 W Waters Ave, Suite 9, Tampa, 33614
Yessy's Beauty Studio
4002 W Waters Ave, Suite 9, Tampa, 33614
---
Popular Services

Art

Basic Intermediate Advance Per finger

more

Fill in 3 weeks

An acrylic fill in to refill, rebalance, and resha...

more

Fill 3 weeks W/ Gel polish

Fill in with cover nude or cover pink. Any special...

more

---

Monthly Promo

Volcano with gel polish special

Ladies, book our Volcano pedicure with gel polish ...

more

---

Acrylic Services

Acrylic Backfill/ Acrylic color change

"Starts at" $45 Colored acrylic, permanent design...

more

Full Set Short Square

An acrylic full set short and square with a choice...

more

Full Set Medium Square

An acrylic full set medium and square with a choic...

more

Full Set Long Square

An acrylic full set long and square with a choice ...

more

Full Set X long Square

An acrylic full set X long and square with a choi...

more

Solid Colored acrylic Full Set Short

Full set short square one colored acrylic color. ...

more

Solid Colored acrylic Full Set Medium

Full set medium square one colored acrylic color. ...

more

Solid Colored acrylic Full Set Long

Full set long square one colored acrylic color. G...

more

Solid Colored acrylic Full Set X Long

One colored acrylic x long square. Shape and gel t...

more

Fill In 2 weeks

An acrylic fill in to refill, rebalance, and resha...

more

Fill 2 weeks W/ Gel Polish

Fill in with cover nude or cover pink. Any special...

more

Fill in 3 weeks

An acrylic fill in to refill, rebalance, and resha...

more

Fill 3 weeks W/ Gel polish

Fill in with cover nude or cover pink. Any special...

more

Fill in 4 weeks

An acrylic fill in to refill, rebalance, and resha...

more

Fill 4 weeks W/ Gel Polish

Fill in with cover nude or cover pink. Any special...

more

Fill in 5 Weeks

An acrylic fill in to refill, rebalance, and resha...

more

Fill 5 weeks W. Gel polish

Fill in with cover nude or cover pink. Any special...

more

Gel Polish

Gel Polish On acrylic nails

more

Encapsulated full set sculptured

Encapsulated nail art can done with nail forms sta...

more

Glow Full Set Ombré Short

One acrylic glow color with the ombré effect. Stan...

more

Glow Full Set Medium Ombré

One acrylic glow color with the ombré effect. Stan...

more

Glow Full Set Ombré Long

One acrylic glow color with the ombré effect. Stan...

more

Glow Full Set Short

One acrylic color. Second color $5 extra. Standard...

more

Glow Full Set Medium

One acrylic color. Second color $5 extra

more

Glow Full Set Long

One acrylic color. Second color $5 extra

more

Pink and White Full Set

This acrylic enhancement is done with the reverse ...

more

Pink/White Ombre full set

This acrylic enhancement is achieved with a pink a...

more

Acrylic Colored Ombre short full set

This acrylic enhancement is done with any acrylic ...

more

Acrylic Colored Ombre Medium full set

This acrylic enhancement is done with any acrylic ...

more

Full Set Sculpture

An acrylic enhancement done with nails forms witho...

more

Encapsulated Full Set

This acrylic enhancement is achieved with all sort...

more

Soak Off - Acrylic/MMA/ Dip/Gel X Removal

Removing the acrylic nails the correct way by soak...

more

---

Manicures

Basic manicure

Traditional manicure complete with hand soak, nail...

more

Deluxe Manicure

All the benefits of a basic manicure plus an exfol...

more

---

Pedicures

Full Set of acrylic on toes

Full set of acrylic on all toes. You can choose an...

more

Gel Polish On Toes

Gel Polish on toes. You must not have on any gel p...

more

Gel Polish On Toes W/ Removal

Gel polish on toes with gel polish removal.

more

Classic Pedicure Regular polish

Basic pedicure includes cutting toes nails, buffin...

more

Classic Pedicure Gel polish

Basic pedicure includes cutting toes nails, buffin...

more

Gelly Pedicure Regular polish

Gelly pedicure includes cutting toes nails, buffi...

more

Gelly Pedicure Gel polish

Gelly pedicure includes cutting toes nails, buffi...

more

Valentino Pedicure Regular Polish

Valentino pedicure includes cutting toes nails, bu...

more

Valentino Pedicure Gel Polish

Valentino pedicure includes cutting toes nails, bu...

more

Volcano pedicure Regular Polish

Relax and rejuvenate with exfoliating and moisturi...

more

Volcano Pedicure Gel Polish

Relax and rejuvenate with exfoliating and moisturi...

more

---

Hard Gel extensions

Hard Gel Extension Short Full Set

Hard Gel Extension Medium Full Set

Hard Gel Extension 2 Week Fill

Hard Gel Extension Long Full Set

Hard Gel Extension 3+ Weeks Fill

Hard Gel Extension Natural Overlay

Hard Gel Extension Pink/White Short

Hard Gel Extension Pink/White Medium

Hard Gel Extension Pink/White Long

Hard Gel Extension Pink/White Fill 2 Weeks

Hard Gel Extension Pink/White Fill 3 Weeks

---

Extra Services

Regular polish/Polish change

Acrylic Encapsulated Glitter

Gel polish removal

Gel polish removal on natural nails.

more

Nail Repair

Nail repair differs with design, crystals, tip/scu...

more

Art

Basic Intermediate Advance Per finger

more

Gel Polish

No chip gel polish add on. Hands $15.00 Feet $18.0...

more

Stamping Art

$3.00 per nail White or black $5 per nail With ...

more

Sugar Nails

Textured Sugar glitter $3.00 per nail Whole set ...

more

---

Make up and Lashes

Full Face Makeup with Cindy J

Full Face makeup using the best products on the ma...

more

---

Last min reschedule fee and No Show Fee

No Show Fee

If you have previously no showed for an appointmen...

more

Last Minute Cancellation Fee

Per salon policy, if you cancel last minute (less ...

more

---

Nail Dip

Dip Overlay

Yessy's Beauty studio uses Young nails Slick pour....

more

Dip with tips

Yessy's Beauty studio uses Young nails Slick pour....

more

---

Soft Gel Extensions

Gel X Short

soft gel nail enhancements with the choice of squa...

more

Gel X medium

soft gel nail enhancements with the choice of squa...

more

---
Venue Health and Safety Rules
Reviews
Reviews are no joke! Booksy values authentic reviews and only verifies them if we know the reviewer has visited this business.
The atmosphere is amazing. Clean and lowkey. Every single person was polite. I noticed a lot of sanitizing going on and that is great. The service is simply fantastic. The conversation was great. My nails look exactly how I wanted them to look. Belin...
She was great and did an amazing job on my nails!...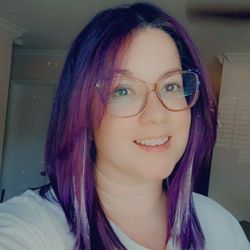 Completely in love with my new set!! Cindy is incredibly talented!! Booking with her again real soon!...
I did love Yarina's work, she is very kind and attentive. Plus the good vibes that you can feel at the salon, makes everything even better....
Very polite and professional. She takes her time and is very detailed about making the shape of your nails and paint, design etc flawless. Reasonable price and I will definitely go back....
Yessy's Beaty studio is nice and comfortable. Today is my second time getting my nail Done there and I love it. It pretty clean and well organized and I love my nails...
I've been going to Yessy's for a month and I'm extremely happy with the quality and service I've received at this salon. After getting a bad Gel-X installation from another salon, I was hesitant to try it again, BUT I'm glad that I did. Victoria did ...
I will follow you wherever you go....
I was a little nervous seeing Yari, simply because I didn't see any reviews on her. Please do not let this discourage you! She is the bomb.com. I am completely in love with my nails, and have received so many compliments. I have definitely found me a...
Best experience Ever. Definitely coming back 😊Cindy did a Wonderful job and shes soo Nice...
Cindy was super friendly and gave me exactly what I wanted. The studio was clean and everyone was super friendly as well. I will definitely be going back...
Cindy was very thorough in cleaning my cuticles and shaping my nails. I gave her the creative freedom to do what she wanted and she did not disappoint! I do not intend on going to anyone else....
Victoria does such a wonderful job! Very detail oriented, takes her time but doesnt take forever. She makes sure I'm happy with what she's doing as she works...
Jasmine is amazing ❤️🥵 she popped off on my rainbow set...
I will have no one else touch my nails except Cindy! I've been going to her coming up on a year soon. She's the best!...
Always amazing. No one else comes close....
I love this nail salon, I have recommended this salon to all my friends because they take their time and make sure you get your nails exactly how you want. I've had services with both Yessy and Victoria and they are both super talented!...