Monique Ellen
527 Broadway, Everett, 02149
Monique Ellen
527 Broadway, Everett, 02149
---
Popular Services

COMBO - Facial + Dermaplaning

---

Facial Treatments

Diamond Peel

Recommended for remove death skin's and restore the skin.

Rubi Peel

recomended for spots on the face.

Microneedling

It involves pricking the skin with tiny sterilized needles. The small wounds cause your body to make more coll...

show more

Plasma Lift - Full Forehead Lines

The needle-like tip of the Plasma Pen used in the treatment never penetrates skin tissue but causes a controll...

show more

Plasma Lift - Nasolabial Fold

The needle-like tip of the Plasma Pen used in the treatment never penetrates skin tissue but causes a controll...

show more

Plasma Lift- Neck LIFT

The needle-like tip of the Plasma Pen used in the treatment never penetrates skin tissue but causes a controll...

show more

Plasma Belly Tightening

The needle-like tip of the Plasma Pen used in the treatment never penetrates skin tissue but causes a controll...

show more

COMBO - Facial + Dermaplaning

COMBO - Facial + Diamond peel

---

Body Treatments

Intimate Aesthetics - 4 sessions

Lymphatic Drenage - 10 sessions

---

Diodo Laser Hair Removal

COMBO - Brazilian + Underarms

COMBO - Full legs + brazilian + underarms

---

Vênus Legacy

Venus Legacy - 10 sessions ( 1 hour)

Vênus Legacy - Legs and Gluteo

Venus Legacy - 10 sessions - Legs and Gluteo

---

Plasma Lift

Plasma Lift - Mini face lift

Non-Surgical Plasma Lift is used to lift and tighten skin on the mind face with minimum downtime or risks such...

show more

Plasma Lift - Lower eye

Lower Eye Lift is used to lift and tighten lower eyes with minimum downtime or risks such as those associated ...

show more

Plasma Lift - crows feet

The needle-like tip of the Plasma Pen used in the treatment never penetrates skin tissue but causes a controll...

show more

Plasma Lift - Frown line

The needle-like tip of the Plasma Pen used in the treatment never penetrates skin tissue but causes a controll...

show more

Plasma Lift - Jowl/Jawline

The needle-like tip of the Plasma Pen used in the treatment never penetrates skin tissue but causes a controll...

show more

Plasma Lift - Upper lip

The needle-like tip of the Plasma Pen used in the treatment never penetrates skin tissue but causes a controll...

show more

Plasma Lift - Eyebrow Lift

The needle-like tip of the Plasma Pen used in the treatment never penetrates skin tissue but causes a controll...

show more

PANDA LIFT - Upper + Lower eyelid lift combo

The needle-like tip of the Plasma Pen used in the treatment never penetrates skin tissue but causes a controll...

show more

Plasma Lift and Remove spots - Hands and Arms

The needle-like tip of the Plasma Pen used in the treatment never penetrates skin tissue but causes a controll...

show more

---
Reviews
Reviews are no joke! Booksy values authentic reviews and only verifies them if we know the reviewer has visited this business.
Monique was attentive and heard my concerns. She did a good job in my face. I loved it, and also the tips that she's given me. I'll definitely come back to take care of my skin with her. Thanks, Monique!...
Monique is an amazing esthetician. She targets each treatment to the individual's skin care needs and is very thorough. I won't let anyone else touch my skin! :)...
I had a good time over there, she is awesome!...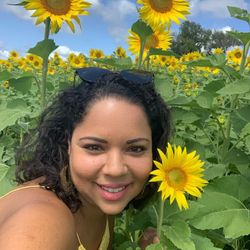 It is a pleasure to be under the care of such a kind, patient and careful professional!...
Monique is awesome ! She is helping me and my teenage daughter and we can't be any happier ...ultimate results for our skin cafe . She is sweet and very pleasant and of course super knowledgeable of the skin care....
I drive 1.5 hours for my appointment, can't get better than Monique!...
She's the best😘...
Monique Ellen
Thank you love 💕
Excellent service...
Monique Ellen
Thank you love 💕
Limpeza de pele maravilhosa, Monique foi super delicada... com certeza volto e indico a todos! Amazing facial, Monique was super delicate.. I'll definitely be back and I recommend to everyone!...
Monique Ellen
Fico feliz que gostou, tento dar meu maximo com muito amor e carinho 💕
She's awesome!!...
Monique Ellen
Thank you love! 💕