Enchanted Nails by Lisbeth
12102 Plantation Lakes Circle, Sanford, 32771
Enchanted Nails by Lisbeth
12102 Plantation Lakes Circle, Sanford, 32771
---
Dipping Powder

Dipping Powder

Dipping powder on natural nails (The look of gel polish with the strength of acrylics)

Dipping Powder with Tips

Dipping powder with a fake nail tip way to add length to your nails but with a more natural look.

Dipping powder on Natural nails (fill)

Dipping powder on natural nails for returning client that needs removal of previous dip done by me.

Dipping Powder w/ tips (fill)

Dipping powder with tip for returning client that needs removal of previous dip done by me and is getting tips...

show more

---

Manicures

Basic Manicure

Cut and shape nails. Push back and remove cuticles. Lotion. Regular color of your choice.

Gel manicure

Cut and shape nails, push back and remove cuticles with gel polish of your choice

---

Pedicures

Basic Pedicure

Cut and shape nails Push back and remove the cuticles Callus remover Citrus Sea Salt Scrub Massage with lotion...

show more

Organic Pedicure

The cleanest and most hygienic Spa Pedicure solution. Each product is individually packed with the right amoun...

show more

Marine Mineral Spapedicure

Cut and shape nails Push back and remove the cuticles Callus remover Marine salt scrub Marine mint masque Mas...

show more

Gel Polish on Toes w/service

Add this service if you are getting gel polish on your toes.

Gel polish on toes (No Pedi)

Gel polish on toes of yours choice with no pedicure. Includes: Cutting/Filling Nails Cleaning cuticles Gel...

show more

---

Combo

Basic Pedicure w/ Gel Manicure

Gel Manicure w/ Toe polish change

Cut and shape nails. Push back and remove cuticles. Lotion. Gel color of your choice.

Dipping & Basic Pedicure

Dipping powder on your natural nails ( no tips/fake nails)

Dipping powder w/ tips & Basic Pedicure

Dipping powder with tips/fake nails, medium length and special shape. Combined with basic pedicure

Dipping & Basic Pedicure with Gel Polish

Dipping powder on natural nails (no tips/fake nails) & basic pedicure with gel color on toes

---

Acrylics

Regular Acrylic w/ gel (Full set)

Regular acrylic set (short, squared shape )w/ polish of your choice.Go to the Add-on section to add extra serv...

show more

2 week Regular Acrylic w/ gel (Fill)

2 weeks fill with regular acrylic with gel polish of your choice. Same shape. No missing nails

3-4 weeks Regular Acrylic w/ gel (fill)

3-4 weeks fill regular acrylic with gel polish of your choice. Same shape. No missing nails

Colored All Acrylic (Full set)

Colored acrylic (pigmented) short, square nails, one color acrylic

2 Weeks (Fill) Colored Acrylic

3-4 weeks (Fill) Colored Acrylic

3-4 weeks fill. Same shape. No missing nails. Not changing color or any thing from the original set.

Pink & White Ombre (Full set)

Pink and white ombré technique. Short squared nails.

Pink & White Ombre (Fill)

Same pink cover and white acrylic fill. Same shape.

Colored Ombre (Full set)

Any colored acrylic with pink cover ombre technique. Short squared nails. 2 colors ombre set.

2 weeks Ombre (Fill)

Just pink cover acrylic fill. 2 weeks fill

3-4 weeks Ombre (Fill)

Just cover pink acrylic fill. 3-4 weeks fill

Encapsulation

Glitter, flowers, etc. encapsulated inside the acrylic 2$5 4$10 6$15 10$20

---

Extras

Regular Polish Change on Hands

Includes cutting and shaping the nails. (Push back cuticles is included $5 extra for cutting and cleaning cuti...

show more

Regular Polish change on toes

Includes cutting and shaping the nails. (Push back and clean cuticles included if desired)

Gel Polish Change on Hands

Color change w/o manicure. Immediately Dry and longer shine. Includes cutting and shaping the nails. (Push ...

show more

Gel Polish Change on Toes

Color change w/o pedicure

---

Extra Fees

Late fee

Late fee (10 minutes) let's be respectful to the next client coming to the appointment on time.

After Hours Fee

Any service done after the closing time will have an after hour fee. Please understand that the regular schedu...

show more

---

Add-Ons

MMA Removal

MMA / EMA is the liquid chemical used to mode the acrylic. MMA, the acrylic monomer or the liquid acid used to...

show more

Length

Medium length $5 Long length $10 Extra long length $15+

Gel Polish

Gel Polish on hands or toes

---
Venue Health and Safety Rules
Reviews
Reviews are no joke! Booksy values authentic reviews and only verifies them if we know the reviewer has visited this business.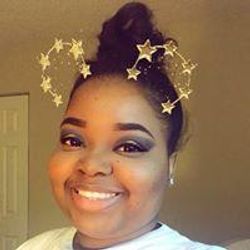 I have been coming to Liz for the past two years. Every time I either get my nails done or pedicure, I always feel welcome and comfortable. Her prices are reasonable and the work speaks for itself. I would refer every friend I have just because her s...
I've been going to Lis for years and every time she does my nails, they are exactly the way I want them to be done, and are perfect! She is also one of the most kind people you'll ever meet, and I thoroughly enjoy talking with her while getting my na...
Enchanted Nails by Lisbeth
Thank you so much for your support always ❤️
Great experience! Salon is very clean and I LOVE my nails!!...
All I can say is, she is more than just a nail tech. She puts dedication, takes her time, super clean, and VERY patient, who has a beautiful heart inside and out. You can tell she is passionate about her work and does everything she can to make sure ...
She is amazing, great to talk to, paid great attention to detail, and took her time. It was one of the best pedicures I've had and I'll definitely be back!...
Most comfortable nail experience I've ever had, and my nails turned out perfect 🙂...
i am so happy i changed to this nail salon i love my nails every time and she is the sweetest...
Enchanted Nails by Lisbeth
Thank you 😊 I'm glad you liked them. Happy birthday 🎉
Lisbeth is actually an excellent nail specialist, however my experience with her keeping appointments has been disappointing. My second appointment with her, she had to reschedule for a personal reason and I understood. My third appointment was cance...
Enchanted Nails by Lisbeth
Hello Ravonda I apologize for not being able to reschedule your appointment I still dealing with that situation seen different doctors because is not what I thought it was. I understand your frustration but however you can always go on Booksy and reschedule your appointment. I hope you can find the right nail for you and again I apologize. Be blessed.
Liz is an expert on what she does. She cares about her clients, making sure that they get what they wants....
Liz is amazing!!! The space is very clean and she is very friendly and professional. She always does a excellent job!...
Lizbeth is awesome!!! Always following her....
Really gorgeous clean space. Lots of material to choose from. However before booking my appointment I asked if she used straight nails she said yes but when I got there she had curved salon type nails which is not what I wanted or else I wouldn't hav...
Enchanted Nails by Lisbeth
Hey Shakira. I'm sorry that you were not pleased with the price and the service. When we spoke on the phone you sent me and idea of what you wanted with a different length. (which in a picture is a little hard to tell the exact length). There is a difference in price when it comes to that and all prices are based of short, medium, basic designs. Encapsulation prices varies as it says on the app. With the shape of your nail is hard to not have a curved nail unless we use the form. Also you told me you that were an essential worker but at the time of the appointment you mentioned that you weren't working since the beginning of March, that got laid off before COVID 19 and that at moment you are working from home which technically doesn't make you an essential worker and the discount wasn't supposed to be applied but I still did offered it to you. I appreciate your support and the time you took for the review. I like to keep and open, honest relationship with the clients. If you think you were over charge for $5 I can send them back to you if you can provide me a cashapp or Venmo info.
She is amazing! Love my pedicure ❤️...
Lis was amazing! I was a first time customer. I love the time and care she took to get to know me and my nails. Gel Manicure & Pedicure were perfect....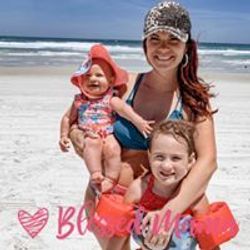 The best experience I have ever had getting my nails done. Lisbeth made me feel very welcomed and comfortable. I'm definitely going back! ❤️...
Enchanted Nails by Lisbeth