Isis Nailz
10420 North Florida Avenue, Tampa, 33612
Isis Nailz
10420 North Florida Avenue, Tampa, 33612
---
Popular Services

Color Change color acrylic fill

Completely removing the color of wearing to new ac...

more

Acrylic Nails full set removal

Acrylic nails soak off in pure acetone $14for non ...

more

Pedicure (basic)

Relax while your feet soak in a warm revitalizing ...

more

---

Nail Enhancements

Regular Acrylic nails (Short full set)

Short square Full set starting at $35 using regula...

more

Regular Acrylic Nails (Medium full set)

Medium square Full set starting at $45. Using regu...

more

Regular Acrylic Nails (Long full set)

Long Full set starting $55. Using regular acrylic....

more

Regular Acrylic Nails (X long full set)

X Long Square Fullset starting at 70.00. Using reg...

more

Fill-in regular acrylic

This price DOES NOT cover any missing nails or gro...

more

Gel Nails

Short square Full set of Hard gel nails are done u...

more

Fill-in Gel Nails

This price DOES NOT cover any missing nails or gro...

more

Sculptured Nails full set

Square full set using sculpture forms. Length, sha...

more

Fill-in Sculptured nails

This price DOES NOT cover any missing nails or gro...

more

Pink & white acrylic nails

Pink & white nails, also known as French tips, are...

more

Fill-in pink & white acrylic

This price DOES NOT cover any missing nails or gro...

more

Nude acrilyc full set

This consists of nude color acrylic of your choic...

more

Fill-in Nude acrylic

This price DOES NOT cover any missing nails or gro...

more

Ombre acrylic full-set

This consists of two desired color acrylic of your...

more

Fill-in Ombre acrylic nails

This price DOES NOT cover any missing nails or gro...

more

Color/Glitter/Glow acrilyc full set

This consists of one or two desired color acrylic ...

more

Basic Freestyle

Basic free style. This consists of two desired...

more

Fill-in Color/Glitter/Glow acrilyc

This price DOES NOT cover any missing nails or gro...

more

---

Nail Services

Manicure

Relax while your polish is removed, your nails are...

more

Color Change color acrylic fill

Completely removing the color of wearing to new ac...

more

Pedicure (basic)

Relax while your feet soak in a warm revitalizing ...

more

Ravishing Pedicure

Ravishing Pedicure includes all the luxuries of th...

more

Caribbean Tropical Pedicure

Jelly Pedicure

The Jelly Pedicure is a perfect foot care treatmen...

more

Manicure & Pedicure (basic)

Manicure & Ravishing Pedicure

Manicure & Green Tea Pedicure

Manicure & Caribbean Tropical Pedicure

Manicure and Jelly Pedicure

---

Toes

Color acrylic on all toes

Regular Acrylic tips on all toes

---

Additional Services

Gel polish on natural nails

Gel polish is more durable than regular nail polis...

more

Gel polish on acrylic nails

Gel polish will be $15 on top of your acrylic nail...

more

Acrilyc overlay natural nails

Regular acrylic over you natural short nails with ...

more

Swarovski bling crystal

Offering the most luxurious crystals in the indust...

more

Acrylic Nails full set removal

Acrylic nails soak off in pure acetone $14for non ...

more

---

Kids 12 & under

Kids Polish change with 2 designs

Kids Manicure with 2 design

Kids Pedicure

A relaxing and revitalizing soak in a warm whirlpo...

more

Kids Manicure & Pedicure (basic)

---

Gentlemen

Gentleman's Manicure

This restorative men's treatment begins with soaki...

more

Gentleman's Pedicure (basic)

This restorative men's treatment begins with a war...

more

Gentleman's Manicure & Pedicure (basic)

---
Venue Health and Safety Rules
Reviews
Reviews are no joke! Booksy values authentic reviews and only verifies them if we know the reviewer has visited this business.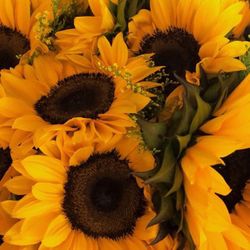 Due to the COMBATIVE attitude I get from Isis anytime I respectfully have told her about my sore cuticles, hang nails, drilling too hard until it burns, gel top coat peeling prematurely and nails needing to be filled way before even 2 weeks is up I w...
Isis Nailz
Please note. At Isis Nailz we take our time to ensure the best quality work! We also gives all clients a 72hr grace period after scheduled appointment) to notify about any complications from any service including or items missing from your nails. Isis Nailz Management
I love her ! She never fails to make me fall in love with my nails ! Always gonna go with her...
Isis Nailz
Thank you. Love your nails 😊
I enjoy going there it's by appointment only but she do Great Nails go check her out...
Thanks....
Isis Nailz
Thank you. 1 Thessalonians 5:18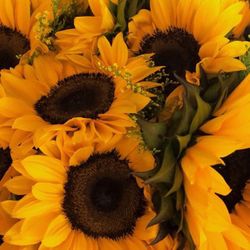 Got nails done first time April 10, I'll be back nice look and good company...
Loved every bit, great person and takes the time needed to do the job correctly.....
Isis Nailz
Thank you. Enjoy your nails 😀
Great professional service. The ambiance of the salon absolutely captivating and clean. As a nail professional I was so happy to have been serviced by Isis, we chatted and had good interaction. She has and uses quality products YN, Apres, tons colors...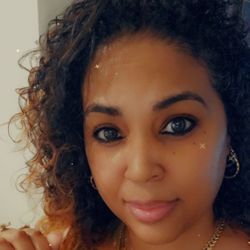 Amazing service i went in with horribe nails mistreated with MMA acrylic. Thanks to Isis my nails look fantastic love it so recommend her....
Isis Nailz
You are most welcomed 😊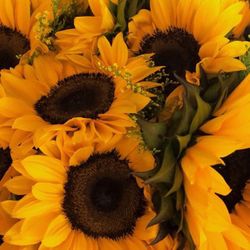 I luv my nails 💅🏽 Birthday Bling!...
I went to Isis for my birthday nails and got ombré full set with medium length. She did a great job and was nice....
Isis Nailz
You are welcome 🔥😊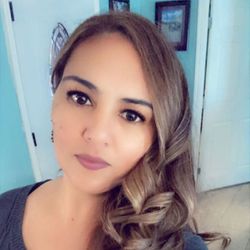 I am happy every time he does my nails it's the best in Tampa FL...
Isis Nailz
Thank you. It's my pleasure 😊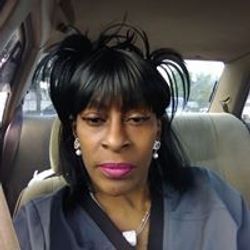 I loved it and never going anyone else thank you Isis.... happy belated 🎉...
Isis Nailz
😊 Thank you. Enjoy your nails
Only nail tech I trust in Tampa...
She was So Nice & Patient. Her nail game is Amazing i showed her a pictures of what I wanted & she did at better than the picture🙌🏾👏🏾👏🏾I Love this Place The shop makes you feel so relaxed definitely will be back it's was well worth the money an...
Always slays my nails to perfection 💅🏾🥰...
Isis Nailz
Thank you ☺️ 🙏
Best if used yet. No reason to look any further....
Isis Nailz
🙏 Thank you ☺️
Excellent customer service. I love the atmosphere and the time she took in making sure my manicure and pedicure in excellence. She knew exactly what I needed for an upcoming event and my nails look gorgeous. I definitely will be back and will bring...
Isis Nailz
Thank you 😊 😊😄❤️❤️❤️