Fingerpaint Chicas
300 E. Colorado Blvd. (Salon Republic), Suite 201, Pasadena, 91101
Fingerpaint Chicas
300 E. Colorado Blvd. (Salon Republic), Suite 201, Pasadena, 91101
---
Popular Services

Gel Mani + Art I

Our Gel Manicure with SIMPLE nail art. (This art includes but not limited to dots, lines, stickers, decals, g...

show more

Gel Mani + Art II

Our Gel Manicure with MODERATE nail art. (This art includes but not limited to stars, flowers, negative space...

show more

Gel Mani

If our Classic Manicure had a stronger, shinier, made to last cousin it would be our Gel Manicure! Nail shapin...

show more

---

Classic Services

Classic Mani

Nail shaping, cuticle care, light massage, hot towel & polish

Classic Pedi

Nail shaping, cuticle care, foot file, light massage, hot towel & polish

Polish Change Mani

Need something quick? Let's do a polish change! Quick file, light buff, & polish

Polish Change Pedi

Need something quick? Let's do a polish change! Quick file, light buff, & polish

Clean Up Mani

This manicure is perfect for those taking a break from gel, polish or don't feel like wearing color! Nail shap...

show more

Clean Up Pedi

This pedicure is perfect for those taking a break from gel, polish or don't feel like wearing color! Nail shap...

show more

---

Gel Services

Gel Mani

If our Classic Manicure had a stronger, shinier, made to last cousin it would be our Gel Manicure! Nail shapin...

show more

Gel Removal Chica Work

Removal of GEL from previous Chica work ONLY

Gel Pedi

If our Classic Pedicure had a stronger, shinier, made to last cousin it would be our Gel Pedicure! Nail shapin...

show more

Gel Removal (Not Chica Work)

Removal of gel or other enhancements, outside Chica work only. (Chica gel removal complimentary with a new man...

show more

Gel Mani + Art I

Our Gel Manicure with SIMPLE nail art. (This art includes but not limited to dots, lines, stickers, decals, g...

show more

Gel Mani + Art II

Our Gel Manicure with MODERATE nail art. (This art includes but not limited to stars, flowers, negative space...

show more

Gel Mani + Art III

LETS GET CRAZY! Our Gel Manicure with INTENSE nail art. (This art includes but not limited to detailed art, d...

show more

Gel Mani + Chica Choice

Our Gel Manicure with nail art chosen completely by your Chica! Just sit, relax and let us work our magic. Bes...

show more

---

Gel Extensions

Gel-X (Solid Color)

Aprés Gel-X is the world's first and only soft gel nail extension system. Soft gel formulas for convenient soa...

show more

Gel Extension Removal (Chica Work)

Removal of GEL EXTENSIONS from previous Chica work ONLY

Gel Extension Removal (Not Chica Work)

Removal of gel extensions, outside Chica work only. (Chica gel removal complimentary with a new mani set) Plea...

show more

Sculpted Gel Extension (Solid Color)

Soft gel nail extension formed and sculpted for the most natural looking longer lasting nail option. Convenien...

show more

Builder Fill

After a sculptured builder extension set a fill would be the next service. (If grow out is more than 3 weeks, ...

show more

---

Art Choices

Accent Nail Art

Have a mild case of commitment issues? Do not fret! An accent nail is a classic service that will scratch your...

show more

Art I Add On

Up your nail game with SIMPLE nail art. (This art includes but not limited to dots, lines, stickers, decals, ...

show more

Art II Add On

Pump up your manicure with MODERATE nail art. (This art includes but not limited to stars, flowers, negative ...

show more

Art III Add On

LETS GET CRAZY! Hype Up your Manicure with INTENSE nail art. (This art includes but not limited to detailed a...

show more

---

Need Something Extra?

Nail Fix

CPR for your broken/cracked nail(s). Depending on the condition of the nails, we will perform nail fix as need...

show more

Structure Gel Add On

In need of extra strength?! Dreaming of long natural nail goals?! This is your girl. Our structure gel service...

show more

Builder Gel Add On

Need help growing out your natural nails? Builder Gel to the rescue! A step above structure gel, builder keeps...

show more

Callous Softener

Rough calloused feet? Try a callous remover! Softening gel applied to the callused area, and is safely filed t...

show more

---
Venue Health and Safety Rules
Reviews
Reviews are no joke! Booksy values authentic reviews and only verifies them if we know the reviewer has visited this business.
Sam is so gentle and thorough during my manicures! I always walk away very happy with my nails....
amazing. i'm obsessed....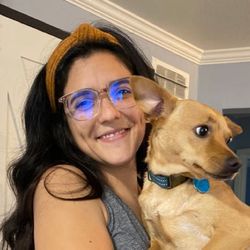 Cecy is amazing! I had the BEST manicure experience. Cecy is a true artist and was so detailed with my design! I felt so comfortable and loved the vibe in the salon. Will definitely be back regularly!...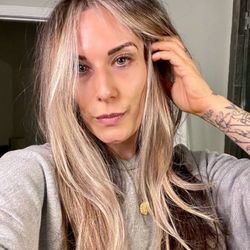 Amazing experience! Sam is so nice and talented! I'm making this a regular self care routine!...
The quality of the work and the artist's attention to detail was impressive. The end result of my gel manicure with art was amazing! Thank you Sam!...
This was by far the best nail salon experience I've ever had! My appointment was with the lovely Valeria who made sure everything was perfect throughout the whole process. Fingerpaint Chicas is very detail oriented and will leave you obsessed with ...
Fantastic place! Loved the vibe and it was so cute inside. Sam was amazing! So meticulous and was able to get my idea onto my nails and get the color right. My go-to nail place now....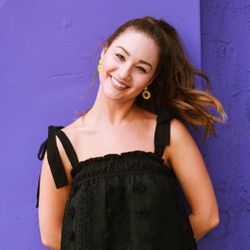 Always love a Sunday afternoon with Sam! She's the absolute best. She *nails* my nail shape every single time. Love it. Love her. Love my nails!...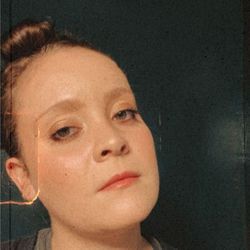 Such a cleanly and friendly environment, definitely coming back. Thank you for such great work Sam, I really appreciate it. 🙏🏻...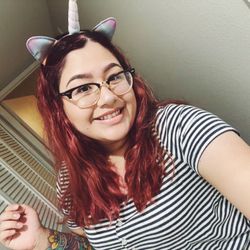 Absolutely love them. Went today for my first time and I fell in love with the place!! I got my Gel-X and pedi done by Cecy. She was suuppper nice & accommodating with the little changes I did for my nails. They have the place cute and super clean. B...
Val is the bomb. I am over the moon about my nails I can't wait to come back....
This was my first time going and I will most definitely be coming back....
Awesome job. I have no complaints and super friendly!...
Great. Loved my design....
Amazing. Immaculate. Deserving of all good things in this world. Fabulous. Need I say more?...
I cant begin to tell you how thankful I am that Sam took her time taking off my gelX nails and that my nails are not damaged nor do they feel brittle. So impressed with her and will definitely be back to see the girls soon....
Best experience ever!! Sam is the sweetest :) her work speaks for itself...I was beyond happy!!!...
Love my nails every time!!!...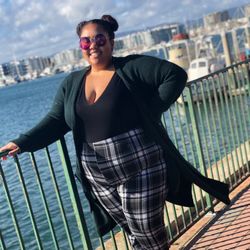 Never ever disappointed with my experience at fingerpaint chicas!! Thank you Sam! So glad you ladies are back! ☺️...