Ministry Of Hair
319 N College st, Lebanon, 37087
Ministry Of Hair
319 N College st, Lebanon, 37087
---
Popular Services

Dreads retwist

Please pay $25 via Cashapp($Sherellmoney) PayPal o...

more

---

Other Services

Color

Please pay $25 via Cashapp($Sherellmoney) PayPal o...

more

---

Sew-ins

Traditional Sew-in

Please pay $25 via Cashapp($Sherellmoney) PayPal o...

more

Closure Sew-in

Please pay $25 via Cashapp($Sherellmoney) PayPal o...

more

Frontal Sew-in

Please pay $25 via Cashapp($Sherellmoney) PayPal o...

more

Frontal (refresh)

Please pay $25 via Cashapp($Sherellmoney) PayPal o...

more

Closure Refresh

Please pay $25 via Cashapp($Sherellmoney) PayPal o...

more

---

Quickweave

Quickweave

Please pay $25 via Cashapp($Sherellmoney) PayPal o...

more

Frontal quickweave

Please pay $25 via Cashapp($Sherellmoney) PayPal o...

more

Closure Quickweave

Please pay $25 via Cashapp($Sherellmoney) PayPal o...

more

---

Braids

Feedins (4-6)

Please pay $25 via Cashapp($Sherellmoney) PayPal o...

more

Crochet

Loose hair -Please pay $25 via Cashapp($Sherellmon...

more

Knotless braids (large)

Please pay $25 via Cashapp($Sherellmoney) PayPal o...

more

Knotless braids(medium)

Please pay $25 via Cashapp($Sherellmoney) PayPal o...

more

Feed-in braids (7-10)

Please pay $25 via Cashapp($Sherellmoney) PayPal o...

more

Crochet braids

Braids, twist or faux locs etc... Please pay $25 ...

more

Feed-in ponytail (large)

Please pay $25 via Cashapp($Sherellmoney) PayPal o...

more

Feed-in ponytail (medium)

Please pay $25 via Cashapp($Sherellmoney) PayPal o...

more

Feed-in ponytail (small)

Please pay $25 via Cashapp($Sherellmoney) PayPal o...

more

Lemonade Braids (Large )

Please pay $25 via Cashapp($Sherellmoney) PayPal o...

more

Lemonade braids(medium)

Please pay $25 via Cashapp($Sherellmoney) PayPal o...

more

Lemonade braids (small)

Please pay $25 via Cashapp($Sherellmoney) PayPal o...

more

Large Tribal Braids (2 layers)

Tribal braids (2layers)

Please pay $25 via Cashapp($Sherellmoney) PayPal o...

more

Tribal braids (3layers)

Please pay $25 via Cashapp($Sherellmoney) PayPal o...

more

Box braids jumbo

Please pay $25 via Cashapp($Sherellmoney) PayPal o...

more

Box Braids large

Please pay $25 via Cashapp($Sherellmoney) PayPal o...

more

Box braids medium

Please pay $25 via Cashapp($Sherellmoney) PayPal o...

more

Box braids Extra long

Please pay $25 via Cashapp($Sherellmoney) PayPal o...

more

Havana twist (Large)

Please pay $25 via Cashapp($Sherellmoney) PayPal o...

more

---

Wig units

1st time wig install w/customizing

Please pay $25 via Cashapp($Sherellmoney) PayPal o...

more

Wig Reinstall

Please pay $25 via Cashapp($Sherellmoney) PayPal o...

more

---

Dreads

Dreads retwist

Please pay $25 via Cashapp($Sherellmoney) PayPal o...

more

Dreads (beginner)

Please pay $25 via Cashapp($Sherellmoney) PayPal o...

more

Retwist with Color

Please pay $25 via Cashapp($Sherellmoney) PayPal o...

more

---

Styles

Misc. style

Please pay $25 via Cashapp($Sherellmoney) PayPal o...

more

Curls

Please pay $25 via Cashapp($Sherellmoney) PayPal o...

more

Crimps

Please pay $25 via Cashapp($Sherellmoney) PayPal o...

more

Ponytail

Please pay $25 via Cashapp($Sherellmoney) PayPal o...

more

Frontal ponytail

Please pay $25 via Cashapp($Sherellmoney) PayPal o...

more

360 ponytail

Please pay $25 via Cashapp($Sherellmoney) PayPal o...

more

---

Natural Hair

Silk press & Trim

Please pay $25 via Cashapp($Sherellmoney) PayPal o...

more

Shampoo Cut and style

Please pay $25 via Cashapp($Sherellmoney) PayPal o...

more

Shampoo and conditioner w/service

---
Reviews
Reviews are no joke! Booksy values authentic reviews and only verifies them if we know the reviewer has visited this business.
I enjoy the customer service and the results are fantastic!...
Very professional! Sherell is super sweet and I love her! 🥰...
I am one satisfied customer blessed my daughter turned me on to Ms Sherelle hairs growing tremendously love what you're doing in Chefs life....
The atmosphere was a bit unique. There was a lot of singing! I paid extra for a treatment that completely soaked my shirt. The stylist hands were a bit rough. I was underwhelmed over all....
Wonderful experience!!...
She has them anointed hands! My experience was absolutely divine!...
I've been looking for a stylist for over a year and Sherell really proved herself! I love my hair and I will be keeping her :)...
I absolutely loved my experience and my time, such great atmosphere I most definitely will be scheduling frequently hands down awesome experience and my hair is bomb ❤️ thank you...
Always a great experience when I go to get my hair done by Sherell. We love to go not only to get my hair done but the great conversations while she does my hair....
I love my hair‼️ Any && Everytime I receive service im over satisfied. The atmosphere is respectful && just refreshing. Ministry of Hair can definitely count on my business. I'll be there ‼️‼️...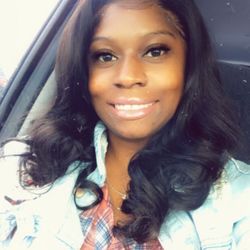 This was not my first time but every experience I have had had been professional and educational. I was relaxed and she had me looking like a million bucks...
Excellent service as always!...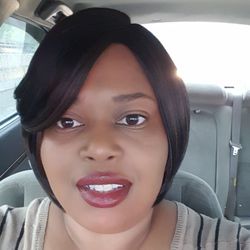 She turned my cousin into a beaty queen. Thanks boo❤...
I'm so in love with my hair and makeup. SherellCarter was AMAZING....
It was a wonderful experience...
The physical appearance of the salon was beautiful, clean and well kept. The stylist was friendly professional and worked in a timely fashion, respecting my time. The appointment was on time and the service was efficient. My hair turned out lovel...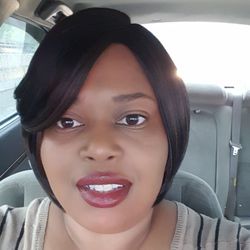 She is a very sweet person and the shop is nothing but positive vibes. Me and my little family had made her our hairstylist....
Sherell is definitely the stylist you are looking for. Professional service and a serene atmosphere....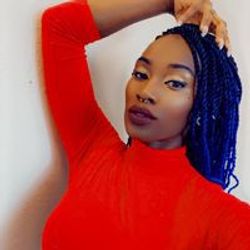 Great service an very respectable....