AJ's Natural Gifts LLC
Studio VII Suites 534 Windsor Ave, Suite #706, Windsor, 06095
AJ's Natural Gifts LLC
Studio VII Suites 534 Windsor Ave, Suite #706, Windsor, 06095
---
Popular Services

Styled Loc Retwist

Shampoo service included. Deduct $10 if pre-washed NON REFUNDABLE $25.00 deposit required to confirm appointme...

show more

Loc Retwist

Shampoo service included. Deduct $10 if pre-washed NON REFUNDABLE $25.00 deposit required to confirm appointme...

show more

---

Locs (Free Hot Oil Scalp Treatment included)

Loc Retwist

Shampoo service included. Deduct $10 if pre-washed NON REFUNDABLE $25.00 deposit required to confirm appointme...

show more

Styled Loc Retwist

Shampoo service included. Deduct $10 if pre-washed NON REFUNDABLE $25.00 deposit required to confirm appointme...

show more

Loc Ropes/Twists

Shampoo service included NON REFUNDABLE $25.00 deposit required to confirm appointment request (will be deduct...

show more

Loc Curls

Shampoo service included NON REFUNDABLE $25.00 deposit required to confirm appointment request (will be deduct...

show more

Instant Locs (InstaLocs)

Shampoo service and free deep condition mixed with my own all natural oil blend included. Prices vary based on...

show more

---

Loc Grooming

Loc Retightening (Crochet Method)

Roots Only, Shampoo service included. NON REFUNDABLE $40.00 deposit required to confirm appointment request (w...

show more

Loc Maintenance (Crochet Method)

NON REFUNDABLE $25.00 deposit required (will be deducted from balance due at time of service)

---

Faux Locs

Faux Locs/Loc Extensions

Shampoo and Blow dry service included. Must pre-purchase hair.

Faux Loc Install

Shampoo and Blow dry service included. Must pre-purchase hair.

---

Box Braids

Knotless Method (Add On Service)

Small Box Braids

Price listed in descending order by length (shoulder, mid-back, waist) Free shampoo and blow dry service with ...

show more

Medium Box Braids

Price listed in descending order by length (shoulder, mid-back, waist) Free shampoo and blow dry service with ...

show more

Jumbo Box Braids

Price listed in descending order by length (shoulder, mid-back, waist) Free shampoo and blow dry service with ...

show more

Small Goddess Box Braids

Price listed in descending order by length (shoulder, mid-back, waist) Free shampoo and blow dry service with ...

show more

---

Twists

Small Twists (Any Kind)

Price listed in descending order by length (shoulder, mid-length, waist) Shampoo and Blow dry service included...

show more

Medium Twists (Any Kind)

Price listed in descending order by length (shoulder, mid-length, waist) Shampoo and Blow dry service included...

show more

Jumbo Twist (Any Kind)

Price listed in descending order by length (shoulder, mid-length, waist) Shampoo and Blow dry service included...

show more

---

Braids

Straight Back Braids

Free blow dry and shampoo service included. NON REFUNDABLE $25.00 deposit required (will be deducted from bala...

show more

Design Braids

Free blow dry and shampoo service included. NON REFUNDABLE $25.00 deposit required (will be deducted from bala...

show more

Design Braids (with hair added not feed in method)

Free blow dry and shampoo service included. NON REFUNDABLE $25.00 deposit required to confirm appointment requ...

show more

Box Braids (Natural Hair Only)

Free blow dry and shampoo service included. NON REFUNDABLE $25.00 deposit required to confirm appointment requ...

show more

Feed In Braids

Free blow dry and shampoo service included. NON REFUNDABLE $25.00 deposit required to confirm appointment requ...

show more

---

Hair Health and Color

Color

NON REFUNDABLE $25.00 deposit required to confirm appointment request (will be deducted from balance due at ti...

show more

---

Natural Hair

Blow Out

NON REFUNDABLE $25.00 deposit required to confirm appointment request (will be deducted from balance due at ti...

show more

Silk Press

Trim included. NON REFUNDABLE $25.00 deposit required to confirm appointment request (will be deducted from ba...

show more

Small Two Strand Twist

Shampoo Service and Deep Condition Included

Medium Two Strand Twist

Shampoo Service and Deep Condition included NON REFUNDABLE $25.00 deposit required to confirm appointment requ...

show more

Jumbo Two Strand Twist

NON REFUNDABLE $25.00 deposit required to confirm appointment request (will be deducted from balance due at ti...

show more

---

Crochet

Crochet (Corn Row Method)

Shampoo and Blow dry service included. Free hair accessories. Hair must be pre-purchased. NON REFUNDABLE $25.0...

show more

Crochet (Corn Row and Individual Leave out)

Shampoo and Blow dry service included. Free hair accessories. Hair must be pre-purchased. NON REFUNDABLE $25.0...

show more

---
Reviews
Reviews are no joke! Booksy values authentic reviews and only verifies them if we know the reviewer has visited this business.
Never even saw the person they left way before the appointment time I was told. Very unprofessional....
LOVEEEE it !!! Gotta say i was a bit nervous ! But AJ made me feel right at home and she blesssed me by making my hair look AMAZING ! Thank You...
I was very intrigued of the customer service I received and excited to nourish my crown. The information was very informative and was very pleased to know that the importance was to strengthen my roots and myself in general!...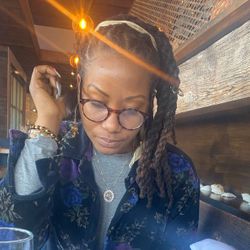 Best experience I've had at a hair salon....
AJ always has an atmosphere of positive energy. She does near work and cares about the health of your hair and scalp. I highly recommend her!...
Great customer service & I loved my hair....
What an experience. So professional and she also explains everything that she is doing before she does it. Everything she uses is natural and the vibe is dope. Definitely recommend....
Loved the vibe and atmosphere, very professional! Will definitely go again!...
My Consultation was great, the energy and the vibe. I'm excited to book my appointment...
The Vibe Was Great & My Locs Even Better! Definitely Booking Again....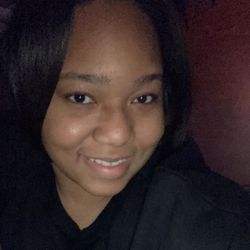 I love that she washes, conditions and blow drys your hair before braiding. Love the products used and she doesn't braid too tight. Great vibe!...
I love her! Dope person and vibe!...
Loved the environment. She did an amazing job‼️...
AJ is an amazing hairstylist!! She's very knowledgeable on natural hair care. I started my natural hair journey and was so lost until I started going to AJ's. She went over in great detail how to maintain my hair and what products are best for me....
Absolutely the best at what she does!! Very knowledgeable and treats your hair!...
For it being my first time going to hairdresser for my dreads , Aj has done a amazing job, very kind gentle sweet and humble, I definitely will recommend her to anyone. Thanks again AJ for showing my hair some love💜🤍🤍🤍🤍💚...