Dreadz By Tosha K
Hoffman Blvd, 145, East Orange, 07017
Dreadz By Tosha K
Hoffman Blvd, 145, East Orange, 07017
---
Popular Services

Retwist with wash and style (wed-Sat only)

Retwist with wash (Wed-Sat only)

---

Other Services

Retwist (Only)Mon-tues (Only)

Retwist only, does not include wash nor style.

Retwist (only) Wed-Sat (only)

Retwist only does not include wash nor style.

Retwist with wash (MON-TUES only)

Retwist with wash (Wed-Sat only)

Retwist with wash and style (mon_tues only)

Retwist with wash and style (wed-Sat only)

Retwist with wash and Boxed Braids (MON-TUES only)

Retwist, wash and Boxed Braid style (Wed-Sat only)

Retwist -w- RopeTwist/RodSet (MON-TUES only)

Retwist with RopeTwist/RodSet (Wed-Sat only)

Wash with steam treatment greased scalp and dry

Starter Locs

Starter loc services comes with wash & deep condition or hot oil treatment. Hair that is not detangled will co...

show more

Wash, Retwist, & Pipe Cleaner Curls

Loc Attachments/Reattachments

---
Reviews
Reviews are no joke! Booksy values authentic reviews and only verifies them if we know the reviewer has visited this business.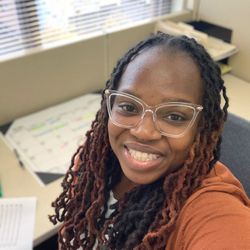 My hair style is really cute and I've gotten a lot of compliments for it....
Great customer service and marvelous work...
Made me feel really comfortable and such a nice person ❤️❤️...
She is an expert and very professional....
She's very professional and provides excellent service!...
Dreadz By Tosha K
Thank you so much! It was so nice meeting you! Looking forward to seeing you again! 😊💕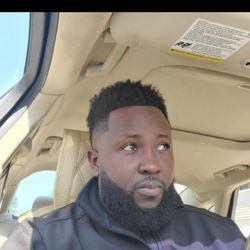 Great job...
Dreadz By Tosha K
Thank you, it was a pleasure! Ill see tou soon!😊
Neat , fast & Professional . Definitely coming back...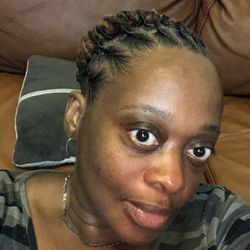 I enjoyed my experience with Tosha K. She took her time to give me excellent salon results. Thank you Tosha K....
Tosha hooks my dreads up real nice...
Dreadz By Tosha K
I appreciate your feedback, Thank you!
MY HAIR STYLIST DOPE GOT MY HAIR LOOKING WRIGHT AS ALWAYS...
Dreadz By Tosha K
Always a pleasure! ❤😊
She is AMAZING! I have not gotten my hair done since Covid-19. Tosha was able to construct my parts keeping them straight & tightening my dreads perfectly. So happy with the outcome....
Dreadz By Tosha K
Thank you so much for coming in, I appreciate you alot and Im happy that you love your hair!🤗
MY HAIR ALWAYS COME OUT ON POINT AND THE OIL IS A MUST...
Dreadz By Tosha K
Thank you! I appreciate you so much! 🙏🏽
Drove from Staten Island, tolls, gas, & waited patiently for 2 hrs in the shop to find out that I couldn't get my hair done because she didn't have what she needed for repairs of my locs. She said she didn't know that's what I booked... however my ap...
Dreadz By Tosha K
Discriminated against? That was a far reach ma'am. Im sorry you felt that way and I did apologize more than once and you replied. As far as timing goes, I did fall behind and had to continueto take each client in the order scheduled. I still offered to do what I could do for your hair and you refused the service. This discrimination you speak of is nothing that I practice and even if you were Caucasian, Puerto Rican or any other nationality you still would have been treated respectfully as I do all of my clients. Again, I apologize for you having to wait passed your scheduled time which may have made you feel discriminated against. But anyone who knows me knows that I and everyone else who works here is very welcoming no matter your back ground.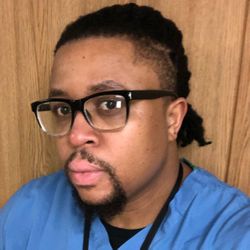 Had an appointment scheduled on Saturday I confirmed with her by text msg and also through the app. Got to the shop 10 mins passed so I called her and texted. I'm thinking she's running late or something. Told the other stylist if they could contact ...
Dreadz By Tosha K
I apologize for that Inconvenience. I always reach out via text message and never received a response back from you even on this day. I dont know if I have the correct number for you, maybe that could have been the reason. It was not intentional and I do apologize. Thank you, I appreciate your feedback and you as a client and hope all is well for you.
She always gets me right even when my hair be looking bad after months of not getting it done...
The setting was perfect, she was very professional and informative about what my dreads needed. I will be booking her everytime....
Excellent job. Definitely will be going to her again....
Dreadz By Tosha K
Thank you! You are so appreciated!😊
Approachable, courteous, professional, and knowledgeable....
Dreadz By Tosha K
You are appropriated!! Thank you so much!! 😊
Excellent work, qui k and professional.....
Dreadz By Tosha K
Thank you! It was a pleasure!