Sophisticated Hair Elements
Culebra Rd, 8113, Inside Proper Kutts, San Antonio, 78251
Sophisticated Hair Elements
Culebra Rd, 8113, Inside Proper Kutts, San Antonio, 78251
---
Popular Services

Shampoo & condition (naturals only)

Please provide your own moisturizer otherwise plea...

more

Shampoo and Style (relaxed hair)

Includes flat irons, roller sets, curling iron cur...

more

Crochet w/Pre-twisted/braided/looped

Shampoo and condition included.

more

---

Other Services

Short Bob (L), (M), (S)

Hair must be shampooed, blow dried, and completely...

more

Lower back Length Retouch (L),(M),(S)

Front half from ear to ear at top of crown or back...

more

Lower back Length (L), (M), (S)

Hair must be shampooed, blow dried, and completely...

more

Mid-back Length (L), (M), (S)

Hair must be shampooed, blow dried, and completely...

more

Shoulder Length Retouch (L),(M),(S)

Front half ear to ear at top of crown or Back half...

more

Shoulder Length (L), (M), (S)

Hair must be shampooed, blow dried, and completely...

more

Cornrow/Box Braids (Mid back Length)

Hair must be shampooed, blow dried, and completely...

more

Cornrows/Box Braids (Shoulder Length)

Hair must be shampooed, blow dried, and completely...

more

Cornrow/Box Braids (Short Bob)

Hair must be shampooed, blow dried, and completely...

more

---

Late fee & Cancellation Policy

Cancellation Policy

A cancellation fee will be assessed for cancellati...

more

Late Fee

Automatic cancellation 15+ minutes late and fees a...

more

---

Consultations

Consultation (All other questions)

Please bring pictures to help better understand wh...

more

---

Shampoo & Style

Shampoo and Style (relaxed hair)

Includes flat irons, roller sets, curling iron cur...

more

Shampoo & condition (naturals only)

Please provide your own moisturizer otherwise plea...

more

Shampoo and Style (natural hair)

Includes flat iron, regular press, roller set

more

Braid/Twist Shampoo (Installed)

Includes conditioning service. For box braids, sen...

more

Pre-Braid Service Shampoo

Includes shampoo, condition, and blow dry (prior t...

more

Shampoo & Style (Brazilian Blowout)

Includes flat iron, roller set, or curling iron cu...

more

---

Relaxers & Straighteners

Retouch Relaxer

Includes conditioner, trim and style. The style in...

more

Virgin Relaxer

Includes conditioner, trim and style. Styles inclu...

more

Brazilian Blowout

Initial price is $200. Past shoulder length $250. ...

more

---

Cornrows

Cornrows without extensions

Hair must be shampooed, blow dried and completely ...

more

Feed-in Braids 5-6 (Large)

Hair must be shampooed, blow dried, and completely...

more

Feed-in Braids 8-10 (Medium)

Hair must be shampooed, blow dried, and completely...

more

Feed-in Braids 15-20 (Small)

Hair must be shampooed, blow dried, and completely...

more

2 Indian Braids

Hair must be shampooed, blow dried, and completely...

more

Goddess Braids

Hair must be shampooed, blow dried, and completely...

more

---

Loc Services

Loc Consultation

Please book at least 1 day prior to loc installati...

more

Loc Detox & Condition

Includes 2-3 detox baths, shampoo and conditioner....

more

Comb Twists (Loc start)

Shampoo and condition included prior to service

more

Two-strand Twist (Loc start)

Shampoo and condition included prior to service.

more

Interlocking(Loc start)

Consultation must be booked at least 1 day prior t...

more

Loc Retwist (palm roll)

Shampoo and condition included prior to service

more

Loc Retwist (interlocking)

Shampoo and condition included prior to service.

more

---

Natural Services

Comb twists

Shampoo and condition included prior to service

more

Two-strand Twists

Shampoo and condition included prior to service

more

---

Color

Color Consultation

Please book at least 1 day prior to color service

more

Permanent Touch Up

Conditioning treatment and blow dry included. Styl...

more

Demi-permanent Color

Demi colors do NOT lighten hair color or cover gra...

more

Permanent Color All Over

Includes conditioning treatment and blow dry. Pre-...

more

Hi-Lites (Full head)

Includes conditioning treatment and blow dry servi...

more

Hi-Lites (Partial head)

Includes conditioning treatment and blow dry. Tone...

more

---

Crochet Braids

Crochet w/Pre-twisted/braided/looped

Shampoo and condition included.

more

Crochet w/Loose Hair

Shampoo and condition included. Cuts/trims extra

more

Individual crochet box braids (L), (M), (S)

Hair must be shampoo, blow dried, and product free...

more

---

Add-ons

Blow dry and trim

For naturals needing a trim only

more

---
See Our Work
No Photos Yet...
This business has no portfolio photos yet.
Reviews
Reviews are no joke! Booksy values authentic reviews and only verifies them if we know the reviewer has visited this business.
Had a great time here!...
Wonderful experience! Love my hair, Ms. Marsha has Magic fingers. I will definitely be back and will recommend her to friends & family....
Great service, and atmosphere!!!...
Love Marsha!!! I trust no one else to do my hair!...
I really loved the service and she knows what she's doing!...
Friendly atmosphere....love my soft curls...
Always very well taken care of when we come. She makes my daughter's hair look great!...
Marsha is great and so fast when it come to braiding! Always a awesome experience...
Marsha did a great job on my daughters hair....
Always takes care of me and gives me what I need!!!...
Awesome job !! Amazing fast service....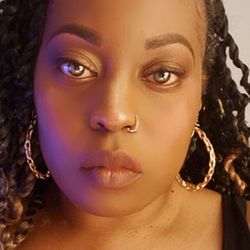 Marsha is great!...
Marsha makes every client feel like family and before you know it, you're walk out better than you came in. Awesome and really great hair stylist!...
Marsha is great. She does a wonderful job with my hair. It always looks beautiful. She's very knowledgeable and has a great personality....
Marsha is the best, great service and friendly atmosphere! She really knows what she is doing 100% recommend her for all services!...
I love Marsha! She's always so upbeat! An excellent hair experience - my hair looks great! I trust her with my totally grey hair - she always make me look good!...
Sophisticated Hair Elements