Exquisitely Pampered Nail Boutique
5204 E. Main St, Columbus, 43213
Exquisitely Pampered Nail Boutique
5204 E. Main St, Columbus, 43213
---
Popular Services

Exquisite Deluxe Pedicure (add $10 for gel polish)

Are you READY? This wonderful pedicure includes an indulging aromatherapy foot soak, shaping and/or clipping o...

show more

Exquisite Deluxe Gel Polish Manicure w/removal

Exquisite Deluxe Gel Polish Manicure yet with careful, tender loving care of gel polish removal. 💅🏾

Exquisite Deluxe Gel Manicure

Same luxurious manicure as my signature Exquisite Deluxe Manicure, however with your choice of beautiful gel p...

show more

---

Exquisite Deluxe Combinations

Exquisite Deluxe Gel Manicure/Pedicure

EP Deluxe Gel Polish Mani (w/gel removal)/Pedi💜💅🏾👣

Book these two services together when scheduling a Exquisite Deluxe gel polish manicure (with gel polish remov...

show more

Exquisite Deluxe Manicure/Pedicure

---

Exquisite Deluxe Spa Manicures a la carte

Exquisite Deluxe Manicure

Experience a "healthy hand and nail makeover" enjoyed with a warm Citrus Milk Bath (infused with essential oil...

show more

Exquisite Deluxe Gel Manicure

Same luxurious manicure as my signature Exquisite Deluxe Manicure, however with your choice of beautiful gel p...

show more

Exquisite Deluxe Gel Polish Manicure w/removal

Exquisite Deluxe Gel Polish Manicure yet with careful, tender loving care of gel polish removal. 💅🏾

"The Jacqueline" Royal Spa Therapy Manicure 👑💅🏾

Drum roll please!🥁 As a natural nail specialist, revitalizing your nails/hands is extremely important to me. ...

show more

Apres Gel Extentions💅🏾

How would you like to extend your nails? Aprés Gel extensions are soft gel nail extension system. This system ...

show more

---

Exquisite Deluxe Spa Pedicures a la carte

Exquisite Deluxe Pedicure (add $10 for gel polish)

Are you READY? This wonderful pedicure includes an indulging aromatherapy foot soak, shaping and/or clipping o...

show more

"The Jacqueline" Royal Spa Pedicure 👑👣

Revive your feet with an upgraded Exquisite Deluxe pedicure, and way waaayyy MORE!!💜👣 This Royal Spa pedicur...

show more

Exquisite Express Pedicure 💜👣

On the Go? This pedicure includes a customized yet revitalizing version of an exquisite deluxe pedicure for gu...

show more

Tiny Toes Pedicure (ages 2-10) 💜👣

Miss Stephanie loves children! This tiny toes pedicure includes a tender loving care experience of an Exquisit...

show more

---

An Exquisite Polish Change a la carte

Polish Change Hands/Nails 💜💅🏾

This service starts off like a polish change (with classic nail polish), however ends up being an experience.�...

show more

Polish Change Feet/Toesees 💜👣

An exquisite polish change on your toesees (with classic nail ploish) is like a mini pedicure!! It sure is. 💜...

show more

Gel Polish Change 💜💅🏾

Less is more, and this service is simply application of a beautiful gel polish color of your choice. Lavender ...

show more

---

Massage

Feet and Lower Legs Massage💜👣

How would you like to pass on a manicure and /or pedicure today? 💜💅🏾👣 All it takes is closing your eyes😑,...

show more

---
Venue Health and Safety Rules
Reviews
Reviews are no joke! Booksy values authentic reviews and only verifies them if we know the reviewer has visited this business.
You have not had a great Pedi/mani until you have the exquisitely pampered experience by Stephanie Ingram. Her hands have a healing touch and you walk away knowing that your money was well spent! She is by appointment only and you get every bit of ...
You want someone who loves what they do providing you services. Ms. Stephanie has done it again! Consistent, patience, kind and beyond knowledgeable. She makes every experience memorable and the woman can SANG! Thank you....
As usual, the absolute best pedicure I've ever had! The cleanliness, professionalism, to the ambiance, everything is perfect. Highly recommend Ms. Stephanie for all of your natural nail care and pedicure needs!...
I was exquisitely pampered today!! The atmosphere was relaxing, everything was sanitized and her touch was amazing 👏👏 My polish is on point too😉...
Exquisitely Pampered Nail Boutique
Thank you Niki. I'm extremely honored to exquisitely pamper YOU. I appreciate your feedback.💜💅🏾👣
Ms Stephanie is very detail oriented and provides excellent customer service in a clean environment. She also provided me with some product knowledge. I'm glad to have found her....
Exquisitely Pampered Nail Boutique
Thank you Erica. You're valued here, and I'm grateful for YOU.💜😘
There is a Pedicure and then there is the pampering experience with Ms. Stephanie. It is more about health and wellness than it is your toe nails. From her calm Spirit to her homemade products, everything about her makes you want to be a better perso...
Walk in exhausted from everything that's going on around us, and within minutes you find yourself totally relaxed and drifting off into a peaceful state. The services Stephanie provide are the absolute best experience to complete your day. Thank you ...
Exquisitely Pampered Nail Boutique
I'm overjoyed I can usher you to a peaceful state Karen. My pleasure. Thank you for the feedback. I look forward to exquisitely pampering you again soon.💜💅🏾👣
Stephanie is the Best...She is Attentive to all your needs!...
Ms. Stephanie, was very polite and professional. She took very care of my feet and made me felt at home as well. Has a spirit of God and she's compassionate for her customers.I will definitely recommend my family and my friends to go see her for a pe...
Here lately my schedule has been so very hectic!!!! With very short notice, I texted Stephanie to see if she had any way to work me into her schedule and of course she delivered and made it happen!!! I love the service Stephanie provides because she ...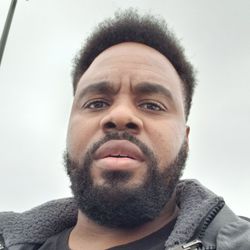 Thank you soo much for your services. I recieved the deluxe manicure and pedicure! This is my second visit. I was recommended by another one of her clients. She took great care of me and answered all of the questions i had asked her because i had onl...
Stephanie never disappoints ! I made the mistake of missing my last appointment and had to go elsewhere !! I WILL NEVER MISS AGAIN ! She is an expertise in her craft ! Book today !...
Stephanie loves what she does! She is professional, organized and provides EXCELLENT customer care. I had no worries coming back to Stephanie when the quarantine was lifted because of the cleanliness she provided before the pandemic. She offers a ...
Stephanie was awesome! It's definitely a pampered experience you will enjoy!...
Another great manicure. I love being the muse for this lovely woman's talent. Thank you Stephanie for the exquisitely pampered experience! Get at her....
Exquisitely Pampered Nail Boutique
Your hands and nails are PERFECT. Period.😁😘 I truly appreciate you allowing me to explore the limitless possibilities of creativity. Thank you Nalea.💜💅🏾👣
Today, not only were my feet/legs exquisitely pampered, my soul and spirit were nurtured with Stephanie's words of wisdom. "White toes get chose!"...
Exquisitely Pampered Nail Boutique
Laughing loudly! "White Toes Get Chose" 😂Thank you Benita! It is always my pleasure Exquisitely Pampering you.💜💅🏾🙏🏾
Stephanie is an expert at what she does. She makes sure her clients needs are meet in a professional manner and she will get your natural nails healthy and in tip top shape....
Stephanie provided a wonderful pampering experience during my Spa Pedicure Service. I highly recommend Stephanie for your nail care needs....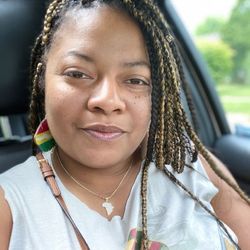 The salon atmosphere is very chic and comply with COVID-19 guidelines. My service I received is very professional the time and care Stephanie has put into my nails I am a forever client. I recommend her to anyone looking for natural nail care...
Exquisitely Pampered Nail Boutique