Belle Complexions Medical Aesthetics
120 International Pkwy, Ste 112, Lake Mary, 32746
Belle Complexions Medical Aesthetics
120 International Pkwy, Ste 112, Lake Mary, 32746
---
Popular Services

Consultation with same day treatment

Not sure which facial to get? Book this option! Th...

more

Advanced Clarifying Acne Facial

Perfect for acne clients or those with congestion!...

more

Advanced Firming Anti-Aging Facial

Perfect facial geared towards aging, mature, or dr...

more

---

Other Services

Consultation with same day treatment

Not sure which facial to get? Book this option! Th...

more

Virtual Consultation

If you don't live in the area this consultation is...

more

UPGRADES/ADD ONS

Can be added to facials! Can also choose multiple ...

more

---

Belle Signature Facials

Caviar Lime & Passionfruit Facial

Unveil a radiant glow with the Circadia Caviar Lim...

more

Advanced Clarifying Acne Facial

Perfect for acne clients or those with congestion!...

more

Marshmallow Whip Hydrating Facial

Maximize hydration with Circadia's Marshmallow Whi...

more

Belle Mini Facial

This mini-facial was incorporated with you in mind...

more

Triple Berry Brightening Facial

Brighten and rejuvenate the skin with exotic Riber...

more

Mother's Day Facial

This custom anti aging facial includes diamond tip...

more

Express Glycolic Resurfacing Facial

40% Glycolic resurfacing peel address multiple ski...

more

---

Medical Aesthetics

Spring Renewal Facial

Help the skin recover from the winter with this tr...

more

Advanced Firming Anti-Aging Facial

Perfect facial geared towards aging, mature, or dr...

more

Advanced Glycolic Resurfacing Facial

40% Glycolic resurfacing peel address multiple ski...

more

C Peptide Facial

Renew and revitalize the skin with potent anti-agi...

more

Dermaplaning Facial

Dermaplaning is a skin treatment that uses an exfo...

more

CBD Intense Hydratherapy Facial

CBD is a molecule found in hemp. CBD stands for ca...

more

Chocolate & Champagne Oxygen Facial

NEW! Indulged your senses with the aroma of sweet ...

more

Red Carpet Oxygen Treatment

NEW!! A great treatment for ACNE & ROSACEA. A cont...

more

Diamond Tip Microdermabrasion

Microdermabrasion is a minimally invasive exfoliat...

more

Back Facial - Microdermabrasion

A facial only for your back! Using a special diamo...

more

Diamond Tip Microdermabrasion Deluxe

Take your microdermabrasion to the next level! Thi...

more

The Belle Complexion Facial

Dermaplane and microneedling together in one treat...

more

The Elite Belle Facial

An all inclusive facial with some of my favorite t...

more

LED Facial

LED light therapy delivers light energy in a simil...

more

Microneedling

Collagen induction therapy or microneedling works ...

more

Microneedling + Regeneration Booster Product

Collagen induction therapy or microneedling works ...

more

---

Chemical Peels

Hydrating Lactic Acid 35% Peel

NEW! A peel that doesn't make you peel! This treat...

more

DermaFrost Salicylic Peel - Acne

This results oriented beta hydroxyl peel will addr...

more

Apple Wine Peel

Apple Wine Peel is a mild, natural, superficial pe...

more

Jessner Peel

NEW! This superior treatment will result in a deep...

more

Vitamin A Peel

The Vitamin A Peel is used to improve skin health ...

more

TCA Chemical Peel

Reverses up to 2 years with 1 peel! TCA 16% Medic...

more

Mandeliclear Peel - Pigmentation

The MandeliClear Peel System is a deeper peel that...

more

---

Lash Extensions Fullsets

Lash Extensions CLASSIC FullSet

Classic 1:1 1 extension to 1 natural lash

more

Lash Extensions HYBRID Fullset

Hybrid Mixture of classic and volume lashes

more

Lash Extensions VOLUME Fullset

Volume 6-10D fans per 1 natural lash Full, thick l...

more

---

Lash Extension Refills

2 Week Lash Refill CLASSIC

3 Week Lash Refill CLASSIC

2 Week Lash Refill HYBRID

3 Week Lash Refill HYBRID

2 Week Lash Refill VOLUME

3 Week Lash Refill VOLUME

---
Venue Health and Safety Rules
Reviews
Reviews are no joke! Booksy values authentic reviews and only verifies them if we know the reviewer has visited this business.
Mason is a fabulous esthetician! I enjoyed every second of my birthday facial experience. She is very knowledgeable and explains what your skin needs and what she can do to help address your concerns as well as recommend AMAZING medical grade product...
Mason is very knowledgeable, passionate and informative! She deserves 10 stars. My facial was literally everything and she gave me pointers for better skin. I will be back next time I'm in Florida ❤️...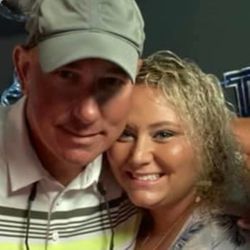 Mason is the best! She truly cares and is passionate about her work. She does everything in her power to make sure you are comfortable during the entire facial. She is such a sweet person, and her skin is amazing!...
Mason was great. She walked us through everything we needed and did a phenomenal job...
Best facial ever! Very educated and sweet ❤️...
Excellent facial. So relaxing....
Completely LOVED my lashes after Mason did them! They looked so amazing and were exactly what i wanted! Super excited to keep going here❤️...
Mason is awesome and so knowledgeable. At each appointment she always makes sure I'm comfortable during my facial but also takes the time to teach me how to care for my skin including all specific issues/concerns. Thanks Mason!...
Mason is a wonderful esthetician and I had a great experience with my first facial. Can't wait for more treatments. Very professional and knowledgeable!...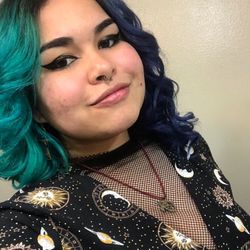 It was a very pleasant experience! Mason is very knowledgeable and will definitely explain everything with clearness. Truly recommend!...
Atmosphere was beautiful and comfortable! Mason was the absolute best. So kind and amazing at what she does!...
I was pretty hesitant about going in and I was wrong! I had gotten a facial once before at a random place and I had a terrible experience. Mason was very knowledgeable as well as thorough! I had a wonderful experience and I will certainly be back soo...
This was my first facial ever. I was made to feel comfortable and relaxed. The service Mason provided was perfect for me....
Mason is truly the best. She explained the whole process as it was my first time getting lashes done and I didn't know what to expect, and you thoroughly explained the aftercare. I was nervous at first because i do not enjoy anyone working centimeter...
Very cute , very professional. Loved my lash tint and lift....
Mason did an excellent job with not only explaining the products and how to use them/which ones to use, but also throughout the whole service! I've never had a facial before and my first experience will definitely be hard to top! Luckily, she won't h...
Mason is absolutely brilliant at what she does. She took the time to understand my issues, consult the right way and then provide a treatment that was best suited to my needs and she executed that perfectly! I recommend her 100% and would be visiti...
I highly recommend Mason at Belle Complexions Medical Aesthetics to anyone looking for glowing skin! I came in for a consultation and Mason took the time to understand my skin and skin concerns. She is very friendly, professional and makes you feel v...
Mason is incredibly talented when it comes to facials. You can tell that it's more than just a job for her, it's truly her passion. She always takes the time to answer any questions as well as giving extra information about the products she's using. ...
Belle Complexions Medical Aesthetics