Lb styles&More
Will be Sent once appointment is booked, St Louis, 63136
Lb styles&More
Will be Sent once appointment is booked, St Louis, 63136
---
Jumbo Box Braids Buttlength

The 2nd option, which is $25 more than the first price,is for the hair to be included❗️

Jumbo Extended Length Box Braids (36")

The 2nd option which is $25 more is for the hair to be included!

Medium Box Braids (Midback)(20")

The 2nd option, which is $25 more than the first price,is for the hair to be included❗️

Medium Lowerback Box Braids (24")

The 2nd option, which is $25 more is for the hair to be included in the service!

Medium Buttlength Box Braids(28-30")

The 2nd option, which is $25 more than the first price,is for the hair to be included❗️

Smedium Box Braids Midback(20")

The 2nd option, which is $25 more than the first price,is for the hair to be included❗️

Smedium Buttlength Box Braids

The 2nd option, which is $25 more than the first price,is for the hair to be included❗️

Small Box Braids midback

The 2nd option, which is $25 more than the first price,is for the hair to be included❗️

Small Lowerback Box Braids (24")

Pictures of this service are in my portfolio pictures!

Small Buttlength Box Braids(28-30")

The 2nd option, which is $25 more than the first price,is for the hair to be included❗️

Jumbo Buttlength Knotless (28-30")

The 2nd option, which is $25 more than the first price,is for the hair to be included❗️

Medium Midback Knotless

The 2nd option, which is $25 more than the first price,is for the hair to be included❗️

Medium Buttlength knotless (28-30")

The 2nd option, which is $25 more than the first price,is for the hair to be included❗️

Smedium Midback knotless

The 2nd option, which is $25 more than the first price,is for the hair to be included❗️

Smedium Buttlength Knotless

The 2nd option, which is $25 more than the first price,is for the hair to be included❗️

Small Buttlength Knotless Braids

2 Strands (Midback)(20")

The 2nd option, which is $25 more than the first price,is for the hair to be included❗️

2strands Buttlength (30")

The 2nd option, which is $25 more than the first price,is for the hair to be included❗️

36" Extended Length 2strands

For Pictures of this look, please look in my portfolio pictures!

Basic Sew In ( Side Part or Middle Part)

Half up/Half Down sewin/quickweave

The second option which is $15 more is for the hair to be sewn in!

Closure Sew In

Closure customization, Braid down, Bundles Sew in, Closure Sew In, & Style.

Frontal Sew In

Frontal customize, Braid down, Bundles Sew in, Frontal Sew In, & Style.

Closure Wig Install

BLEACH KNOTS, PLUCK, BRAID DOWN, AND STYLE

Middle Part Ponytail/High Ponytail

The Second option, which is $15 more is for all my natural hair ladies! If you are natural PLEASE BOOK THE 2nd...

show more

Smedium Buttlength Bohemin Knotless

Hair Is included With the price!

Small Buttlength Bohemian Box Braids or Knotless

Hair is included in the Price!

Jumbo Bohemian Box Braids

Hair is included in this price!

---
Venue Health and Safety Rules
Reviews
Reviews are no joke! Booksy values authentic reviews and only verifies them if we know the reviewer has visited this business.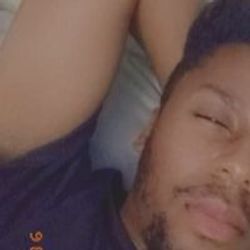 Girls at the pharmacy and in the hair store want my and the stylist's information. Will definitely be back and the prices are straightforward. Pick her, it's a no brainer. First time having braids and she answered every question and is professional f...
Lb styles&More
Thank you so much for the review❤️ I really do appreciate it! I'm so happy your enjoying your hair and I can't wait to see you again!