BBlessed BNatural LLC
222 heritage park ( inside of N the Cutt barbershop), suite 103b, Murfreesboro, 37129
BBlessed BNatural LLC
222 heritage park ( inside of N the Cutt barbershop), suite 103b, Murfreesboro, 37129
---
Popular Services

Loc shampoo and retwist

Shampoo and retwist starts at $65 but the price may vary due to length, number of locs, and new growth. Prici...

show more

basic shampoo and conditiong

All deposits are nonrefundable. Deposits are added to the service upon arrival of the appointment. This serv...

show more

Rinse

This service includes one semi permanent color. Color usually lasts up to 4 to 6 shampoos.

---

Other Services

Consultation

This service will consist of examining your hair condition and to talk about the services that you are trying ...

show more

---

Barbering Services

Basic clipper cut

This service includes edge up with no razor

BIG CHOP

Hair should be clean to avoid additional charges.

Sheer cut

This service does not include a shampoo. Hair should be clean and blow dried straight to avoid additional char...

show more

Basic edge up

This service includes a line edge up around the perimeter of the head.

Sheer/ clipper cut and style

This service includes a shampoo and conditioning. Pricing can change due to the type of styling for the hair.

---

Hair Coloring Services

Permanent color

This service pricing is determined by the amount of hair you have. A $20 fee is added if additional color is ...

show more

Rinse

This service includes one semi permanent color. Color usually lasts up to 4 to 6 shampoos.

Partial permanent color

This service includes one color. Not the whole head. Only one section of the head. Pricing can change due to t...

show more

Loc color service(whole head)

This service requires a consultation. Each additional color is $12for each additional color added if needed. T...

show more

Loc color service (partial)

This service require a consultation. Each additional box of color is $12if needed. This service includes two ...

show more

---

Loc Maintenance Services

Basic loc shampoo and conditioning

This service includes basic shampoo and conditioning service. Two to three shampoos and conditioner. Blow drie...

show more

Micro locs

This service requires a consultation first before booking. Pricing starts at $800 for six inches of hair or le...

show more

Loc Extensions

This service requires a consultation before loc installment. This service does not include a shampoo. The p...

show more

Basic loc styling

Pricing may change due to the type of style you are wanting to achieve.

Loc Reattachment (whole head)

This service requires a consultation before installation. Locs that need to be reattached should already be re...

show more

Wicks/Congo locs touch up

This service includes a shampoo. This service starts at $100 depending on the amount of locs you have and new ...

show more

Loc shampoo and retwist

Shampoo and retwist starts at $65 but the price may vary due to length, number of locs, and new growth. Prici...

show more

Individual loc reattachment/ loc extension

This service only includes loc reattachment using crochet technique. Each loc is $10 for each loc that needs t...

show more

Starter Locs

All starter locs require a loc consultation. This service can't be booked without a consultation first. Pric...

show more

starter touch up (retwist)

This service includes shampoo and retwist. This service is for clients who have been on their journey for 1 t...

show more

Loc AVC Detox

All deposits are nonrefundable. Deposits are added to the service upon arrival of the appointment. This serv...

show more

perm rod or flex set

This service included a shampoo and retwist. Pricing may vary due to the length of the hair.

rope twist

This service includes a shampoo and retwist. $100 top of ear to shoulder. $125 shoulder to mid back . $150 mi...

show more

Interlocking

This service includes a basic shampoo service. The starting price is $125 for 4 to 6 weeks of new growth 1 to...

show more

Instant locs

This service requires a consultation. This service starts at $350. Pricing varies depending the length of hai...

show more

---

Braids

kinky twist

All deposits are non refundable. Deposit are added to the service upon arrival. This service consist of two...

show more

Braided bun style

Hair should be shampooed and blow dried straight. To avoid additional fees. Hair is included. Price varies du...

show more

Half feedin braids/ half knot less braids

Hair should be shampooed and blow dried straight. To avoid additional charges. Hair is included in this style....

show more

small knotless box braids

All deposits are nonrefundable. Deposits are added to the service upon arrival of the appointment. Hair shou...

show more

medium knotless box braids

All deposits are nonrefundable. Deposits are added to the service upon arrival of the appointment. Hair shou...

show more

Large knotless braids

All deposits are nonrefundable. Deposits are added to the service upon arrival of the appointment. Hair shou...

show more

Pop smoke braids

All deposits are nonrefundable. Deposits are added to the service upon arrival of the appointment. The hair ...

show more

2 feed in braids

All deposits are non refundable. The deposit goes towards your service upon arrival of the appointment. Hair ...

show more

3 to 4 feedin braids

All deposits are non refundable. The deposit goes towards your service. Hair should be shampooed, detangled, ...

show more

5 to 7 feed in braids

All deposits are non refundable. The deposit goes towards your service. Hair should be shampooed, detangled, ...

show more

Feed in pony tail

Hair should be shampooed and blow dried straight. Hair is included. Style price varies depending on the style ...

show more

small box braids

All deposits are non refundable. The deposit goes towards your service upon arrival of your appointment. Hair...

show more

medium box braids

All deposits are non refundable. The deposit goes towards your service. Hair should be shampooed, detangled, ...

show more

large box briads

All deposits are non refundable. The deposit goes towards the service. The hair should shampooed and blow drie...

show more

jumbo box braids

All deposits are non refundable. The deposittowards your service. Hair should be shampooed, detangled, and bl...

show more

---

Crochet styles

Pre loop crochet style

Hair should be shampooed and blow dried to avoid additional charges. No flatiron is necessary. Hair is not ...

show more

crochet take down

All deposits are nonrefundable. Deposits are added to the service upon arrival of the appointment. This serv...

show more

Loose crochet hair

All deposits are nonrefundable. Deposits are added to the service upon the arrival of the appointment. Hair ...

show more

Partial crochet style w/ feed in braids

This service does not include a shampoo. Only braiding hair is included. Hair should be shampooed blow dried s...

show more

Mohawk crochet style w/ small braids

Shampoo is not included in this service. Only braiding hair is included with this style. Crochet hair is not i...

show more

---

Natural Hair Service

Two strand twist set

This service includes a shampoo. The price can vary due to length of the hair. This style is taken down afte...

show more

two strand twist on natural hair

This service includes a shampoo and conditioning. Hair will be twisted in individual two strands all over the ...

show more

Natural Pin updo

This service includes a basic shampoo and conditioning. Hair will be shampooed blow dried straight and pinned ...

show more

Two strand twist on natural hair with braids

Comb coils

This service includes a shampoo. The hair is twisted in individual section with the comb to achieve coils. No ...

show more

Comb coils and style

This service includes a shampoo and condition. Hair should be detangled and ready to shampoo upon arrival to a...

show more

Silk press wrap

This service includes shampoo, deep conditioning, trim, blowout, silk press, and style with plastic wrap or bo...

show more

Basic flatiron

This service includes shampoo and conditioner. Hair will be blow dried straight. Styles included are body wrap...

show more

Bantu Knot set

All deposits are nonrefundable. Deposits are added to the service upon arrival of the appointment. This serv...

show more

small perm or flex rod set

All deposits are nonrefundable. Deposits are added to the service upon arrival of the appointment. This serv...

show more

medium perm or flex rod set

All deposits are nonrefundable. Deposits are added to the service upon arrival of the appointment. This serv...

show more

Large perm or flex rod set

All deposits are nonrefundable. Deposits are added to the service upon arrival of the appointment. This serv...

show more

---

Add On Services

Deep conditioning

All deposits are nonrefundable. Deposits are added to the service upon arrival of the appointment.

Trim

This service includes trimming the hair about a 1/2 to 1 inch of hair. Hair should be shampooed and blow dried...

show more

Add extensions to natural style/braids

This service is if you want to add in extensions (braiding hair) for thickness and length. Pricing can change ...

show more

Hot oil treatment

All deposits are nonrefundable. Deposits are added to the service upon arrival of the appointment.

Blow dry

This service does not include a shampoo. Hair should be detangled and ready to blow dry to avoid additional ch...

show more

basic shampoo and conditiong

All deposits are nonrefundable. Deposits are added to the service upon arrival of the appointment. This serv...

show more

Braid Down for crochet/sew in

This style does not included a shampoo. Hair should be shampooed detangled and blow dried straight to avoid a...

show more

Style removal /weave removal service

This service pricing varies due to the type of hairstyle that is being removed. Pricing starts at $20 and can...

show more

Braid down for crochet/sew in with extensions

This service includes hair. Your hair should be shampooed detangled and blow dried straight to avoid additiona...

show more

---

Natural Braid Styles

straight back braids

Hair should be shampooed and blow dried straight. ( no flatiron is necessary). This way you avoid additional ...

show more

natural braid style /shampoo

All deposits are nonrefundable. Deposits are added to the service upon arrival of the appointment. this serv...

show more

Braided updo with rod set

This service includes a shampoo and conditioning. Natural hair is braided up with or without designs. Natural ...

show more

natural braid style with beads

All deposits are nonrefundable. Deposits are added to the service upon arrival of the appointment. Hair shou...

show more

4to 5 Cornrows

This service does not include a shampoo. Hair should be shampooed and detangled and blow dried straight to avo...

show more

2 to 3 Cornrows

This service does not come with a shampoo. Hair should be detangled shampooed and blow dried straight to avoid...

show more

---

Beard Services

Beard Bath

This service includes a Beard shampoo and conditioning. Hot towel conditioning, and blow dry with low to medi...

show more

Beard Treament

This service includes a beard shampoo and conditioning, hot steam deep conditioning, hot towel conditioning, b...

show more

King Experience

This service includes a hydro jelly mask facial of choice, Facial cleanse, beard bath, deep conditioning, hot ...

show more

---

Facials

Basic Gold Facial

Please leave skin condition in notes. Is you skin condition Dry, oily, or normal? This facial includes a clean...

show more

---

Hydro Jelly Mask Facial

Black Power Facial (purifying activating charcoal)

Super Dope Facial ( CBD 1000mg Dope)

24 Karat Gold Facial (truffles and gold)

---
Venue Health and Safety Rules
Reviews
Reviews are no joke! Booksy values authentic reviews and only verifies them if we know the reviewer has visited this business.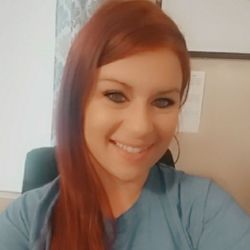 Exactly how i want it everytime. 😊...
Great professional experience once again!...
Great work, I feel comfortable and confident that the work I ask for will be done right. Clean environment and that is a great plus !!...
It's always a pleasurable experience. Brittany is punctual, warm, and has the utmost standard of cleanliness....
The best retwist experience I've ever had hands down...
Consistent amazing service every visit! Go and be blessed by the best!...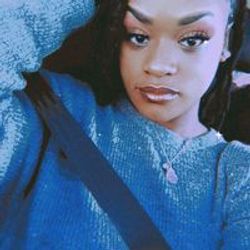 She's the best! I'm always satisfied with my style!...
Brittney is very professional and knowledgeable about locs. She cares enough to answer any questions. I def will be back again....
BrittBritt has done my hair for years & has always made me feel like a diva when I step out of her chair! More importantly, I love that she's an educator & has no prob sharing haircare tips to sustain you til you til your next visit!!...
The service was good I love what she did to my hair and I would love to come back to her for my next hair appointment...
Brittney did a great job on my natural 4c hair and a trim. I booked my next appointment before I even left the first one! She is down to earth....
Another one! The haircare service is always excellent, very professional and quick!...
She was great would recommend...