The Haircut Pro
103 East 3rd Street, Mount Vernon, NY, 10550
The Haircut Pro
103 East 3rd Street, Mount Vernon, NY, 10550
---
Popular Services

Haircut and Beard Trim

ANY HAIRCUT OF YOUR CHOICE IS COVERED BY BOOKING THIS SERVICE. If you are an adult male this is the service th...

show more

THE HAIRCUT PRO

This is OUR SIGNATURE CUT WITH ALL THE DETAILS THAT YOU SEE IN OUR PHOTOS ....THIS IS THE CUT YOU WANT , unles...

show more

Kids haircut

Kids haircuts include all even cut or fade. ANY CUSTOM HAIRCUT ie MOHAWK , FLAT TOP , BURST FADE OR DESIGN wil...

show more

---

Other Services

Early Bird / After Hours

To book an Early Bird or After Hours appointment please send an email to icutpro2@gmail.com with the following...

show more

HighLights Only

This service includes a Color process for the hair if your style or preference requires an additional process ...

show more

THE HAIRCUT PRO

This is OUR SIGNATURE CUT WITH ALL THE DETAILS THAT YOU SEE IN OUR PHOTOS ....THIS IS THE CUT YOU WANT , unles...

show more

BEARD DETOX

This service removes dirt , oil and debris from beard. Remove knots , broken ends and dead hair from your bea...

show more

TEEN TUESDAY

THIS SERVICE IS VERY GOOD for teens to learn proper grooming tips from a professional barber. Must make appoin...

show more

---

Pro Services

Nose Hair Wax

Remove unwanted hair from areas that need extra care. Using blades in areas that are sensitive may cause mino...

show more

Ear Hair Wax

Remove unwanted hair from areas that need extra care. Using blades in areas that are extra sensitive may cause...

show more

---

NATURAL HAIR STYLES

2-3 CORNROWS

YOUR HAIR WILL BE BRAIDED IN 2-3 STRAIGHT BACK BRAIDS.

4 POP SMOKE/ ASAP BRAIDZ

2 BRAIDS IN THE FRONT BRAIDED DOWN TO THE SIDE AND 2 BRAIDZ IN THE BACK BRAIDED DOWN.

4-6 STRAIGHT BACKS

4,5 OR 6 STRAIGHT BACK BRAIDS (NO DESIGN)

SHAMPOO AND DEEP CONDTION

THE HAIR PRO WILL USE A TINGLING SHAMPOO WHICH STIMULATES YOUR SCALP AND THOROUGHLY CLEANS YOUR AND THEN FOLLO...

show more

ASAP/POP SMOKE BRAIDS

CORNROWS BRAIDED DOWN TO THE SIDE. SERVICE COMES WITH A FULL SHAMPOO, CONDITIONING AND BLOW DRY.

BOX BRAIDS AND ROPE TWIST (2 strand twist)

Individual Braids or Twist (2 strand twist). You can have this style specialized with intricate parting such a...

show more

LOCS RETWISTED AND STYLED

HAVE YOUR LOCS SHAMPOOED CONDITIONED AND STYLED (BRAIDED, 2 LOC TWIST, PONYTAILS).

LOCS RETWISTED

THIS SERVICE INCLUDES SHAMPOO, CONDITIONING AND RETWIST.

STARTER LOCS

ARE YOU LOOKING TO ESTABLISH A STRONG FULL HEAD OF LOCS ? ALLOW YOUR HAIR PRO TO TEACH YOU ABOUT YOUR HAIR AN...

show more

FADE TOP CORNROWS

YOUR HAIR WILL BE BRAIDED IN A SPECIAL DESIGN OF YOUR CHOOSING OR REFERRED TO.

STRAIGHT BACKS

STRAIGHT BACK BRAIDS (16 OR LESS, NO DESIGN), YOUR HAIR WILL BE SHAMPOO, CONDITIONED & DRIED WITH THIS SERVICE...

show more

DESIGNED CORNROWS

WITH THIS SERVICE YOUR HAIR WILL BE BRAIDED GOING BACK INTO A CORNROWED DESIGN STYLE OF YOUR CHOOSING.

FISH BONE BRAIDZ

SMALL BRAIDS GOING INTO 2-4 LARGER BRAIDS.

TWIST OUTS

Your hair will be shampooed and conditioned then twisted/braided into a natural updo, put under a dryer and th...

show more

TAKE DOWN SERVICE

DETANGLE YOUR BRAIDS AND HAIR , FULL SHAMPOO AND DEEP CONDITIONING, CLIP YOUR SPLIT ENDS AND BLOW DRY.

MAN BUN

BRAIDS GOING UP INTO 4 OR LESS PONYTAILS. THE MORE PONYTAILS YOU REQUEST THE LONGER THE TIME TAKES.

NATURAL 'S' CURL

HAVE YOUR HAIR NATURALLY CURLED WITH NATURAL PRODUCTS, NO TEXTURIZERS NO CHEMICALS. THE PRO WILL SHAMPOO AND D...

show more

BRAIDED MOHAWK

YOUR HAIR WILL BE BRAIDED TOWARDS THE CENTER OF YOUR HEAD IN A MOHAWK FASHION.

HALF AND HALFS

WITH THIS SERVICE YOU CAN HAVE THE FRONT OF YOUR HAIR BRAIDED IN CORNROWS AND THE BACK OF YOUR HAIR IN BOX BRA...

show more

---

Men's Haircuts

Haircut and Beard Trim

ANY HAIRCUT OF YOUR CHOICE IS COVERED BY BOOKING THIS SERVICE. If you are an adult male this is the service th...

show more

Haircut and Color

If you would like to cover gray hairs or accentuate your outline and beard this is the service that you choose...

show more

Beard Trim with Color Enhancements

This includes a natural color enhancement to achieve stronger out lines on your beard. IF YOUD LIKE TO COVER G...

show more

Bald Head Shave w /Beard Trim or Face Grooming

A comfortable shave infused with miracle Serum to prevent irritation, provides the ultimate sensation . CLOSE ...

show more

THE BIG CHOP

A total new look! Are you cutting your long hair , dreads , going natural ? This service is usually determined...

show more

BEARD GRO - THERAPEUTIC WASH

Are you trying to grow a strong and healthy beard? The miracle wash will help to cleanse and detox your skin a...

show more

Beard Trim

A natural beard line done with the trimmer and razor. THIS SERVICE DOES NOT INCLUDE BEARD ENHANCEMENTS. For ad...

show more

Shape Up

The outer edges of your hairline and the back of your neck would be faded or shaped depending on your preferen...

show more

---

Color Service

Eye Brow Tinting

Have your choice of a semi permanent color or permanent color to enhance your eyebrow arches. Scheduling this ...

show more

---

Specials

HAIRCUT & FACIAL COMBO

A full haircut of your choice along with A Skin Detox Facial to get you ready for whatever your weekend has in...

show more

NEW CLIENT SPECIAL

Enjoy the works ! We have a full menu of services for you to experience. Allow one of our staffers to treat yo...

show more

---

Book with Todd

HAIRCUT AND DESIGN

Any custom haircut design of your choice. After 1 hr the price will increase +30. A greatest to add some chara...

show more

ALL HAIRCUTS

This service includes shampoo (when necessary) beard and skin treatment (when necessary). INCLUDES PRO COLOR E...

show more

HAIR UNIT OPTIONS

Choose your option of a wave or brush hair replacement. Real human hair , natural and undetectable. Will last...

show more

PRO FITNESS

Looking for a gym buddy to REALLY PUSH YOU ? ? Someone that can give you insight on valuable information to ta...

show more

House/Hotel Appointments

Any location in and around New York City 20 mile radius. The only request is to have your hair washed and clea...

show more

HAIRCUT AND FACIAL COMBO

The Haircut and Facial combination is an amazing 90 minute experience, great music & conversation combined wit...

show more

Look and Learn

Your look and learn session will commence at the time that you choose and will end exactly 3 hours later. This...

show more

BARBER / BUSINESS COACHING

This is a virtual service , can be done via ANY Online platform of your choice .

---

Kid's Haircut

Kids haircut

Kids haircuts include all even cut or fade. ANY CUSTOM HAIRCUT ie MOHAWK , FLAT TOP , BURST FADE OR DESIGN wil...

show more

---

Women's Haircuts

Women's Cut

This service includes a wash, cut, and styled. **Does not include design, color and/or eyebrows.

Haircut and Design

Any custom haircut design of your choice. After 1 hr the price will increase +30. A greatest to add some chara...

show more

Highlights or Full Color

If you'd like a particular style or color we are here to bring your vision to life. Any lightning/lifting of t...

show more

Shape Up

A line on the outer edges of the head , does not include fading the neck or any style of haircut

---

Skin and Scalp Treatments

Ingrown Hair Extraction

The most annoying thing is to have a hair stuck in your skin causing discomfort and swelling. This service wil...

show more

Dermal Therapy Scrub

Available for clients experiencing irritation in the neck or chin . An exfoliating process that relieves the c...

show more

Skin Detox Facial

A full over haul of your first impression. People always look at your face first when they see you. Always mak...

show more

Scalp Detox Shampoo

Excessive dandruff will slow the growth of your hair , it is cause by an imbalance , sometimes the over produc...

show more

PSEUDO Skin Therapy Treatment

The solution to the pronounced irritation on the back of the neck. Many patrons think that this can be remove...

show more

Skin Therapy Follow Up

For clients that I have received pseudofolliculitis treatment or keloidnalis nuchae treatment. This is a manda...

show more

---
Venue Health and Safety Rules
Reviews
Reviews are no joke! Booksy values authentic reviews and only verifies them if we know the reviewer has visited this business.
I enjoyed professional atmosphere wirh thw personal touch. Looking forward ro my follow up....
First time exp@ "haircut pro"- as a female it's always an uncomfortable feeling going to a barber shop for a hair cut but not at "haircut pro" everyone was inviting, and it felt like family-the environment was warm and clean and the experience was ...
It was amazing from beginning to the end. I highly recommend Serena!!...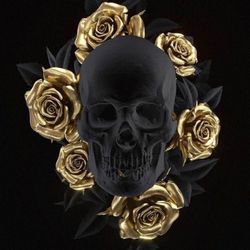 JAYSON IS THE MAN!...
More than a barbershop it's a spa experience...
Reina was Quick, efficient, clean, knowledgeable. The shop has a clean, welcoming, relaxing atmosphere....
Very impressed. Detail oriented spa like treatment. Cut was dope...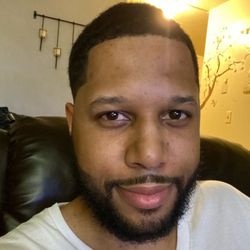 What can I say Serena always does a phenomenal job on my haircut and my other services she puts me in dreamland all the time not to mention her conversations are always pleasant I can't wait to see her again ❤️😊😍🥰...
Best Detox Facial experience ever And I totally recommend this service to anybody....
Jason did an AMAZING job with my son's first hair cut. He is great with kids, patient and kind (For context my son is 2); and he is an excellent barber as well! My little guy looks amazing with his tight fade....
Very punctual, I had anxiety bc I haven't had a different barber in over 16 years, but the man filled the void! Very professional and very meticulous....
Amazing haircut!!! Rena was very meticulous and paid attention to detail when she shaved my head and lined up my beard. I had absolutely no irritation. I would highly recommend her!!!...
Great service every time....
Greatest barber team. Jason's cuts are 10 star...
First off, Serena is the absolute truth‼️‼️‼️ She is the only person I let cut my hair and she is worth every minute and dollar!!! 😍😍😍 not only are her skills immaculate 💅🏽💅🏽💪🏽💪🏽 but she is one of the nicest people you could ever meet !! S...
I highly recommend booking services at The Haircut Pro. The shop is extremely clean with very talented and professional barbers. I always book my cuts with Serena (@MackTheeGawd) who never leaves me disappointed. Her hands are 😚👌🏽✨ magic. Super cl...