Ms. J Nails
200 Washington St., Casa de Reinas, Dorchester, 02121
Ms. J Nails
200 Washington St., Casa de Reinas, Dorchester, 02121
---
Popular Services

Kash Doll

Acrylic Set using: •Nude/Glitter / Glass/ Glow/ Ombré/ Marble/Encapsulated •All 10 Fingers with specific des...

show more

Glamm Doll

Nude or Any Color Acrylic Short- Med - Long Length High Gloss Gel Top Coat Design not included

Kash Doll

Refill-Reshape-Replace current set Glitter / Glass/ Glow/ Ombré/ Marble Any Shape - Any Length High Gloss T...

show more

---

Other Services

After hour appts

Choose for after Hour Booking Request Leave your number in notes and I will give you a call for availability

---

Nail Services

Baby Doll (Gel Mani)

Gel Manicure (1) Gel Polish Color Design not included

Dream Doll (Overlay)

Choice of (1) Service • UV Gel Overlay • Acrylic Overlay (1) Gel Polish Color Included Design not ...

show more

Barbie Doll

Natural Color Acrylic Any Shape / Med - Long length (1) Gel Polish Color Design not included

Glamm Doll

Nude or Any Color Acrylic Short- Med - Long Length High Gloss Gel Top Coat Design not included

Ombre Doll

(2) Acrylic Colors Blended Any Shape - Med - Long Length High Gloss Gel Top Coat 💅🏼Glow in the Dark (+10.0...

show more

Kash Doll

Acrylic Set using: •Nude/Glitter / Glass/ Glow/ Ombré/ Marble/Encapsulated •All 10 Fingers with specific des...

show more

#Getglammedup

ALL Fingers designed with your choice of Style; Freestyle Design Glass /Nude Acrylic /Glitter / Glass/ Glow/ O...

show more

---

Refill Nail Services

Dream Doll (Overlay)

Refill-Reshape **current clients only ** Design not included

Barbie Doll

Refill-Reshape Any Shape -Med -Long Length (1) Gel Polish Color **current clients only** Design not included

Glamm Doll

Color Acrylic Refill-Reshape Any Shape - Med - Long length High Gloss Top Coat/Gel Color 🚫Gel Polish 🚫 Desi...

show more

Ombré Doll

Refill-Reshape Glossy Gel Top Coat Any Shape - Any Length 🚫 No Designs🚫 🚫Gel Polish 🚫 Current color ca...

show more

Kash Doll

Refill-Reshape-Replace current set Glitter / Glass/ Glow/ Ombré/ Marble Any Shape - Any Length High Gloss T...

show more

#Getglammedup💅🏼

Refill Set already on nails with your choice of: Rebalance-Reshape-Replace nail High Gloss Top Coat/Gel Color ...

show more

---

Designs

Gel Polish

Gel polish over colored acrylic

French Design

All 10 nails painted with a French line Different colors is addl. $5.00

5 colors

5 different colors using Gel Polish

(2) Custom Nail Art

(1) finger each hand given choice of design: • Marble • Nail Foil • Hand Drawn Designs • Sugar

(4) Custom Nail Art

(2) fingers each hand given choice of design: • Marble • Nail Foil • Hand Drawn Designs • Sugar

Custom Nail Art (10)

All (10) fingers given choice of design: • Marble • Nail Foil • Hand Drawn Designs • Sugar

(2) Encapsulated Nail

(1) Finger on each hand Pick your choice of: • Glow in the Dark • Glitter Encapsulated • Glass Designs...

show more

(4) Encapsulated Nail

(2) Fingers on each hand Pick your choice of: • Glow in the Dark • Glitter Encapsulated • Glass Design...

show more

(2) Swarovski Crystals (Cuticle)

(1) finger each hand Swarovski crystals single row Placed on cuticle line

(4) Swarovski Crystals (Cuticle)

(2) fingers each hand Swarovski crystals single row Placed on cuticle line

(10) Swarovski Crystals (Cuticle)

All (10) fingers Swarovski crystals single row Placed on cuticle line

(2) Swarovski Crystals "Bling"

(1) Nail each hand filled with Swarovski Embellishments may vary depending on Size, Shape & Design intricacy ...

show more

(4) Swarovski Crystal "Bling"

(2) Nails each hand Swarovski Embellishments may vary depending on Size, Shape & Design intricacy using Swaro...

show more

(10) Swarovski Crystals "Bling"

(10) Nails filled with Swarovski Embellishments may vary depending on Size, Shape & Design intricacy using Swa...

show more

Custom Nail Art w/ Swarovski Crystals (10)

---

Maintenance Services

Soakoff/Removal

*👀For CURRENT CLIENTS ONLY!!👀

Nail Fix

Designs are not included in fix repair

Cut Down / Reshape

Cut down Rebalance & Reshape artificial nails

---
Venue Health and Safety Rules
Reviews
Reviews are no joke! Booksy values authentic reviews and only verifies them if we know the reviewer has visited this business.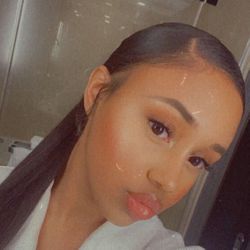 Amazing!! Loved my set, she did my nails exactly like the picture I showed her & im in love. Will definitely be back!...
Excellent service! Love Msn J!!!!...
Thank you‼️I love my nails 💅...
She is best I have a great time every time I get my nails done...
Ms.J is a lovely individual and fun to talk to. She's amazing at what she does and always learning new techniques to things to keep up with trends unlike some nail techs who just do the same thing for years on end and never improve so i really apprec...
Very professional, quick, courteous and answered all my questions (:...
Loved it, very professional...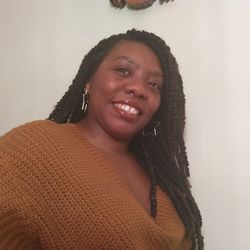 I love my nails!...
Completely satisfied. Literally just wanted something fun and unique for my vacation. She exceeded my expectations. Will definitely refer and return!!!...
Excellent...she has a new PERMANENT customer!!! Her space is neat n clean...she has a ton of products...she def the truth #BlackGirlMagic...
I always get what i ask for. 5 years with her and I never looked back 🥰...
My daughter had an amazing experience. She loved every moment and the art work was spot on. We will be returning!...
Great customer service and did a beautiful job with my nails....
Ms. J always executes whatever design you have in mind to the fullest and makes it her own!!...
Overall experience was great, I'm new to the nail scene and she took the time to explain the difference in nail types/shapes. She also took the time to make sure I was satisfied with my service and got exactly what I wanted....
Turned out soo good!! Thank you !...