The Loft Spa
19 High Level Rd, 8005, Cape Town
The Loft Spa
19 High Level Rd, 8005, Cape Town
---
Popular Services

Express Manicure with Gel Polish

2 Week Fill (Volume Lashes)

Gel Polish Soak Off (when reapplying gel/polish)

---

March - May Specials

Tip to Toe

A 60 minute Swedish Massage followed by a Hydrating Hand Wrap & Classic Pedicure with Nail Polish. Please see...

show more

Uplift

A 60 minute Swedish Massage followed by a Hydrating Hand Wrap and an Elim Medi-Heel Treatment to leave your ...

show more

Combo Delight

A deeply relaxing 30 minute Back & Neck Massage followed by an Express Facial.

---

LASH LIFT SPECIAL

Lash Lift & Tint + Brow Wax & Tint

---

The Entertainer

Express Mani or Pedi with Gel Polish

Express Mani or Pedi With Polish

Brow Lamination, Wax & Tint

Mother-to-be Nurture Package

A 60 minute Pre-Natal Massage, Express Facial & Express Pedicure with Nail Polish,

---

Massage

CBD Oil Massage Full Body

CBD Oil Massage Back & Neck

Deep Sleep Massage

Jet Lag, Sleep Deprivation and even Chronic Insomnia, our treatments are designed to relieve stress, anxiety a...

show more

Signature Massage - Full Body

This is our most popular massage, using all our best massage techniques. Light, Medium or Firm pressure.

Signature Massage - Back, Neck & Shoulders

This is our most popular massage, using our best massage techniques. Light, medium or firm pressure.

Signature Massage - Foot & Calf

This is our most popular massage, using our best massage techniques. Light, medium or firm pressure.

Swedish Massage - Full Body

Light, medium or firm pressure.

Swedish Massage - Back, Neck & Shoulders

Light, medium or firm pressure

Swedish Massage - Foot & Calf

Light, medium or firm pressure.

Deep Tissue Massage - Full Body

Deep, hard massage. Beneficial in releasing chronic muscle tension.

Deep Tissue Massage - Back, Neck & Shoulders

Deep, hard massage. Beneficial in releasing chronic muscle tension.

Pregnancy Massage (Prenatal)

Reflexology

Reflexology is a focused pressure technique applied to the feet.

---

Skin Care / Facials

CBD Alchemy Elixzar Facial

RegimA Deep Cleanse Facial Treatment

RegimA Decadent Hydrating Facial

The Loft Spa Signature Facial

Back Facial & Express Facial

---

Body Exfoliation

Full Body Scrub & Moisturise

---

Spa Packages

Classic Combo

An Express Facial with Indian Head & Hand Massage + a 30 minute Back & Neck Massage. Visit our E-Gift Card Se...

show more

Pamper & Relax Facial (1 Person)

Deep Cleanse RegimA Facial with an Indian Head & Hand Massage + 30 minute Back & Neck Massage. Visit our E-Gi...

show more

The Journey

A full body exfoliation with a Loft Spa Full Body Signature Massage using a rich Shea Butter, followed by a le...

show more

Pure Decadence (1 person)

Deep Cleanse RegimA Facial, full body exfoliation and a Loft Spa Full Body Signature Massage using a rich Shea...

show more

Winter's Delight

A Full Body Scrub followed by a candle-lit botanical bath in our heated bathroom while sipping champagne (our ...

show more

Bridal Package with Lash Lift

A Lash Lift & Tint with a Classic Pedicure + Elim Medi-Heel + Gel Polish, Express Manicure with Gel Polish & F...

show more

Bridal Package with Volume Lash Extensions

A Full Set of Volume lash Extensions with a Classic Pedicure + Elim Medi-Heel + Gel Polish, Express Manicure w...

show more

Bridal Package with Classic Lash Extensions

A Full Set of Classic Lash Extensions with a Classic Pedicure + Elim Medi-Heel + Gel Polish, Express Manicure ...

show more

---

Classic Eyelash Extensions

2 Week Fill (Classic Lashes)

3 Week Fill (Classic Lashes)

Foot Massage with Lash Extensions

Hand Massage with Lash Extensions

---

Volume/Russian Eyelash Extensions

1 Week Fill (Volume Lashes)

2 Week Fill (Volume Lashes)

3 Week Fill (Volume Lashes)

Hand Massage with Eyelash Extensions

Foot Massage with Lash Extensions

---

Lash Lift

Lash Lift + Lash Tint + Brow Tint

---

Hands

Classic Manicure with polish

Classic Manicure with Gel Polish

Express Manicure (Cuticles, cut, shape & polish)

Express Manicure with Gel Polish

Acrylic/Hard Gel Soak Off

Gel Polish Soak Off (when reapplying gel/polish)

Gel Polish Soak off, Shape & Buff

No reapplication of gel or polish.

IBX Nail Strengthening Treatment

French (Gel / Polish) ADD ON

---

Feet

Classic Pedicure with Gel Polish

Express Pedicure with Gel Polish

Classic Pedicure with Polish

Express Pedicure with Polish

Gel Polish Soak Off (when reapplying gel/polish)

Gel Polish Soak off (no reapplication)

Medi Heel Peel (no pedicure)

Heel Buff and Moisturise only (No Pedicure)

IBX Nail Strengthening Treatment

---

Acrylic / Hard Gel

IBX Nail Strengthening Treatment

New nail / Nail repair

This service is available from 1 October 2018

Acrylic Soak off before new application

French Gel Polish or Nail Polish

---

Mother-to-be Packages

Nurture Package

A 60 minute Pre-Natal Massage, Express Facial & Express Pedicure with Nail Polish, Visit our E-Gift Card Sec...

show more

Sooth package

A 60 minute Pre-Natal Massage & Classic Pedicure with Gel Polish. Visit our E-Gift Card Section to purchase t...

show more

Nourish Package

A 60 minute Pre-Natal Massage, an Express Facial & Classic Pedicure with Gel Polish. Visit our E-Gift Card Se...

show more

Mom & Me (Package for TWO)

A luxurious Deep Cleanse Facial followed by an Express Manicure & Pedicure with Nail Polish. Visit our E-Gift...

show more

---

Just-for-Him

Urban Man Package

A Back cleanse including steaming, extractions & massage followed by a Leg & Foot Massage. Visit our E-Gift C...

show more

Rejuvenate Package

A 60 minute Full Body Massage and a Classic Pedicure. Visit our E-Gift Card Section to purchase this package...

show more

Retreat Package

An Express Back Facial followed by a 60 minute Full Body Massage, Indian Head Massage & Classic Pedicure. Vis...

show more

De-Stress Package

A Deep Cleanse Facial with facial steaming and hot compress, Indian Head Massage & Reflexology. Visit our E-G...

show more

---
Venue Health and Safety Rules
Reviews
Reviews are no joke! Booksy values authentic reviews and only verifies them if we know the reviewer has visited this business.
Excellent service…felt very refreshed!..friendly staff..big ups to Grace, Nicole and Khabo..you guys are amazing!!...
Most perfect gel mani and lovely chats - as always!...
Such a wonderful experience and amazing results! I will be back ;) thank you Khabo for my fab brows....
Amazing friendly service and my nails look fantastic!...
Nicola and her team are the best . Since the first day I came for my lashes i was in love, the most amazing service and warm hearted people. I came back after lock down to have my lashes and brows done and it still remains the best ive ever had. Woul...
Nicola is so delightful and the most amazing lash tech and artist! My lashes look insane 😍😍😍 I had also booked for less time than she required and she assisted me so graciously. Thank you for being so incredible...
Thank you. Im so relaxed....
The best massage I have ever had!...
excellent service, one of the best massages i have had in cape town....
Would highly recommend The Loft Spa!!. Always love my lashes after being there💗Fantastic service, great attention to detail and excellent hygiene standards....
Very efficient and professional. Highly recommended...
Khabo was absolutely fantastic. The service and treatment was excellent and I really enjoyed meeting Khabo. Very professional and friendly....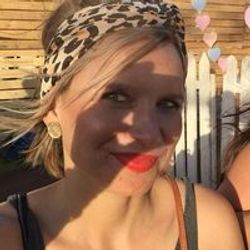 The pedicure is always very good, but what I've been missing for some time is pampering the customers. For me, this means offering coffee, water or tea. No background music. It's a spa but I miss the treatment that you are in a spa....
Thank you Khabo for the amazing mani and lash lift! Incredible service as always and finished ahead of time!...
Really great service and very affordable. Just struggled to find it with limited signage. But will definitely make it my regular spot...