Day Spa near you
Rest and relaxation should be the order of the day, every day. Throw a good pamper session in the mix, and you're bound to feel like a whole new person! We all want to be treated like the queens and kings that we are, and there's no better way than having someone work through all those tension spots, while you sip on your bubbly, right? But these luxuries can become a bit costly, especially if you're doing it more regularly and not just as a self-care spoil. Booksy can help you find the best deals, services, and specialists in your area, that won't tense up your muscles or pockets after you've just come out of that much-needed full body massage.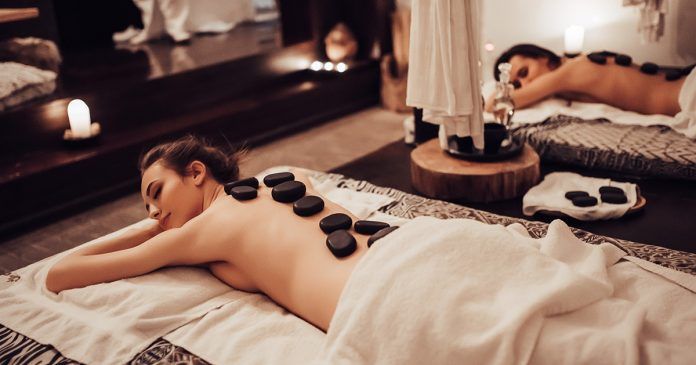 Day SPA - customer reviews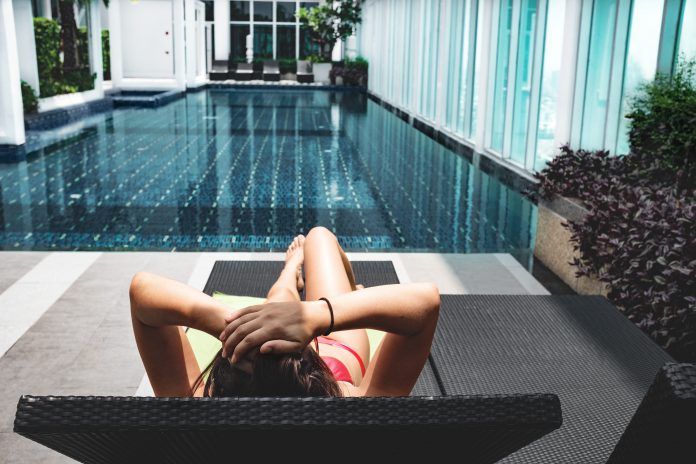 What services do day spas provide?
The beauty of a day spa is that the list of treatments available is endless. Think of it like Willy Wonka's Chocolate factory – where your fantasies become a reality. And there's something for everyone. Day spas offer basic treatments like facials, waxing, manicures and pedicures. The more advanced treatments include hair, body and foot massages, microdermabrasion and aromatherapy. Day spa services vary depending on their expertise. Some prefer to focus on the more popular treatments, while others are more daring and tend to include the latest beauty trends into their service offering.  What to expect during day spa treatments? Typically, your spa treatment will start off with a consultation. This is where the therapist will ask various questions about your skin condition and your personal preferences. If it's your first time receiving a specific treatment, the therapist will take you through the different stages of the treatment to make sure you're 100% comfortable and not on edge throughout, wondering what's going to happen next. Depending on the type of treatment, your therapist may ask you to remove certain items of clothing, although for something like a manicure or pedicure, nothing needs to be removed (besides your shoes of course). Now, as much as we love a good chit chat, when you've had a rough week at work or school, the LAST thing you want to do while relaxing is clog your mind with social activity. So, while most therapists enjoy getting to know their clients, you are entitled to talk as little or as much as you want to. No pressure. This is YOUR treatment. How to find the best day spa? Finding a day spa that is tailored to your needs is easy with Booksy. Once you've decided what kind of treatment you're looking for, you can filter your search on Booksy and find the best rates in your area. Because day spas offer so many treatments and a variety thereof, narrowing your selection helps to feel less overwhelmed with finding your fit. You're also able to book your preferred therapist after checking out reviews of the day spa options given.  What is the best thing to wear for a spa day? The simple answer – whatever makes you feel comfortable. The more extensive answer? Anything that would be easy to throw back on quickly. For example, if you're going to get your mani and pedi on, wearing clothing that won't damage your nails or doesn't need excessive buttoning up and tying would be best.  Now, if you've booked yourself in for the full experience – mani, pedi, full body massage, you name it! Loose fitting clothes that won't make you feel flustered after your treatments is best. Day spas usually recommend that you bring an extra pair of underwear and/or swimwear with, depending on your treatment. How do I make an appointment to a day spa? Rest and relaxation is key, remember. So a day spa experience should start with that, right from the beginning. And that's booking your appointment. Booksy makes sure that scheduling your much needed spa day is as easy as sipping your bubbly with have your feet rubbed out. You can choose your treatments, your time slots and preferred therapist, with just a few clicks on Booksy. And if you're not entirely sure on your chosen day spa, you can also compare different spas in your area and scan through the reviews on the profile if you need extra convincing. How much does Day spa cost? Hmmm… as much as we all need a good self-care day, it sometimes comes at a cost. But with Booksy, you're able to have all that without breaking the bank. While costs for treatments vary depending on location and level of expertise, an average full manicure or pedicure should cost between R150 and R350. Treatments like massages or aromatherapy can range between R250 and R550. You can also use Booksy to compare costs between your favorite day spas.