Berbs Clinique
132 Boundary Road., There Is A Red Telephone box In My Drive. Upon Arrival Follow The Instructions. See You Soon.😉, NR6 5JE, Norwich
Berbs Clinique
132 Boundary Road., There Is A Red Telephone box In My Drive. Upon Arrival Follow The Instructions. See You Soon.😉, NR6 5JE, Norwich
---
Other Services

CONSULTATION ⚠️ Covid-19 ALERT⚠️

❌Hello all new clients . This Consultation is FREE. Please I urge client not to abuse this as many new clients...

show more

Hands rejuvenation with filler

---

💧💧SKIN HYDRATION ( with Mono Threads)

Skin hydration/skin thightening(face and Neck(

First Treatment (Course of 3)

This combination aims to tightened abd hydrate the skin on face and neck. Address crappie,Dehydrated, fine lin...

show more

---

💧💧SKIN HYDRATION(without mono threads)

SKIN HYDRATIO/ BOOSTER

eosyal PureSense Redensity [I] is a unique Hyaluronic Acid that hydrates and repairs the skin – a new concept ...

show more

Redensity 1(2nd treatment)

Redensity1 ( 3rd Treatment)

---

🚻 BODY (Mono Threads)

Skin Tightening

This is a course of 3 at 4/6weeks interval . To induce collagen to create tightening. Effects lasts between 6-...

show more

---

🚻💧 BODY MONO THREADS with HYDRATION

Body Tightening + Hydration

Skin Dehydration is noted more in ladies in pre,peri and post menopausal.

---

💉FILLERS

Teartrough Filler(under eyes )

Teartrough review

This service only for client who's had teartrough filler 4 weeks previous

Naso labial(nose to mouth line

Marionette lines.

Creases/ folds that run vertically from corners of the mouth down to the chin.

Jawline Filler

This is to reshape and contouring the jawline .

---

💉BOTOX

Botox One area

One area can either be Frownlines, Forehead or Crowsfeet

Platysma band(neck)

Platysma band treatment include injecting an small amount of BOTOX into the loose neck muscle,

Botox Bruxism (teeth grinding)

💧Botox Head (excessive sweating )

💧Botox Underarms (excessive sweating)

💧Botox Hands/Feet (excessive sweating )

💧💧Hyperhidrosis (4 weeks)REVIEW

---

OTHER INJECTABLE

PROFHILO 1 ( Course of 2 at 4 weeks apart)

Neck injection(Profhilo)skin remodelling.

This is a course of X2 treatment at 4weeks apart. It's great for crapy skin at the décolletage and neck, hands...

show more

---

DECOLLETAGE(Chest wrinkles)

Decolletage

This treatment include Mono threads, Redensity1 and peel

---

24 hr SKIN CARE PRODUCTS

REVEAL GLYCOLIC CLEANSER

⚠️ ASPIRIN BASE ..Are you ALLERGIC to Apirin? ⚠️ Avoid Eyes Area . Cleanse the skin day +night ,increase skin ...

show more

PROTECT+ SPF 20.

DAY CREAM. An Ultra nourishing and anti ageing moisturiser providing all day Hydration & Protection . 📮Postag...

show more

VITAMIN C 10%

VIT C 10% Professional Strenght Serum for skin Brightening. Contains Stabilized L-Ascorbic acid .Fast absorbed...

show more

---

PDO THREADS

Mono threads Review

4 weeks post first treatment.

Mono Threads (NECK)

This is a 3 months course of mono threads in the neck for loose skin.

---

VITAMIN INJECTIONS

Vitamin B12 injections. Restore your energy

This is an IM(intra muscular)Injection Vitamin B12 and folate perform several important functions in the body,...

show more

---

👰 👰🏾‍♂️WEDDING BRIDE PACKAGES

👀 GLAMOUR /The Eyes Have It.

💦 FREE Luxury Facial for Bride included with purchase. Teartrough , Rehydrate (Teosyal Redensity 1) + One are...

show more

👄 REJUVENATION & REFRESHER

💦FREE luxury facial for Bride + mother of bride included with package . ℹ Naso labial,Lips,+ 2 areas of Botox...

show more

🤳 BEAUTIFICATION/ Selfie Ready

💦🥂 FREE Luxury Facial for Bride+mother of Bride&groom +maid of Honour +Glass of Bubbly Cheeks,Jawline +3 are...

show more

---

🤵‍♂️🤵🏾‍♂️WEDDING GROOM PACKAGES

SOFTEN HIS LINES NOT HIS EDGE.

💦FREE Manfacial with purchase of Package. 💉 B-r-o-t-o-x 2 areas Crowsfeet & FrownLines.

TWINKLE in his Eyes

💦 FREE Manfacial Groom & Best man. Soften the eyes,let him be lenses ready. Teartrough filler and Crowsfeet B...

show more

---

MOTHER OF THE BRIDE WEDDING PACKAGE

Refresh Mum Too

💦 FREE Brightening Vit C Glow Facial with the Purchased of Package. Combination of Filler & Botox to Refresh,...

show more

---

🤱👩🏾‍🍼NEW MUM CARE PACKAGES

GLOW TIRED MUM

💦 FREE Glow Vit C Facial to the new Mum. Teartrough to luminate tired eyes+ Two areas of Botox Crowsfeet to c...

show more

---

💔💔NEWLY SINGLE PACKAGES

TREAT GOODBYE TO BROKEN HEART

💦 FREE Red Carpet Glow Facial .. Combination of filler +Botox Teartrough filler to Combat Puffy eyes, Nasolab...

show more

---

FAT INJECTION

Desofat (double chin)

A great treatment to be rid of double chin. It can be achieved with one treatment or some client may need two....

show more

Deso fat 2( 4 weeks apart)

Birthday Facial.UNAVAILABLE DURING PANDEMIC SEASON

Infuse a little glow to your day with this free birthday facial. Because you're worth every day and year of yo...

show more

---
Venue Health and Safety Rules
Reviews
Reviews are no joke! Booksy values authentic reviews and only verifies them if we know the reviewer has visited this business.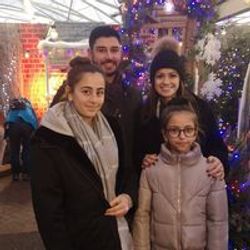 Very professional, lovely lady. Can't wait to see the results 🥰...
Fantastic and professional advice and treatment...
Amazing service from start to finish. I will most definitely be going back for future treatments....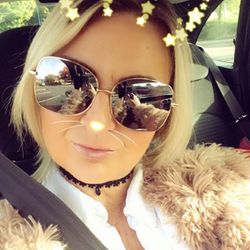 Absolute delightful berbs always with a smile and very professional in her work and great advice on treatments you have and would like 10/10 👍...
My first time to have filler, Berbs was lovely made me feel at ease, will be going back again and loving the results. Xx Thank you x...
I have been having Botox for a number of years now, but having recently moved to Norwich I was looking for a new provider. I was referred by a friend and found Berbs Clinique really simple to book, find and to get the treatment I wanted. I am really ...
First time expeience for lips... made me feel very at ease and im in love with them already. Recommended by friends that also feel the same. Cant rate higher...
Berbs is absolutely lovely and makes you feel at ease straight away. Wouldnt go anywhere else....
Excellent and professional treatment, Berbs is amazing 😊...
The best of the best. Always makes me feel comfortable, have a laugh and a chat. Just the best x...
Very friendly and professional. Put me at ease straight away. Wouldn't go anywhere else...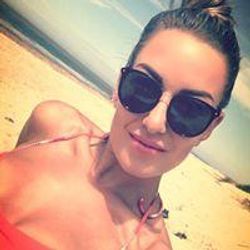 Very professional, friendly, amazing service....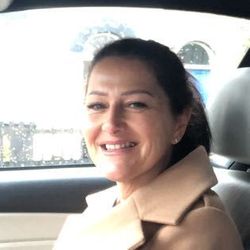 Fantastic appointment as always, Berbs is so amazing and professional. I recommend her....
Berbs is amazing. I wouldn't go to anyone else....
Warm and welcoming. Berbs made me feel at ease. A professional service and I look forward to my return visit!...