Remy Clinic : Medical Aesthetics Bournemouth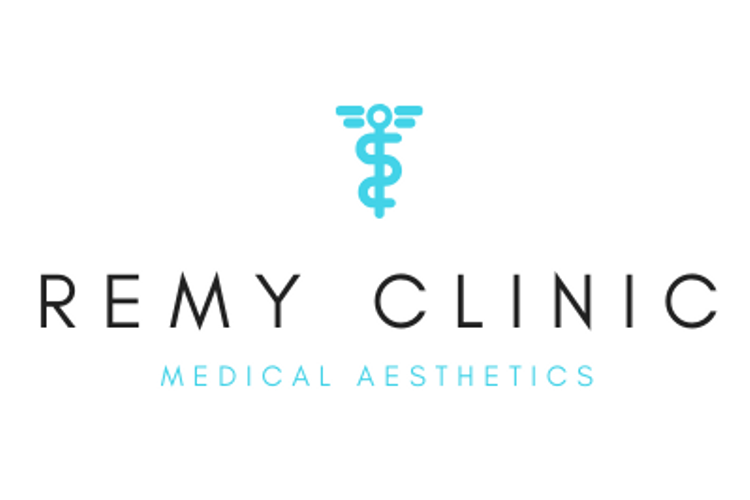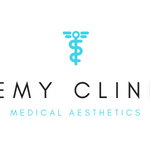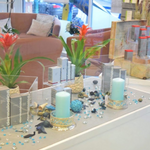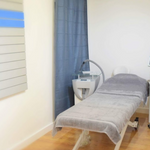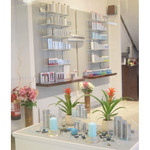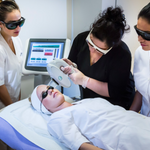 A leading medical aesthetics clinic, with locations across Bournemouth, Central London, Dubai and the Middle East, we are committed to going above and beyond to provide our clients with the professional care and attention they need. Founded by Reem Marstani, a specialised pharmacist prescriber, highly trained in non-surgical cosmetic procedures, you can rest assured that your skin is in safe hands.
Other services
Aesthetics Consultation
Consultations are £25. This will be deducted from your treatment if booking is made.
Filler
Non-Surgical Rhinoplasty Top-up
Tear Trough Filler Top Up
Anti-Wrinkle Injections
Frown Lines and Forehead Lines
Frown Lines, Forehead Lines and Crow's Feet
Jawline Slimming/ Teeth Grinding Treatment
Hyperhidrosis (Excessive Underarm Sweating)
Packages
Cheek and Lip Filler 3.3ml
Contouring Package (Cheeks, Jawline & Chin) 4.4ml
Cheek filler, jawline contouring and chin filler.
Mini Profile Enhancement Package 4.4ml
Non-surgical rhinoplasty, jawline and chin filler.
Profile Enhancement
Non-surgical Rhinoplasty, Lip Enhancement , Jaw Line and Chin (5.5ml)
Full Facial Enhancement Package 7.7ml
Cheeks, jawline, chin, lips and non-surgical rhinoplasty
Skin Treatments
Rapid Spot Clearing
Expedite zone-specific breakout clearing with extensive cleansing and ingredients to clear sebum and impactions. Also works to help skin recover from inflamed lesion.
Blackhead Clearing
Clear impactions before they manifest into breakouts with this super-cleansing, purifying and clearing treatment. Eradicate congestion by focusing on a zone that needs to be cleared the most or all-over for clear skin.
Flash Exfoliation
Firm, resurface, tone and brighten your skin with this maximum strength exfoliation treatment. Hydroxy acids removed dulling surface debris to help reverse the signs of ageing while a nourishing cocktail of vitamins, botanical extracts and conditioning agents help soothe and restore skin to optimal health.
Purifying Back Ritual
Deep exfoliation and natural kaolin mask to clear and prevent outbreaks. Ideal for any concerns i.e. congestions, breakouts or pre-holiday treat.
Microdermabrasion
Patients with fine facial lines or wrinkles, age spots, sun damage, uneven pigmentation, clogged pores, skin texture problems, or minor scars are good candidates for microdermabrasion. Patients with rosacea or acne may also benefit from microdermabrasion treatments
Dermalogica Facials
Core Treatment
Best for comprehensive, ongoing skin health maintenance. Our flagship skin treatment includes professional double cleansing, exfoliation, extractions (as needed, masque, toner and skin protection. Customised to your skin's specific needs that day, this treatment is different every time you receive it.
Medibac Clearing Treatment
It's the end line for adult acne with this powerful treatment that jump starts acne clearing and helps prevent acne well beyond the treatment.
Ultracalming Treatment
Is your skin looking read and inflamed or feeling itchy? Settle in for our super smooth treatment that includes gentle cleansing, a calming masque and therapies that help instantly calm redness and reduce inflammation.
Power Bright TRX Treatment
Accelerate brightening, improve skin tone, enhance skin clarity and create a fresher, healthier appearance with this effective treatment.
The IonActive Power Treatment
An action packed, bio+ charged treatment combining thermal activity and the latest treatment-room technology to optimise product penetration for rapid skin health results. Your skin will look and feel dramatically-improved, with reduced signs of skin ageing, uneven skin tone, acne or dehydration. This IonActive Power Treatment works with the traditions of Dermalogica, personalising your treatment with the science of ionisation to drive active ingredients faster and further into your skin.
Age Smart Treatment
Anti-ageing powerful treatment designed to help firm, smooth, nourish, regenerate and energise while controlling the biochemical triggers that lead to skin ageing.
Biosurface Peel
Experience the power of Biosurface™ Peel, a powerful new skin resurfacing system from the skin health experts at Dermalogica and The International Dermal Institute. It helps reduce acne, pigmentation and signs of premature ageing to reveal smoother, brighter and softer skin.
Medik8 Facials
Executive Peel
Facial enzyme peel with papaya extract to instantly brighten the skin and rejuvenate.
Bamboo Facial
Deep cleansing mini facial to eliminate dead skin cells and get that squeaky clean feel.
Essential Facial and Enzyme Peel
A luxurious, results driven facial bespoke to your skin type and needs.
Waxing
Full Leg & Bikini or Underarm
Massage
Hot Stone Full Body Massage
Eyelash & Eyebrow Treatments
Eyelash & Brow Tint & Threading
Manicures & Pedicures
OPI Manicure with Gel Colour
OPI Pedicure with Gel Colour
Similar businesses
---
Glow Up - 1101 Christchurch Road, BH7 6BQ, Bournemouth

14 Grants Close, BH1 4NL, Bournemouth

759 Wimborne Road, BH9 2BA, Bournemouth
Remy Clinic : Medical Aesthetics Bournemouth