The Lounge Hair And Beauty
4 Craggs Road, NE38 8FB, Washington
The Lounge Hair And Beauty
4 Craggs Road, NE38 8FB, Washington
---
Popular Services

Gel Polish Removal & Re-Application Fingernails

Gel polish removal, nail shape & tidy, cuticle work, gel polish application, rehydrating cuticle oil applicati...

show more

Gel Polish Fingernails Or Toenails

Nail shape & tidy, cuticle work, gel polish application, rehydrating cuticle oil application

---

Other Services

Eyebrow Tint, Wax & Eyelash Tint

Mini Manicure with Nail Varnish

Nail file & shape, cuticle work, nail varnish painted, rehydrating cuticle & hand oil application

Express Manicure with Nail Varnish

Hand soak, nail file & shape, cuticle work, nourishing hand & arm massage, nail varnish painted & cuticle oil ...

show more

Express Manicure with Gel Polish

Hand soak, nail file & shape, cuticle work, gel polish application, nourishing hand & arm massage & cuticle oi...

show more

Deluxe Manicure with Nail Varnish

Hand soak, hand & arm exfoliation, nail file & shape, cuticle work, nourishing hand & arm massage with heated ...

show more

Deluxe Manicure with Gel Polish

Hand soak, hand & arm exfoliation, nail file & shape, cuticle work, gel polish application, nourishing hand & ...

show more

Mini Pedicure with Nail Varnish

Nail file & shape, cuticle work, nail varnish painted, rehydrating cuticle & foot oil application

Express Pedicure with Nail Varnish

Foot soak, nail file & shape, cuticle work, nourishing foot & leg massage, nail varnish painted & cuticle oil ...

show more

Express Pedicure with Gel Polish

Foot soak, nail file & shape, cuticle work, gel polish application, nourishing foot & leg massage & cuticle oi...

show more

Deluxe Pedicure with Nail Varnish

Foot soak, foot rasp, foot & leg exfoliation, nail file & shape, cuticle work, nourishing foot & leg massage w...

show more

Deluxe Pedicure with Gel Polish

Foot soak, foot rasp, foot & leg exfoliation, nail file & shape, cuticle work, gel polish application, nourish...

show more

Gel Polish Removal & Nail Tidy Fingernails

Gel polish removal, nail shape & tidy, cuticle work rehydrating oil application

Gel Polish Removal & Nail Tidy Toenails

Gel polish removal, nail shape & tidy, cuticle work & rehydrating oil application

Gel Polish Fingernails Or Toenails

Nail shape & tidy, cuticle work, gel polish application, rehydrating cuticle oil application

Gel Polish Fingernails & Toenails

Nail shape & tidy, cuticle work, gel polish application, rehydrating cuticle oil application

French Gel Polish Fingernails Or Toenails

Nail shape & tidy, cuticle work, French gel polish application, rehydrating cuticle oil application

French Gel Polish Fingernails & Toenails

Nail shape & tidy, cuticle work, French gel polish application, rehydrating cuticle oil application

Gel Polish Removal & Re-Application Fingernails

Gel polish removal, nail shape & tidy, cuticle work, gel polish application, rehydrating cuticle oil applicati...

show more

Gel Polish Removal & Re-Application Toenails

Gel polish removal, nail shape & tidy, cuticle work, gel polish application, rehydrating cuticle oil applicati...

show more

Gel Removal Re-Application Fingernails & Toenails

Gel polish removal, nail shape & tidy, cuticle work, gel polish application, rehydrating cuticle oil applicati...

show more

Gel Polish Removal add to Express/Deluxe-Mani/Pedi

Gel polish removal to add to express manicure/express pedicure or deluxe manicure/deluxe pedicure

Repair Gel Polish Per Nail

Nouvatan Spray Tan Full Body

Nouvatan Spray Tan Half Body

Back Neck and Shoulder Massage 45 minutes

Back Massage with Back Exfoliation 50 Minutes

Back and Back of Legs Massage 50 Minutes

Aromatherapy Massage Full Body 60 Minutes

Aromatherapy essential oils warmed to relax and unwind the body to soothe aches and pains. Back, neck, shoulde...

show more

Volcanic Hot Rock Full Body Massage 60 Minutes

Heated volcanic rocks are massaged onto the body with warm essential oil, muscles are relaxed and rejuvenated....

show more

Deep Tissue Full Body Massage 60 Minutes

Muscle pain, stress relief massage works to deeper into the muscles with a firm pressure to ease aches and pai...

show more

Swedish Full Body Massage 60 Minutes

A stimulating boosting massage to help improve lymphatic drainage and target tension areas. Essential oils are...

show more

Mother To Be Back Massage 30 Minutes

Mother To Be Full Body Massage 60 Minutes

Wellness Cancer Personalised Massage 30 Minutes

Wellness Cancer Personalised Massage 60 Minutes

Radiance Boost Facial 30 Minutes

Energising & Restoring Facial 30 Minites

Classic Indulgent Facial 60 Minutes

Deep Clarisonic Cleanse Facial 60 Minutes

Himalayan Salt Stone Facial 60 Minutes

Dermaplaning Facial 75 Minutes

Matis Peel Expert Facial 60 Minutes

Festival/Party Glitter Art 1 Area

Festival/Party Glitter Art 2 Areas

Festival/Party Glitter Art 3 Areas

---
Venue Health and Safety Rules
Reviews
Reviews are no joke! Booksy values authentic reviews and only verifies them if we know the reviewer has visited this business.
Had a fab treatment this afternoon...
Gorgeous nails & brows as always!...
Fabulous experience as usual, perfect service thank you...
Fab nails and fantastic service! Thanks Soffie xx...
Fabulous nails and service as always!...
Soffie is amazing, i always feel so much better after i have seen her and had my eyebrows and lashes dyed. Super easy to book an appointment, venue is very covid safe and amazing results everytime....
Great service and treatments...
Fantastic service in a lovely environment. This was my first treatment and I will definitely be back. Thank you...
My mam was happy with her treatment would definitely go again!...
Lovely girl and great job done on my brows will certainly be going back xx...
Fantastic as always! Very professional and great results, thank you Soffie 😀...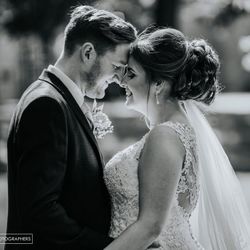 Soffie did a fab job of my nails and eyebrows as always! There's lots of gel colours to choose from and I would definitely recommend!...
Best massage I have ever had! Feel like a new person! So friendly and very clean! Covid procedures are great and feels very safe!...
Excellent ! Very clean and Covid friendly . Glad to be back and have eyes and nails done by the lovely Soffie !...
I've had my nails done, massages, dermaplanning facial and waxing done here and I wouldn't go anywhere else. Soffie is a perfectionist at everything and makes you feel so welcome in the salon ☺️...
Always the best eyebrows!!...
Gorgeous salon and superb service! Cant wait for my next appointment. It was a luxury spa experience...
Gel manicures never budge, pedicures are AMAZING, facials, back massage - Soffie is better than any spa I've been to. Eyebrow tint & wax - total perfection! Don't go anywhere else....
The Lounge Hair And Beauty