#DOG
Main Street, 12, G71 8RF, Glasgow
#DOG
Main Street, 12, G71 8RF, Glasgow
---
Popular Services

Cockapoo

•Brush Out, Bath, Hand Blast & Hand Dry Finish •N...

more

Puppy Intro *up to 6 months

•Bath, Brush & Hand Dry •Trim Face, Feet & Sanitar...

more

Shihtzu

•Brush Out, Bath, Hand Blast & Hand Dry Finish •N...

more

---

Puppy Grooming

Puppy Intro *up to 6 months

•Bath, Brush & Hand Dry •Trim Face, Feet & Sanitar...

more

---

Wash & Blow

Wash & Blow Dry Small Breed

Wash & Blow Dry Medium Breed

Wash & Blow Dry Large Breed

*Subject to breed. Not all large breeds can be don...

more

---

Top & Tail

Top & Tail Small Breed

•Bath, Brush and Dry •Trim face, feet and sanitary...

more

Top & Tail Medium Breed

•Bath, Brush and Dry •Trim face, feet and sanitary...

more

---

Full Groom

Pug

•Brush Out, Bath, Hand Blast & Hand Dry Finish •N...

more

French Bull

•Brush Out, Bath, Hand Blast & Hand Dry Finish •N...

more

Dachshund Short Hair

•Brush Out, Bath, Hand Blast & Hand Dry Finish •N...

more

Chihuahua Short Hair

•Brush Out, Bath, Hand Blast & Hand Dry Finish •N...

more

Jack Russell Short Hair

•Brush Out, Bath, Hand Blast & Hand Dry Finish •N...

more

Dachshund Long Hair

•Brush Out, Bath, Hand Blast & Hand Dry Finish •N...

more

Staffordshire Terrier

•Brush Out, Bath, Hand Blast & Hand Dry Finish •N...

more

Beagle

•Brush Out, Bath, Hand Blast & Hand Dry Finish •N...

more

Bulldog

•Brush Out, Bath, Hand Blast & Hand Dry Finish •N...

more

American Bulldog

•Brush Out, Bath, Hand Blast & Hand Dry Finish •N...

more

Papillion

•Brush Out, Bath, Hand Blast & Hand Dry Finish •N...

more

Chihuahua Long Hair

•Brush Out, Bath, Hand Blast & Hand Dry Finish •N...

more

Jack Russell Long Hair

•Brush Out, Bath, Hand Blast & Hand Dry Finish •N...

more

Whippet

•Brush Out, Bath, Hand Blast & Hand Dry Finish •N...

more

Pekingese

•Brush Out, Bath, Hand Blast & Hand Dry Finish •N...

more

Basset Hound

•Brush Out, Bath, Hand Blast & Hand Dry Finish •N...

more

Yorkshire Terrier

•Brush Out, Bath, Hand Blast & Hand Dry Finish •N...

more

West Highland Terrier

•Brush Out, Bath, Hand Blast & Hand Dry Finish •N...

more

Lhasa Apso

•Brush Out, Bath, Hand Blast & Hand Dry Finish •N...

more

Brussels Griffon

•Brush Out, Bath, Hand Blast & Hand Dry Finish •N...

more

Shihtzu

•Brush Out, Bath, Hand Blast & Hand Dry Finish •N...

more

Cairn Terrier

•Brush Out, Bath, Hand Blast & Hand Dry Finish •N...

more

Jack-A-Poo

•Brush Out, Bath, Hand Blast & Hand Dry Finish •N...

more

Maltese

•Brush Out, Bath, Hand Blast & Hand Dry Finish •N...

more

King Charles Spaniel

•Brush Out, Bath, Hand Blast & Hand Dry Finish •N...

more

Labrador

•Brush Out, Bath, Hand Blast & Hand Dry Finish •N...

more

Weimaraner

Full Groom includes: •Brush Out, Bath, Hand Blast ...

more

Vizsla

•Brush Out, Bath, Hand Blast & Hand Dry Finish •N...

more

Boxer

•Brush Out, Bath, Hand Blast & Hand Dry Finish •N...

more

Toy Poodle

•Brush Out, Bath, Hand Blast & Hand Dry Finish •N...

more

Dalmatian

•Brush Out, Bath, Hand Blast & Hand Dry Finish •N...

more

Greyhound

•Brush Out, Bath, Hand Blast & Hand Dry Finish •N...

more

Schnauzer Miniature

•Brush Out, Bath, Hand Blast & Hand Dry Finish •N...

more

Scottish Terrier

•Brush Out, Bath, Hand Blast & Hand Dry Finish •N...

more

Wirehaired Fox Terrier

•Brush Out, Bath, Hand Blast & Hand Dry Finish •N...

more

Border Terrier

•Brush Out, Bath, Hand Blast & Hand Dry Finish •N...

more

Bichon Frise

•Brush Out, Bath, Hand Blast & Hand Dry Finish •N...

more

Lhasapoo

•Brush Out, Bath, Hand Blast & Hand Dry Finish •N...

more

Welsh Terrier

•Brush Out, Bath, Hand Blast & Hand Dry Finish •N...

more

Pomeranian

•Brush Out, Bath, Hand Blast & Hand Dry Finish •N...

more

Cavachion

•Brush Out, Bath, Hand Blast & Hand Dry Finish •N...

more

Miniature Poodle

•Brush Out, Bath, Hand Blast & Hand Dry Finish •N...

more

Irish Terrier

•Brush Out, Bath, Hand Blast & Hand Dry Finish •N...

more

Lakeland Terrier

•Brush Out, Bath, Hand Blast & Hand Dry Finish •N...

more

Springer Spaniel

•Brush Out, Bath, Hand Blast & Hand Dry Finish •N...

more

Bedlington Terrier

•Brush Out, Bath, Hand Blast & Hand Dry Finish •N...

more

Cocker Spaniel

•Brush Out, Bath, Hand Blast & Hand Dry Finish •N...

more

Cavapoo

•Brush Out, Bath, Hand Blast & Hand Dry Finish •N...

more

Tiebetan Terrier

•Brush Out, Bath, Hand Blast & Hand Dry Finish •N...

more

Cockapoo

•Brush Out, Bath, Hand Blast & Hand Dry Finish •N...

more

Wheaten Terrier

•Brush Out, Bath, Hand Blast & Hand Dry Finish •N...

more

Australian Labradoodle

•Brush Out, Bath, Hand Blast & Hand Dry Finish •N...

more

Schnauzer Giant

•Brush Out, Bath, Hand Blast & Hand Dry Finish •N...

more

Border Collie

•Brush Out, Bath, Hand Blast & Hand Dry Finish •N...

more

Golden Retriever

•Brush Out, Bath, Hand Blast & Hand Dry Finish •N...

more

Standard Poodle

•Brush Out, Bath, Hand Blast & Hand Dry Finish •N...

more

Goldendoodle

•Brush Out, Bath, Hand Blast & Hand Dry Finish •N...

more

Portuguese Water Dog

•Brush Out, Bath, Hand Blast & Hand Dry Finish •N...

more

Labradoodle

•Brush Out, Bath, Hand Blast & Hand Dry Finish •N...

more

---
Venue Health and Safety Rules
Reviews
Reviews are no joke! Booksy values authentic reviews and only verifies them if we know the reviewer has visited this business.
Fantastic service! Prince George just loves his blow dries!...
Delighted with my dogs cut, did it exactly as I had asked. Staff are very friendly and considerate to my dog. Great service...
Always have used Laura for my wee Shitzu, Alfie, and now wee Elvis. Always a 5 star service from Laura and always very nice and kind! Wouldn't go anywhere else as I put my complete trust in Laura!! Love the aftershave on Elvis as he does 'get the b...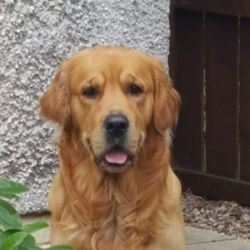 This is the second time my dog Otis has come here and again ! excellet service Laura and Jodie are so lovely and friendly ....
Amazing cut for the most nervous Labradoodle ever…thanks for all your patience Laura & Jodie, love Olly x...
Excellent service and a job well done as usual ....
Always a great job with my dogs Laura ❤️...
Lovely experience, Baxter is not a fan of being groomed however he looked beautiful once done and he behaved! Will definitely be back!...
Great cut, girls were lovely and very professional. 👍...
Always so amazing with my dog, he's super nervous going to the groomers but loves his time in #dog, always super happy afterwards!...
Excellent service as always, my dog was beautifully groomed and well looked after...
Would highly recommend, exceptionally friendly and professional staff. Absolutely love the groom on my fur baby (LhasaApso)...
Great job as always. Bailey loves coming for her groom and always comes out looking great and smelling amazing! 🥰...
Sonny looks and smells great!! Thank you x...
Beautiful job. Millie looks and smells lovely. Thank you x...
#dog is absolutely fantastic! Twice Coco has visited and both Laura and Arlene are amazing!! The compliments Coco gets after her groom is fab! The service, the friendliness and Coco being so settled and so beautifully groomed is 5 star!...
Snowy loves his visits to #Dog...