Metal-licious Aesthetic Beauty
Hallsford Bridge Ind Estate, Unit 4 METAL-LICIOUS, CM5 9RE, Ongar
Metal-licious Aesthetic Beauty
Hallsford Bridge Ind Estate, Unit 4 METAL-LICIOUS, CM5 9RE, Ongar
---
Popular Services

3 areas of B-TOX SPECIAL OFFER

Microblading brows yearly top up

( If its 18mths or more since you last appointment it will be charged at full price of £150)

2ml Dermal Filler £250 SPECIAL OFFER

---

***SPECIAL OFFERS***

3 areas of B-TOX SPECIAL OFFER

1ml Dermal Filler £130 SPECIAL OFFER !

2ml Dermal Filler £250 SPECIAL OFFER

3ml Dermal Filler £350 SPECIAL OFFER!

4ml Dermal Filler £450 SPECIAL OFFER!

RE-MEDUIM bioremodelling plus 2ml filler

Mesotherapy + Dermaplane-glowing skin SPECIAL

At Metal-licious we offer Skin Hydrating Mesotherapy treatment with hyaluronic acid. This is the same material...

show more

MesoRejuvenate and 2 ml Filler

At Metal-licious we offer Skin Hydrating Mesotherapy treatment with hyaluronic acid. This is the same material...

show more

FAT DISSOLVING 1 AREA SPECIAL OFFER!

Fat dissolving injections are ideal for reducing cellulite or for tackling hard to lose areas .like belly. inn...

show more

FAT DISSOLVING 2 AREAs SPECIAL OFFER!

FAT DISSOLVING 3 AREAs SPECIAL OFFER!

1 area of B-TOX anti wrinkle injections

2 areas of B-TOX anti wrinkle injections

---

NEW SERVICES

PROFHILO

Profhilo.is the holy grail of anti aging treatment it improves skin tone, radiance & increases firmness for he...

show more

Botox top up (2-3 wks max after initial appt)

---

Dermal Fillers

NOSE RESHAPING

Please note nose reshaping usually requires 2 sessions

dermal filler reversal (hyalaise) per ml

---

Mesotherapy

Dermaplaning and Mesotherapy Bespoke Facial

We will choose the combination cocktail for your specific skin needs ,puffy eyes? dryskin? sundamage? fine lin...

show more

MesoGlow/BBglow

A powerful cocktail of vitamins, antioxidants and hyaluronic acid is used to achieve a natural, healthy glow t...

show more

HA+Vits Meso - 4 sessions - 60mins each

4 sessions to be spaced out 2 weeks apart.

BBGLOW Mesotherapy facial with dermaplaning

Our meso therapy Bb glow facial will help hydrate your skin and help with fine lines and hyperpigmentation and...

show more

SKIN PATCH TEST -MUST BE DONE BEFORE 1ST PROCEDURE

PATCH TEST CAN BE DONE AT THE SHOP OR SENT OUT IN POST. JUST TEXT 07556 230019 WITH YOUR ADDRESS IF YOU CA...

show more

---

Semi Permanent Make-Up

Microblading (patch test is required )

1.20hr initial appointment with full consultation for microblading £150. A 6 week top up will be required to c...

show more

Microblading 6 week top up

Microblading brows yearly top up

( If its 18mths or more since you last appointment it will be charged at full price of £150)

Eyeliner tattoo includes top up

Lip tattoo

ANY TECHNIQUE. PRICE INCLUDES YOUR 6 WEEK TOP UP

---

Body Piercing

Piercing (helix/tongue/navel/dermal)

Piercing (tragus/conch/rook/daith/nostril)

Piercings 3 for £70

genitals and nipples not included

Piercings 6 for £120

genitals/nipples not included

---

Mole & Skin tags

MOVE REMOVAL ON BODY- SMALL /MED/LRG

---

Dermaplaning

Dermaplaning 30mims

Dermaplaning is a method of exfoliation that consists of using a 10 gauge scalpel to gently exfoliate off the ...

show more

---

Hair Extensions

Hair Extensions 1/2 head Indian Remy 18"

Hair Extensions Indian Remy Full Head 18"

Hair Extensions Consultation

Hair Extensions Half Head Brazilian Remy 18"

NANO HAIR EXTENSIONS- FULL HEAD 18"

Hair Extensions Brazilian Remy Full 18"

Hair Extensions Brazilian Remy Full 20"

Hair Extensions Mongolian Remy 1/2head 18"

Hair Extensions Mongolian Remy Full 20"

Hair Extensions(pretipped hair supplied by client)

Hair Extensions Full Head(hair supplied by client)

Hair Extensions Refit and Rebond (1/2 head)

Hair Extensions Rebond and Refit ( full head)

Hair Extensions Rebond and Refit (extra full head)

---
Venue Health and Safety Rules
Reviews
Reviews are no joke! Booksy values authentic reviews and only verifies them if we know the reviewer has visited this business.
Highly recommend. Professional, knowledgeable and friendly....
Ally is always welcoming and makes you feel relaxed from the start. Always very informative and reassuring for any worries you may have. Will definitely go back for other treatments....
Such a lovely salon and really friendly staff, booked in for my next appointment!...
Perfect perfect perfect...
Ive had both botox and tear trough fillers from Ally and am really happy with the results - really natural looking but lots of comments from people saying how well I look. Would definitely recommend...
Brilliant friendly gret service nad would recommend....
Ali is very thorough in her explanation of the treatments. A welcoming atmosphere which is reassuring. I had the derma planning and mesotherapy and am now awaiting the final result....
Clean and friendly place. A very relaxed and positive experience - highly recommended...
Lovely lady she made me feel calm and comfortable, loved the atmosphere and service was brilliant will definitely be going back for more treatments...
Amazing experience everytime I visit. Ally is just so lovely and helpful, her treatments are great, thanks Ally....
Professional and friendly service. Always feel at ease knowing your in safe hands....
Amazing once again xxx...
First class service as always, no hanging around, the salon is spotlessly clean (never been any different) and Ally remains the ultimate professional. All the correct processes in place to deal with the current situation. Was a bit nervous about my ...
Ally is amazing, she's so professional and friendly really made me feel at ease, the piercing is fantastic I'm so happy I would definitely recommend Ally's services and will be back for more piercings soon x...
Really pleased with a virtually painless experience. Hated my skin tags. They made me feel self conscious..finally found out about metal-licious via my wife! And as usual she was right. A very comfortable and clean shop and ally was very gentle . Bar...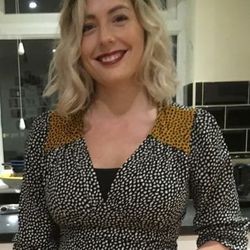 Thank you for opening early for me because of my hectic work schedule... super happy with my treatments the results speak from them selves and you are so resonably priced aswell .im hooked i will definitely recommend 👌 to all my friends...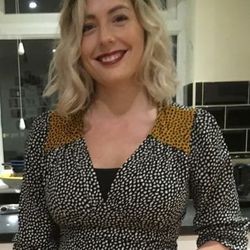 Yet again another fantastic installation of hair.. Ally was amazing and extremely patient with my post lockdown seriously outgrown hair extensions .hair quality is so good I've reinstalled 3 times now .. cannot thank you enough .Will be back for mo...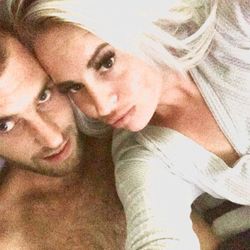 Had lip fillers 2 times from Ali an both ended up terrible she new she did wrong both times as she offered me my money back straight away but what I don't understand is y she did it the second time if she couldn't do it right the first time...
Very comfortable and friendly atmosphere . Love my treatment feel me again ....
Amazing! Will be booking in again!!...
Metal-licious Aesthetic Beauty