ENVY TRAINING LAS VEGAS
6223 Dean Martin Drive, Building E, Las Vegas, 89118
ENVY TRAINING LAS VEGAS
6223 Dean Martin Drive, Building E, Las Vegas, 89118
Services
---
Popular Services

Semi Private Weight Training - Teresa

Personalized workout focused on your specific goals in a structured weight training program designed for each ...

show more

Semi Private Prenatal Yoga - Jacky

Offered by Jacky Pagone, this personalized vinyasa flow is tailored to a client's specific needs. The practice...

show more

Semi Private Yin Yoga - Arielle

Offered by Arielle Trujillo, YIN sessions offer a practice that targets muscle fascia and connective tissue to...

show more

---

Other Services

Semi Private Weight Training - Teresa

Personalized workout focused on your specific goals in a structured weight training program designed for each ...

show more

Semi Private Prenatal Yoga - Jacky

Offered by Jacky Pagone, this personalized vinyasa flow is tailored to a client's specific needs. The practice...

show more

Semi Private Yin Yoga - Arielle

Offered by Arielle Trujillo, YIN sessions offer a practice that targets muscle fascia and connective tissue to...

show more

---
Venue Health and Safety Rules
Reviews
Reviews are no joke! Booksy values authentic reviews and only verifies them if we know the reviewer has visited this business.
Absolutely AMAZING! I have joined gyms in the past and ending up quitting after after 1 maybe 2 sessions but I have been coming once a week to ENVY Training for 2 months now! The environment is so welcoming. I was intimidated at first but the other c...
ENVY TRAINING LAS VEGAS
Jessica! You are such a joy to have and I'm happy you found me!! I love our time together and I'm proud of how much more endurance and strength you've gained in such a little time! We are going to do big things, can't wait to keep up the progress!!! Thank you for this review!!
There is no better way to invest in yourself than to train with Teresa and the EnvyTraining team. Teresa knows exactly how to push you and create results. Every workout I do there makes me feel stronger. The gym is impeccably clean, she plays the bes...
ENVY TRAINING LAS VEGAS
Elly thank you so much for this thorough and sincerely generous review. Thank you for also being a positive and bright person in the gym, and always saying YES to whatever I throw at you 😉😅! You're unwavering support and loyalty throughout the years has not gone unnoticed and I look forward to more years together.
FANTASTIC!!! I'll definitely be back!...
ENVY TRAINING LAS VEGAS
I'm looking forward to it Kasey!!!! Thank you for the review and excited to work with you and your beautiful smile and upbeat attitude! 😃
I had an awesome experience. I was nervous at first bur Teresa did a great job making me feel comfortable and explaining the exercises....
ENVY TRAINING LAS VEGAS
Thank you Chelsea, I am very excited to work with you, and thanks for giving it your all on the very first session!!! 🔥💪🏼💪🏼💪🏼💥💥💥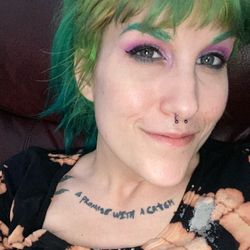 This was my second session and I honestly couldn't be happier. My butt was thoroughly kicked and I enjoyed every second of it. I feel energized after my session and am in a fantastic mood. I'm super excited to see where this journey with Envy and Ter...
ENVY TRAINING LAS VEGAS
Thank you for trusting me in the continuance of your fitness journey, Ashley!! Happy to have you!!
I had such an amazing time working out with Teresa! The vibe of the gym is fun and upbeat! Cant wait to go back!...
ENVY TRAINING LAS VEGAS
We look forward to you continuing to come back and train!! Thank you, Kimberly!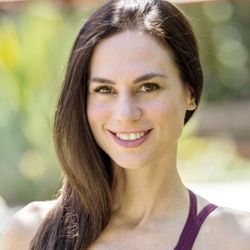 I had the best workout at Envy Training with Teresa. I loved the vibe! Great music, top-quality equipment, cool clean space, perfect location, and Teresa kicked my butt! :) I enjoyed the semi-private atmosphere and the circuit she gave me was awesom...
ENVY TRAINING LAS VEGAS
Always love having you, Renay! Thank you for you being so loyal and coming to visit. It's always so good to see you!!
Teresa is a great trainer. She has a genuine, energetic personality. I love that her workouts are always challenging and never repetitive or boring. I definitely struggle to walk out of the gym but feel so much better about myself after....
ENVY TRAINING LAS VEGAS
Thank you so much, Jhenna! Hard work definitely pays off!
Love this place and Teresa is awesome. I've always been very intimidated to go to the gym and I'll admit I would get mild anxiety about it. I don't feel that way going to Envy. I get in, Teresa helps me workout with my specific needs in mind and I ge...
ENVY TRAINING LAS VEGAS
Thank you, Cristina!! Envy is all about reaching individual clients...That's what we love. So happy you enjoy working out here!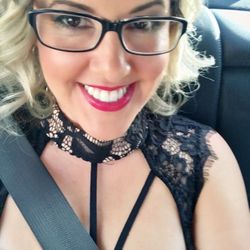 I've been going to Envy for about a month and I love it. Teresa is amazing. The gym is awesome and I feel great after each session. Sore but great. I had never worked out before this and Teresa has made me feel very comfortable and I really enjoy mak...
ENVY TRAINING LAS VEGAS
Thank you, Melissa!! Glad you feel great and most importantly comfortable!
Thank you! Amazing workout as always....
ENVY TRAINING LAS VEGAS
Always a pleasure having you, Gaby. Thank you!
Teresa is the best!!!! Great experience, high energy. Definitely booking again and again!!!...
ENVY TRAINING LAS VEGAS
Thank you, Charlie!! Love having you and seeing all of your hard work. Keep it up!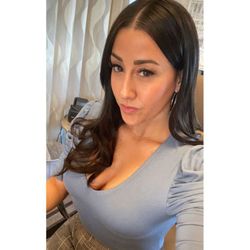 Teresa and Ashley are so awesome! I love my classes at Envy training. They are both very motivating trainers and I love the atmosphere. I've only been going for about a month but I feel more and more inspired at each session to keep going💪🏽...
ENVY TRAINING LAS VEGAS
Thank you Nicole! We enjoy having you, and are excited to reach your goals with you!
Great clean facility...
ENVY TRAINING LAS VEGAS
Thank you Genise! We are a safe, clean space for all and are happy to have you!
Loved, loved the class! Thank you for helping this newbie not to feel inferior!...
ENVY TRAINING LAS VEGAS
So glad to hear you enjoyed yoga! Thank you for your loyalty to training for so many years and for your review Heidi!
I can be very easily intimidated by the gym but Envy Training has such a positive atmosphere and everyone is just there to work on themselves with no judgement it's empowering ! The facility is spotless and the workouts are challenging and always cha...
ENVY TRAINING LAS VEGAS
Thank you Hailee! This is exactly what Envy Training is all about, and we appreciate your review and will continue to keep our gym positive and productive!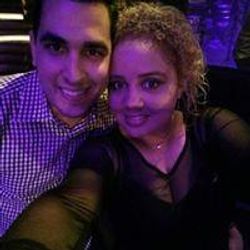 Thank you Envy Training! I feel healthier thanks to your daily dedication and looking forward to be better, feeling younger and alive every day!...
ENVY TRAINING LAS VEGAS
Thank you Aymara! So glad to be working with you, you truly are a hard worker and joy to have in sessions!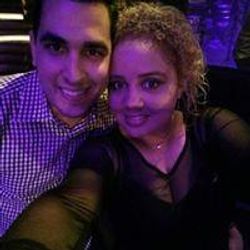 Great place! Teresa is very professional and she will motivate you until the end! Thank you Envy team!...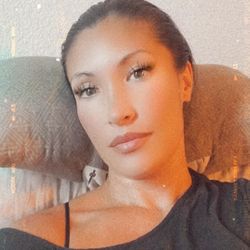 Had an amazing workout! Trainer had awesome energy and motivation. Super clean facility and fun music. Highly recommended! TM...
ENVY TRAINING LAS VEGAS
Thank you Tara, I am so excited to start working with you! And thanks for bringing great energy into the gym as well!!
I love her and her energy she is the best! So glad I met her 🤗...
ENVY TRAINING LAS VEGAS
Right back at you, Rikki! You're a pleasure to have! Thanks for working so hard every session!!