Orange nail studio
120 S Orange st, Orange, CA, 92866
Orange nail studio
120 S Orange st, Orange, CA, 92866
---
Popular Services

Natural Pedicure

Relax your mind and body by massage chair. This service includes: Start off with Milk bath and Sea Salt Soak, ...

show more

Gel Manicure

Nails prepped and manicured • Gel color application • choice of gel polish • Light massage

Studio Pedicure( Choice of Scrub/Callus)

Begin the treatment with Milk bath and Sea Salt Foot Soak, nails trim, reshape nails, buffing and cuticle deta...

show more

---

Pedicures

Natural Pedicure

Relax your mind and body by massage chair. This service includes: Start off with Milk bath and Sea Salt Soak, ...

show more

Studio Pedicure( Choice of Scrub/Callus)

Begin the treatment with Milk bath and Sea Salt Foot Soak, nails trim, reshape nails, buffing and cuticle deta...

show more

Lavender Pedicure

Lavender 's antiseptic and anti- fungal benefits help to reduce scarring and speeds healing. Lavender also boo...

show more

Green Tea Pedicure

Green Tea is used to reduce dryness in skin. It is known for quickly penetrating the epidemis and along with h...

show more

Orange Pedicure

Being an excellent source of Vitamin C, Orange can do wonders for your skin. It's help is restoring collagen i...

show more

Gel Pedicure

Natural Pedicure • Gel color polish

Polish Change

Nails trimmed and shaped • Lacquer polish application

---

Manicures

Natural Manicure

Nails manicured • Light massage • Lacquer polish

Gel Manicure

Nails prepped and manicured • Gel color application • choice of gel polish • Light massage

Gel Color Polish Change

Nails trimmed and reshaped • Gel color application

Gel Color Removal Only

Gel removal • Nails buffed • Strengthener polish

Polish Change

Nails trimmed and shaped • Lacquer polish application

---

SNS Dipping Powder

SNS Dipping ( Fullset without extension)

SNS dipping powders not only protect your real nails, but also create the most stunning and long lasting look....

show more

SNS Dipping( Ombre Fullset )

SNS Dipping ( Fullset with extension)

---

Acrylic Enhancements

Acrylic ( Refill with Gel Polish )

Acrylic refill application • Shorten and reshape • Gel Polish

Acrylic ( Fullset with Gel Polish )

Acrylic tip-extension application (up to medium length)• Gel Polish

Acrylic ( Fullset with Reg Polish )

Acrylic tip-extension application (up to medium length)• Lacquer polish

Acrylic ( Refill with Reg Polish )

Acrylic refill application • Shorten and reshape • Lacquer polish

Acrylic Gel Color Change

Gel color removal • Nails reshaped • Gel color application

---

Hard Gel Enhancements

Hard Gel Fullset with Regular Polish

Hard Gel extension application (up to medium length)• Lacquer Polish

Hard Gel Refill with Regular Polish

Hard gel refill application • Shorten and reshape • Lacquer Polish

Hard Gel Fullset with Gel Polish

Hard Gel extension application (up to medium length)• Gel color polish

Hard Gel Refill with Gel Polish

Hard gel refill application • Shorten and reshape • Gel color polish

---

Pink and White Enhancements

Pink&White Refill

Acrylic refill application • Shorten and reshape • Pink and white color powder• Gel top coat

Pink Refill

Acrylic refill application • Shorten and reshape • Pink color powder• Gel top coat

Pink& White Fullset

Acrylic tip-extension application (up to medium length) •Pink & white color powder• Gel top coat

---

Additional Services

Acrylic/SNS/Hard Gel Removal only

---
Venue Health and Safety Rules
Reviews
Reviews are no joke! Booksy values authentic reviews and only verifies them if we know the reviewer has visited this business.
Celine is awesome! Super sweet, great conversation & took her time with my mani & pedi! I will be back next time im in town!...
Beautiful job!...
Very friendly. Salon was cute, very clean. Celine did a beautiful job. I will be back...
Kind, clean and wonderful job on my SNS Nails and Orange Pedicure. Thanks so much!...
Seriously the best experience I've had in years getting my nails done! Celine was professional, friendly and very nice. And my toes and nails look exactly as I would expect once complete. Thank you!!...
Loc is great! Professional, kind, caring. Location is very clean and comfortable. Parking is messy on weekends but that is my ONLY complaint. The 4.9 stars on Google is well deserved!...
Great service and great experience, thank you!...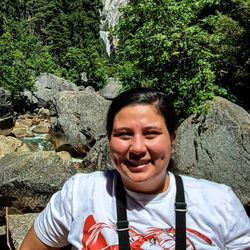 This place is awesome! Everyone is friendly, the quality of service is great! It's my new go to for nails! ❤️...
first time here, nails came out perfect. definitely will be coming back!...
Excellent nail salon! Dont waste your money elsewhere. This place was fabulous. You will not be disappointed. Stellar service, very clean salon. I would give this place 10 stars if i could!!...
I absolutely love my nails! The salon is extremely clean and the staff are friendly. Found my new salon....
Very friendly!! Did an amazing job in my nails and toes...
Wonderful job! Love this salon...
Love going to Loc and have been for 2 years. Great customer service. Has an amazing selection of colors as well....
Orange nail studio
Thank you for tour business!
Love her!!!! So amazing did a great job and didn't judge when I laughed through my whole pedicure!!...
Loc and celin are wonderful and make your visit relaxing and safe!...