Fernandez Physio
Location is based on day booked:Wed/Fri are in Rancho Cucamonga & Mon, Thurs, Sat are in Fullerton., Suite 190, Fullerton or Rancho Cucamonga, 92831
Fernandez Physio
Location is based on day booked:Wed/Fri are in Rancho Cucamonga & Mon, Thurs, Sat are in Fullerton., Suite 190, Fullerton or Rancho Cucamonga, 92831
---
Popular Services

Physio Realignment with Javier

Physio realignment are a mixture of energy work and trigger point therapy. With a philosophy focusing on findi...

show more

The Works

This option includes Phyiso Realignment, Bodywork & Bio Magnetism/Bio Genetics Treatment.

URGENT No Wait- IMMEDIATE Care Physio Realignment

Unexpected injuries and accidents happen, but getting an appointment and the ability to be seen and treated in...

show more

---

Other Services

Physio Realignment with Javier

Physio realignment are a mixture of energy work and trigger point therapy. With a philosophy focusing on findi...

show more

URGENT No Wait- IMMEDIATE Care Physio Realignment

Unexpected injuries and accidents happen, but getting an appointment and the ability to be seen and treated in...

show more

True Wealth in Wellness Workshop | 06.06.2021

Nothing is as dire as when you face health challenges. You will change everything in return to have your healt...

show more

---

Non Invasive Relief

Bio Magnetism Treatment

The Medical Biomagnetism or Biomagnetic Therapy is a technique that uses pairs of magnets positioned in differ...

show more

URGENT No Wait- IMMEDIATE care - BioMagnetism

Unexpected sever symptoms happen, but getting an appointment and the ability to be seen and treated in a timel...

show more

---

Physical and Non Invasive Combo Treatment

The Works

This option includes Phyiso Realignment, Bodywork & Bio Magnetism/Bio Genetics Treatment.

Physio Realignment Treatment with Patrick

Physio realignment are a mixture of energy work and trigger point therapy. With a philosophy focusing on findi...

show more

---
Reviews
Reviews are no joke! Booksy values authentic reviews and only verifies them if we know the reviewer has visited this business.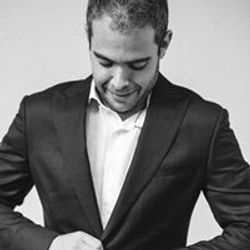 The best!...
100% recomendable . Todo muy profecional....
I couldnt twist and bend down or sit down for long periods of time. Today I can twist and sit with no pain...
Always leave feeling rejuvenated!...
Fue una buena experiencia con mucho alivio. Por seguro lo Recomendare a familia y amigos 👍🏻👍🏻...
Javier is amazing! Super knowledgeable and made me feel so comfortable. My body feels brand new!...
We've seen Javier twice for my daughter's dance related injuries, and both times he has completely healed her ailments. Would highly recommend him!...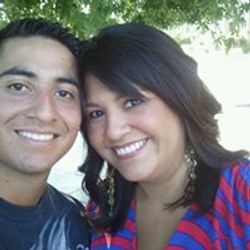 Amazing!! Did not realize how out of alignment I was. Thank you Javier!...
Javier is God Sent and a miracle worker. He always helps me recover from all my muscle tension, aches and pains and injuries. He is the person to go to if your experiencing physical pain and need a physiorealignment. The therapy he provides is a b...
Javier was great! My fiancé went in all messed up from different parts of her body and walked out like new. It wasn't just physical help but also emotional. I definitely recommend him!...
Great service, feeling light as a feather...
I took My 11 yr old daughter, who is a dancer. She has no current injuries. Just wanted to prevent any future injuries. He fixed what was needed and my daughter loved him. Now we have peace of mind. He gave us great holistic advise and was very profe...
Highly recommend! The value you get is great...
Came in with AC ligament shoulder injury and high hamstring tendinopathy. Javier worked on both and educated me on the treatment and recovery. He also realigned my body which has had years of abuse from sports. Thank you Javier will be back soon!...
Honestly , incredible!...
Great adjustment! Thanks Javier definitely will be coming back....
Loved everything about this experience. My daughter is a dancer, her body needed a lot of love and attention. I can't believe after just one session she is feeling so much better and pain free. Thank you so much. We will definitely be back....
This is my third time coming to Javier to get an adjustment & it is the best & he's the best! He knew exactly what and where was needed adjustment and how to help me with my pain. He was very factual and told me the things I needed in order to feel a...