ACTheBreeze. The Grooming Specialist
460 E 35th St., Chicago, 60616
ACTheBreeze. The Grooming Specialist
460 E 35th St., Chicago, 60616
---
Popular Services

Child's Haircut ( 1yr - 17yr ) 💇‍♂️

Premium Youth Haircut with Hairline Trim (Clippers Only)

Men's Premium Full Service Cut & Shave ✂️

Men's Premium Haircut & Beard Trim Hairline w/ Razor.

Men's Haircut ✂️

Men's Haircut with Percision Hairline , w/Razor. Prices can Change with ( Specialty Haircut ) * Mohawks * Afro...

show more

---

Other Services

House Calls / Mobile service 🏡🏙🚘🛫

Pressed for time , extremely busy schedule and can't get to the shop don't worry I can come to you full servic...

show more

THE GROOM FACTOR 💇‍♂️💇‍♀️💆‍♂️💆‍♀️😴🥇

This Bundle Deal is a Client's Favor , 3 Different Services all in one, A Thermal Scrub , Full-service Haircut...

show more

---

Coloring

Double Process Color🎨

Color only.... 2 application of color...... •Lifting the Hair color ( Blonde ) & Applying your choice of •Semi...

show more

Single Process Color for 🎨

Color only. This is 1 application..........Lifing the color ( Blonde ) or Applying ( Bigen i.e ) , brown to bl...

show more

Hair Frosting ( Highlights ) Clippers 🎨

Lightly coloring the tips of the hair.

---

Hair & Skin Care Services

Green Goddess Facial 💆🍀🌿🍃

The Green Goddess Facial is made with all natural Superfoods. Purifies & Nourishes for normal , dry and oily s...

show more

Alaskan Mask Facial w/ Exfoliating Cleanse 💧😴

Hydrate your skin with the Alaskan Aqan Mask, That starts with a Cleanse. Steam Cleansing Treatment with Dxfol...

show more

Relaxation Facial 💤💤

Why Exfoliate the skin? Dead cells and dirt build up on the skin and keep moisturizers from penetrating. Make ...

show more

Executive Beard Care Package 🧔

Beard Trimming & Razor w/ Advanced Beard Care that will make your Beard Glow with Manuka Honey & Citrus Wash w...

show more

Thermal Scalp Scrub Exfoliation 💆‍♂️💦

* Detoxifies the pores and scale * Reduces Hair Thinning * Control sebum build up. * Prevents Oily scalp. * St...

show more

---

Women's Services

THE BIG CHOP 💇‍♀️

The Big Chop..... An Exhilarating experience put together to help transition from a Long to Short style with C...

show more

Stella Rosa 🌹Black Facial 💆🏼‍♀️💤

Hydrate your skin with the Stella Rose Black Facial. That starts with a Bottle of Stella Rose. Steam Cleansing...

show more

Women's Premium Haircut 💆‍♀️💇‍♀️👑

Premium Haircut with a Cleansing Shampoo, your choice of Eyebrow Arch or Graphic Design, complimentary chair m...

show more

Women's Hair Cut 💇‍♀️

Premium Haircut ( Clipper Only ) 〰️〰️〰️〰️ Prices can Change with ( Specialty Haircut ) * Mohawks * Afro * Gumb...

show more

---

Men's Premium Services

NO CALL NO SHOW FEE❗️

Mandatory........NO CALL NO SHOW FEE ( 50% ) of your service. ON YOUR NEXT VISIT . I refuse to have my time w...

show more

Men's Inclusive Premium Cut ✂️

Men's Premium Haircut , Detoxifying Cleanse 💦, Facial Hair , Razor for Extra Detail!!......Add Hair Fibers or...

show more

Men's Premium Full Service Cut & Shave ✂️

Men's Premium Haircut & Beard Trim Hairline w/ Razor.

Men's Haircut ✂️

Men's Haircut with Percision Hairline , w/Razor. Prices can Change with ( Specialty Haircut ) * Mohawks * Afro...

show more

Hairline w/ Taper ,beard mustache,goatee or Shave

Taper sides near temples and back with Precision Hairline. Lining the beard or mustache/goatee .

---

The Youth

Child's Haircut ( 1yr - 17yr ) 💇‍♂️

Premium Youth Haircut with Hairline Trim (Clippers Only)

Child's Specialty Haircut

Mohawks, Burst Fades, South of France & Afro Shape Ups and with a small part.

Young Man's Specialty Haircutz

Mohawks, Burst Fades, South of France & Afro Shape Ups . Plus with a crazy design , the Price can go up all de...

show more

---

Premium Grooming Services 🌟

Steam Shave (Facial Hair w/ Steam Treatment)

Relax under our Professional Steam Machine. Soften and Hydrate your Skin while receiving a precise trim, Cut o...

show more

Deep Cleansing Massage Shampoo w/ Peppermint Tea

Invigorating scalp cleansing massage with peppermint. Scalp Manipulation with penetrating peppermint. Your sco...

show more

Intense Hot Towel Treatment w/ Eucalyptus 🎋

Temperature set perfectly for comfort and hot enough to open pores. Thermal activate hot towel Zephyr apply fo...

show more

Enhancement Hair Fibers Added to any Haircut

Enhance your hairline. Hair fibers give a Detailed High Definition (HD) look to your Premium Haircut Available...

show more

Razor Added to any Haircut or Bread Trim

Razor Work for More Detail Edges add this to any Haircut, Beard Trim, Goatee or Mustache

Designs

Freestyle work to Highlight and add Flavor to any Haircut . Clean parts with the razor edging, added color to ...

show more

---
Reviews
Reviews are no joke! Booksy values authentic reviews and only verifies them if we know the reviewer has visited this business.
Very professional, immaculate shop. He took his time and gave me exactly what I wanted. I will definitely be returning....
AC worked in a timely and professional manner....
Great 👍 He Is An Amazing Barber 💈...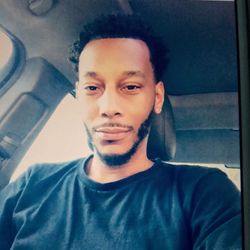 The best in the business...
Great barber and environment!...
Very professional, yet down to earth. I never leave his chair disappointed....
Anthony was precise with his skills. Great customer skills!...
Amazing and patient! Thank you!...
It was my first time going and it was a good experience. Definitely voming back...
AC the Breeze is a Great barber and very professional with with his clients....
Professional and talented grooming specialist....
Love AC's professionalism. Very knowledgeable and easy going barber! He cut my 8 year old biracial son's hair perfectly - a big boy cut! We love it! Check him out, you will not be disappointed! He has cut my hair and my oldest son hair while he was h...
Always professional. Cool dude. Great cut each time....
Excellent service and I'm so happy about my cut!...
My son's first haircut with AC was a job well done! Styled his hair pretty good, neat and clean and with hair....
ACTheBreeze. The Grooming Specialist