Zodiac Nails
5016 S Campbell Ave APT 1, First Floor, Chicago, 60632
Zodiac Nails
5016 S Campbell Ave APT 1, First Floor, Chicago, 60632
---
Popular Services

No-Chip Manicure

We remove dry dead cuticle, polish with gel, and hydrate with cuticle oil.

Extra Time For Design

Not sure what design you want? Add this to your appointment, to ensure enough time.

Short Builder Gel Overlay

---

Extra Time For Design

Extra Time For Design

Not sure what design you want? Add this to your appointment, to ensure enough time.

---

Acrylic

Acrylic Fullset w/ Gel Polish

2 Week Acrylic Fill-in w/ Gel Polish

3 Week Acrylic Fill-in w/ Gel Polish

4 Week Acrylic Fill-in w/ Gel Polish

Acrylic Overlay w/ Gel Polish

Acrylic Ombre Fullset

Colored acrylic can only be applied to a new set. Colored acrylic is used for set like baby boomer, french fad...

show more

Ombre Fill in

Select this service only if you already have an ombre set, and would like to a fill with the same colored powd...

show more

Acrylic Cut Down

If you wish to cut down the length please add this service.

ONLY Gel Color Change (on Acrylic)

Shape Change

If you would like to change your shape. EXAMPLE: ALMOND to STILETTO, SQUARE to COFFIN

Acrylic Removal(Current Clients)

Safely and carefully remove old acrylic. Acrylic must come off every 2-3 fills. Old acrylic must come off if n...

show more

Acrylic Removal (NOT MY WORK)

Pick this option if the nails were not by me, ex: nails from a different nail salon, nail tech etc.

---

Luminary Builder Gel Overlay Natural Nails

Short Builder Gel Overlay

2 Week Builder Gel Fill-in

3 Week Builder Gel Fill-in

4 Week Builder Gel Fill-in

Medium Length Builder Gel Overlay

Only for natural nails that are of a medium length. I do not do LONG builder gel overlays.

---

APRÉS GELX

Medium Square/Stiletto/Coffin Gelx

Long Coffin/Stiletto Gelx

---

No-Chip Manicure Natural Nails

No-Chip Manicure

We remove dry dead cuticle, polish with gel, and hydrate with cuticle oil.

No-Chip CBD Manicure

We remove any dead loose cuticle, apply gel color of your choice. Then massage on hydrating CBD cream to the h...

show more

No-Chip Removal(Not My Work)

Click this option if no chip was done at another nail salon/nail tech.

No-Chip Removal(MY WORK)

Only free if your no chip mani was done at this nail studio. If it was not, there will be a $5 fee.

---

Embellishments

Crystal Pixie

Small to Medium Length per nail $5 Long Length per nail $10 Extra Long Length per nail $12

---

$2/ Nail

Chrome

Chrome powder or Chrome liquid effect

Spider Gel

Used to create lines in a spontaneous pattern

Foil

various colors gold, holographic, purple, blue, green, silver

Flower Gel

colors available:blue, mint, green, yellow, pink,

Stamping Art

different designs available such as Geometric patterns Animal prints Fall: Leaves Halloween, skulls, skeletons...

show more

Sugar Effect

raw glitter, a texture feel

---

Flat Fee Designs

Stain-Resistant Matte Top Coat

Light Elegance Glitter Gel

---

Pedicure

Basic Pedicure

We remove old polish, dead cuticle, cut and shape the nails. We then exfoliate with a pumice bar. We hydrate y...

show more

Footlogix Pedicure

Footlogix is a brand that specializes their products for dry cracked feet. Where Medi meets Pedi is their slog...

show more

CBD Pedicure

Are your feet aching and sore? Then this is the pedicure for you! Cuticles are trimmed, nails are cut and shap...

show more

Lavender + Mint Spa Pedicure

Do you need extra hydration? This is the pedicure for you! Cuticles are trimmed, nails are cut and shaped. Fee...

show more

No-Chip Removal (MY WORK)

No-Chip Removal Toes (NOT MY WORK)

No-Chip Pedicure

We remove old polish, dead cuticle, cut and shape the nails. We then exfoliate with a pumice bar. We hydrate y...

show more

Footlogix No- Chip Pedicure

Footlogix is a brand that specializes their products for dry cracked feet. Where Medi meets Pedi is their slog...

show more

No-Chip CBD Pedicure

Do you have sore and aching fee? Then this is the pedicure for you! Cuticles are trimmed, nails are cut and sh...

show more

No-Chip Lavender + Mint Spa Pedicure

Do you need extra hydration? This is the pedicure for you! Cuticles are trimmed, nails are cut and shaped. Fee...

show more

---
Venue Health and Safety Rules
Reviews
Reviews are no joke! Booksy values authentic reviews and only verifies them if we know the reviewer has visited this business.
The best! LOVE MY NAILS!...
I love my nails thank you...
Love my nails. The space is comforting and Maribel is very sweet and a good conversationalist. Will be going back!...
Love my nails! i will definitely be returning!...
My experience was great. A very relaxing environment and my nails came out soooo beautiful. I highly recommend....
This was my first time booking with Maribel. She was very professional and had great conversation. She took her time and helped me choose a design out of the few I saved. She then put her own twist on the design. My nails look great, and I will defin...
She's the best and talented! Her work is amazing and always takes her time to make it perfect! :)...
Love love them my nails😍 Maribel is great, she makes me comfortable! Definitely will go again for sure 🙂...
I love my nails, mirabel is so kind, did such a good job and she was so quick. Jack, her pup was such a handsome gentleman too! I will be returning for sure....
Maribel is great. She makes you comfortable and does an exceptional job on my nails....
Maribel was super kind, creative and professional. I will absolutely be recommending her and returning. She not only made my nails look fantastic she gave such amazing treatment. I've never had a nail artist so attentive to detail. If you want your n...
Maribel does a fantastic job! At every visit she is so welcoming and accommodating. I always do a Builder Gel service with her and love the results everytime!...
She always meets my expectations definitely recommend her...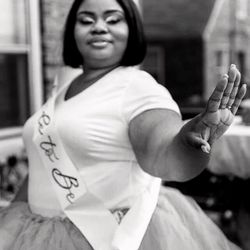 Love it! Love the atmosphere I felt comfortable will become an regular client...
First time here and i love my nails!!...
Amazing service!! Absolutely love my nails!!! So happy to have found Maribel!!...
This was my first time at zodiac nails but it will not be my last. I absolutely love my nails....