Blessing n Disguise
118 East Garfield, Chicago, 60615
Blessing n Disguise
118 East Garfield, Chicago, 60615
---
Popular Services

Bob/Blunt Cut Special w/1b 10" ONLY

(Shampoo & 1b 10" Hair included) Quick Weave Only

more

Retwist w/ style

Shampoo, Retwist and Style

more

Closure Sewins

(Must provide your own hair) Bleaching and Pluckin...

more

---

Other Services

Custom Frontal Wig

Must get a consultation/Head Measurements. Hand ma...

more

Custom Closure Wigs

Must get a consultation/Head Measurements. Hand ma...

more

Frontal wig installation

(Must provide the frontal wig) Installation includ...

more

Frontal maintenance

Cleaning the frontal and also shampooing the hair ...

more

Closure Wig Installation

(Must provide the closure wig) Installation includ...

more

Closure Wig Reapply

Shampoo wig, braid down n apply wig

more

Closure Sewins

(Must provide your own hair) Bleaching and Pluckin...

more

Basic/Full Sewins

(Must provide own hair) Shampoo, End Clip and brai...

more

Bob Sewins

(Must provide own hair) Shampoo and braid down inc...

more

Sewin Maintenaince

Shampoo on Sewin installed, tighten up and flat ir...

more

Sewin Take Down

Remove sewin, braid take down and comb out

more

Hannah "Handcurled" Ponytail

(Must bring own hair) Shampoo and Silk Press inclu...

more

Fishtail Ponytail

(Must provide own hair) Shampoo and Silk Press inc...

more

Half up & Down ponytail

(Must provide own hair 2packs/bundles) Shampoo inc...

more

Swoop Ponytail

(Must provide own hair) shampoo included, 2packs o...

more

Middle Part Ponytail

(Must provide own hair) includes Shampoo

more

Frontal Glue Ins

(Must provide own hair) Shampoo and braid down inc...

more

Closure Quick Weave

(Must provide own hair) Shampoo and braid down inc...

more

Bob/Blunt Cut Special w/1b 10" ONLY

(Shampoo & 1b 10" Hair included) Quick Weave Only

more

Quick Weave w/Swoop bang & Flip End

Shampoo and braid down included, must supply own h...

more

Quick Weave

(Must provide own hair) Shampoo included braid dow...

more

Quick Weave w/ Curls

(Must Provide Own Hair) Shampoo Included 2pks of h...

more

Quick Weave w/ Crimps

(Must provide own hair) Shampoo included 2pks of h...

more

Bobs/ Blunt Cuts

(Must provide own hair) Shampoo Included, 2pks of ...

more

Choppy Bob

(Must provide own hair) Shampoo Included 2pks of h...

more

Curly Bobs

(Must provide own hair) Shampoo Included 2pks of h...

more

Crimp Blunt Cuts

(Must Provide own hair) Shampoo Included 2pks of h...

more

Coils/Comb Twist

Price is for small fro, size will be medium. Shamp...

more

Coils/Comb Twist

Price for mid length, size will be medium. Shampoo...

more

Coils/ Comb Twist

Small starter locs, shampoo included

more

Retwist Only

Shampoo and Retwist Only

more

Retwist w/ style

Shampoo, Retwist and Style

more

2 Strand Twist(Short locs)

Shampoo and 2strand on short locs

more

2Strand Twist(Mid-Length)

Shampoo and 2strand on locs to the shoulders

more

2Strand(Long Locs)

For locs pass your shoulders........ Shampoo and 2...

more

Ropes

Shampoo and retwist included, multiple twist conne...

more

Detox on Locs

Removing of extra residue

more

End clip

Must come shampoo and blow dried...... this is end...

more

Shampoo/Blow Dry/End Clip

Flat iron is NOT included

more

Natural Hair Silk Press

Shampoo and Deep Conditioner included.......

more

Wash-n-Set(Relaxed Hair)

Shampoo only and flat iron

more

Relaxer

Relaxer, Shampoo, Deep Conditioning and flat iron

more

Curls

Addon to Wigs and Sewins

more

Crimps

Addon to Wigs and Sewins

more

Sewin Special 16/18/20

3 bundles(16/18/20) of Straight Brazilian top grad...

more

Sewin Closure Special 16/16/18/20

16" Closure & 3 bundles(16/18/20) of Straight Braz...

more

Sewin Special 20/22/24

3 bundles(20/22/24) of Straight Brazilian top grad...

more

Sewin Closure Special 20/20/22/24

20" Closure & 3 bundles(20/22/24) of Straight Braz...

more

Closure Sewin Maintenance

---
Venue Health and Safety Rules
Reviews
Reviews are no joke! Booksy values authentic reviews and only verifies them if we know the reviewer has visited this business.
I've been to her twice & I loved my hair both times ! Will definitely be coming back...
She did sooo good and she work fast...
This was my second time going to her. My experience both times were great. I be kinda of nervous going to new stylist because I don't know what the vibe is going to be like. Here I felted welcomed as soon as I walked in and my hair turned out Bomb!...
I love her! She is very professional and make sure that you are comfortable. She uses the best of the best. Once you come you will NEVER let anyone else do your hair AGAIN!!...
My hair turned out beautiful, I received tons of compliments, only issue was she arrived 45 minutes late and I'm a stickler on time....
Love her work. She's the Best...
She sooo beasty n fast service❤️...
Ms. Sherry is VERY professional & prompt. She ALWAYS have my hair looking great. I highly recommend her....
It was great like always thanks a lot...
Very good job very professional definitely will be coming back...
Fast. Prompt and Professional...
Best I looked amazing very time efficient and polite...
Sheree Always Get Me Together. Always Good Energy I Love Herrr ❤️...
Very professional and she is extremely nice 🤗...
I love my hair she did a great job so many complements😘...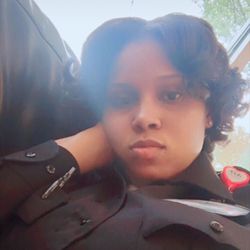 LOVE MY HAIR🥰🥰Not Only Was She VERY Professional, she is sooooo sweet and very down too earth!!! I asked her soooo many question about my hair and she told me what to do and what not too do!!! I'm VERY pleased with my service HAIR IS THE 💣...
She raw Fr! I done had 3 wigs made so far from people that claim they know what they was doing! Wasn't satisfied 😑 she made me smile...