LOGAN HAIR STUDIO
3240 Washington Road, Canonsburg, 15317
LOGAN HAIR STUDIO
3240 Washington Road, Canonsburg, 15317
---
Popular Services

Color Maintenance & Style

Everything! Full touch up on foil work, base color and/ or lowlight and smudge. Not necessary for most clients...

show more

Partial Foil (Hairline + Face Frame Only) & Style

Base Touch Up (Root Touch Up Only) & Style

For touch up on regrowth (roots) and / or touchup on greys only. Not for highlights.

---

Other Services

Color Maintenance & Style

Everything! Full touch up on foil work, base color and/ or lowlight and smudge. Not necessary for most clients...

show more

Partial Foil (Hairline + Face Frame Only) & Style

Base Touch Up (Root Touch Up Only) & Style

For touch up on regrowth (roots) and / or touchup on greys only. Not for highlights.

Color Correction

Making a drastic change from blonde to brown or blonde to brown

Keratin Smoothing Treatment

-Reduces frizz and curl up to 95% -Improves hair texture and condition -Add suppleness and shine -Replace dam...

show more

Hair Extension Consultation

Tape-In Extensions: Move Up

Tape ins are removed and moved up with new tape.

Tape-In Extensions: Removal

---

Lashes and Brows

Brow Lamination

Reshapes brows and tames unruly hairs- creating fuller looking, neatly styled brows. Can help lift an arch, fi...

show more

Brow Lamination & Tint

Reshapes brows and tames unruly brow hairs. Tints brows darker. Includes brow wax/shape. Lasts 4-8 weeks.

Henna Brow

Henna tint + wax. Henna tint lasts up to two weeks on skin and six weeks on hair. Gives a make-up look, fills ...

show more

Lash Lift & Tint

Have nice lashes but they're stick straight, and can't see them? Try this service! Curls and darkens natural l...

show more

Lash Lift

Lifts and curls natural lashes. Lasts 6-10 weeks

Lash Extension Consultation

Please book this before coming in for a full set. If having removal, consultation can be done during that time...

show more

Classic Full Set Lash Extensions

*As of 5/1 must book consultation first for appointment to be accepted. classic lashes (1:1) full set

Hybrid Full Set Lash Extensions

*As of 5/1 must book consultation first for appointment to be accepted. Mixture of classic lashes (1:1) and h...

show more

Hybrid Lash Fill

For established clients only. 1-3 week fill. Old, grown out lashes are removed and new extensions are put on t...

show more

Classic Lash Fill

For established clients only. 1-2.5 week fill. Old, grown out extensions are removed and new lashes put on to ...

show more

Classic Lash Fill -extended

For established clients only. recommend for those going over the 2 week mark with classic lashes, or needing m...

show more

Lash Extension Removal

Removal cream is used to gently remove extensions without damage

---

Skincare

Introductory Hydro-Facial Special

*First time Special* Hydrofacial technology is used to treat a variety of skin concerns while infusing high gr...

show more

Intro. Hydro-Facial & Dermaplane Special

*First time only special* All the Hydro-facial benefits with added Dermaplane treatment. Cannot receive if you...

show more

Hydro-Facial

Hydrofacial technology is used to treat a variety of skin concerns while infusing high grade serums into the s...

show more

Hydro-Facial & Dermaplane

All the hydro-facial benefits with added Dermaplane treatment. Cannot receive if you have active acne.

Special: Lash Lift and Tint & Dermaplane

Dermaplane Facial

*cannot receive if you have active acne. Exfoliating treatment facial with added benefit of removing vellus h...

show more

Express Dermaplane

*cannot receive if you have active acne. Express exfoliating treatment. Includes moisturizing mask & finishi...

show more

Anti-Acne Treatment Facial

Treatments for those suffering from acne, blackheads and breakouts. Includes ultrasonic cleanse, sulfur treatm...

show more

Microdermabrasion Facial

Exfoliating treatment using diamond tipped wand and light suction to buff and sweep away dead skin cells. Incl...

show more

DMK Revision: Level 1

Restore your skins health. One of kind, award winning enzyme therapy. Recommend for those whose main goals ar...

show more

DMK Revision: Level 2

Same benefits of revision 1, but includes muscle banding enzyme therapy. This treatment is best for loss of fi...

show more

Glow & Go

Dermaplane or Microdermabrasion + Peel. Increases peel penetration for better results, faster.

Chemical Peel

*Esthetic grade peels- no Samantha Jones scene here. Peels treat: hyperpigmentation (dark marks), uneven tone...

show more

Microcurrent Facelift

Microcurrent tones facial muscles. Giving a lifted appearance. Perfect for an event. Includes ultrasonic clea...

show more

LED add-on

Add on to skin service. Blue LED helps heal acne , red LED help soothe skin and promote collagen production.

Microcurrent Add-on

Add on to any skin service except peels. Provides lifting and toning to face

---
Venue Health and Safety Rules
Reviews
Reviews are no joke! Booksy values authentic reviews and only verifies them if we know the reviewer has visited this business.
loved it! 11/10 experience...
Gabby is a true professional and knows her stuff! She performed lash extension services customized to my eye shape and educated me on how to properly care for my lashes. I can't wait to return to gabby for more services!...
Zach is amazingly talented and such a perfectionist! I am so happy with my hair every time!...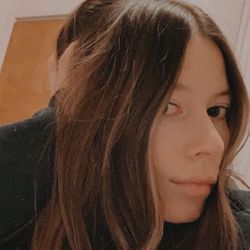 10/10!! Zach gave me the exact color I was wanting and was super knowledgeable on what would look good on me....
The shop is gorgeous, the girls were so nice, and Gabby did a fantastic job! She did a great job explaining the process of lamination and tint for my brows and I was super happy with the outcome. Will definitely be going back. :)...
Gabby is the absolute best! Getting regular peels with her has given me the best skin I've ever had. Her knowledge is abundant and she is the sweetest person. I cannot recommend her enough!...
The anti-acne facial with Gabby was incredible!! She explained everything and was so knowledgeable!!...
Beautiful salon & friendly service. Gabby was sweet, thorough in explaining things & super knowledgeable on skincare. I'll definitely be back! 😊...
My hair is the best it's ever looked! Love it...
Everything was perfect! I absolutely loved it here and the whole studio just had such a great atmosphere! Definitely the best!...
LOVE my lashes. Gabby is so professional and informative every step of the way! ⭐️⭐️⭐️⭐️⭐️...
Gabby is wonderful and so knowledgeable. She did an amazing job on my lashes and eyebrows....
everything was so amazing !!! ✨...
Wouldn't trust anywhere else with my hair! They are all incredible at what they do....
Such a welcoming environment, Gabby's personality and professionalism is top notch! Wonderful experience for a facial....
Completely obsessed! Cindy knew exactly what she was doing and gave exactly what I wanted. I couldn't be happier with her services!...
Gabby was so sweet and informative. She explained each step and was careful to make sure nothing irritated my skin. My skin is smooth and glowy after my first dermaplane and I'm obsessed. Would definitely recommend!...
Went to Gabby for the first time for a much overdue brow wax and tint. Brows look amazing and she was so sweet! Will definitely be going back....