Styles By Jeffrey
N Clark St, 4800, Chicago, 60640
Styles By Jeffrey
N Clark St, 4800, Chicago, 60640
---
Popular Services

Men's Haircut

A customized haircut designed by your stylist to fit your individual style and preferences.

Men's Bi-Weekly Haircut

This service is for the guys who like to get haircuts every two weeks and is discounted for bi-weekly haircuts...

show more

Women's Haircut & Blow-Dry

A customized haircut designed by your stylist to fit your individual style and preferences, includes professio...

show more

---

Men's Hair Grooming Services

Men's Haircut

A customized haircut designed by your stylist to fit your individual style and preferences.

Men's Weekly Haircut

This service is for the guys who like to get weekly haircuts and is discounted for weekly visits. Must maintai...

show more

Men's Bi-Weekly Haircut

This service is for the guys who like to get haircuts every two weeks and is discounted for bi-weekly haircuts...

show more

Beard Shaping

This service is for guys with amazing beards they need to taper or shape up.

Beard Lining

This is a cleanup of your beard lining. Clean up under the neck and cheeks.

Neck Clean-up

This service is for the guy looking to get cleaned up in between haircuts. This includes cleaning up around th...

show more

Brazilian Blowout for Men

---

Women's Beauty Services

Women's Haircut & Blow-Dry

A customized haircut designed by your stylist to fit your individual style and preferences, includes professio...

show more

Women's Haircut and Blowdry for Longer and Thicker

Female Bang Trim

Bang Trim for those who just need to trim the bangs.

Hydrating Conditioning treatment with Haircut

Save time and Treat your hair! November we are offering a Deep conditioning treatment while we cut your hair. ...

show more

Women's Styling With Flat-Curling Iron

Special Occasions/Up-Dos

ATTN: First Time/ New Clients We are trying to build our other stylists clientele and bookings. We ask that w...

show more

Extensions - Consultation

Extensions are positioned close to the scalp by weaving, braiding, or bonding, and may consist of real or synt...

show more

Extensions - Implementation

Extensions are positioned close to the scalp by weaving, braiding, or bonding, and may consist of real or synt...

show more

---

Children and Seniors

Child's Haircut

A customized children's haircut designed by your stylist to fit your individual style and preferences. Service...

show more

---

Foil Highlights

Partial Highlight and Toner

Color is applied using a minimum number of foils to achieve highlights in desired locations.

Full Highlight and Toner

A highlight creates a contrast and brightening effect throughout hair.

---

Balayage

Full Balayage Highlight and Toner

Partial Balayage Highlight and Toner

---

Hair Color and Other

All Over Color, Haircut and Blowdry

Booking this service: This option is for an all over color root to ends with haircut and blowdry style.

Color and Blowout

This service is for all over color one color. If you are looking to book highlights, etc please call to schedu...

show more

Additional Color Charge

stylists use this to cover salon cost of color used additionally

---

Treatments

Brazilian Split-End Treatment

Brazilian Blowout

Brazilian Blowout improves the condition of the hair by creating a protective protein layer around the hair sh...

show more

Brazilian Express Blowout

Conditioning Treatment

A formula that is designed to restore proteins and moisture in the hair. The service does not include the blow...

show more

---

Waxing

Waxing - Brow Maintenance

Waxing Different parts of the face.

Nose Waxing

Hard wax is applied to remove hair from the interior of the nostril. Minimal dis-comfort compared to tweezing.

Ear Waxing Hair Removal

hair removal from earlobes and knob.

Waxing - Lip and Chin

Waxing Different parts of the face.

Waxing - Chest

Waxing Different parts of the Body.

Waxing - Back

Waxing Different parts of the Body.

---

Men's Body Grooming

Whole Body Trimming

Included in this service is body hair trimming to remove or shorten hair with blending to give a more natural ...

show more

Body Hair Trimming for Chest

Included in this service is body hair trimming to remove or shorten hair with blending to give a more natural ...

show more

Body Hair Trimming for Back

Included in this service is body hair trimming to remove or shorten hair with blending to give a more natural ...

show more

Back and Chest Trimming

Included in this service is body hair trimming to remove or shorten hair with blending to give a more natural ...

show more

Shaving Chest

Included in this service is shaving cream and razor hair removal for those who are sensitive to waxing service...

show more

Shaving Back

Included in this service is shaving cream and razor hair removal for those who are sensitive to waxing service...

show more

---

Makeup

False Eyelash Strip Application

Applying false lashes by the strip.

---
Reviews
Reviews are no joke! Booksy values authentic reviews and only verifies them if we know the reviewer has visited this business.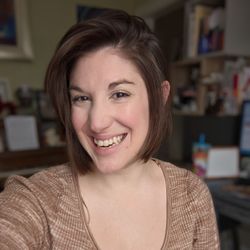 Absolutely love Jeffrey. Always a joy to see, and always executes exactly what I want. He's really skilled and quick- I have very full, fine hair that's bever been colored, and he gives me incredible volume and style that grows out beautifully. Hes a...
I have been getting haircuts from Jeffrey for many years. He is always reliable and among the best hairstylists I have ever had....
Very nice, did exactly what I asked of him!! Love my cut!...
Always very happy with his service!...
Jeffrey did a great job and took the time to consult me on how to style my hair....
Always thorough and reliable!...
I love Jeffrey! Moved to Chicago last fall and looked high and low for a new hair stylist. After reading reviews and looking at portfolios, Jeffery is the one who caught my eye. I've seen him twice now and don't plan on ever going anywhere else. Jef...
I had a great experience - Jeffery was patient and easy to work with - I'll definitely be returning!...
Very professional. 2nd time cutting my hair. I love this place....
Jeffrey always does a first class job, he's detailed and cares about his clients and how they look!...
I had a good time and had good, effortless conversation. I felt comfortable asking for something specific. I will be coming back....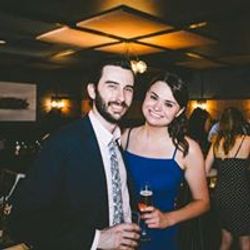 Always such a great experience!! Jeffrey always understand exactly what I want...
Always doing a great job!...
Very professional and would recommend to anyone that would need to get a haircut from Jeffrey....
Jeff is excellent at what he does; he did everything I asked him to do and did it well. Good conversation and comfortable environment. Would definitely recommend him and will be going back to him soon!...
Very knowledgeable and ready to talk through any questions especially when exploring new hairstyles!...
Excellent service, super knowledgable, clean & efficient, would highly recommend for anyone looking for a fantastic haircut...