First Class Kings Men's Grooming Studio
15150 Nacogdoches Rd., 130, San Antonio, 78247
First Class Kings Men's Grooming Studio
15150 Nacogdoches Rd., 130, San Antonio, 78247
---
Popular Services

King Class Cut

Personal Consultation, Haircut under "2 Complimentary: Water, Soda, or Beer

The Young Prince Cut

Personal Consultation, Haircut, (Ages 17 and Under) (Kids 14-17) with hair over "2 will pay a regular price ha...

show more

Beard Trim w/ Enhancement

Beard Shape w/ Razor Shave Gel *COLOR ENHANCEMENT OPTIONAL* COMPLIMENTARY: WATER OR SODA

---

Premium Services

Early Bird(Before Opening Hours)After HRS til 9PM

For A Relaxing Treat, Try Our Premium Services. Developed As An Ultimate Indulgence, Sit Back Relax and Enjoy ...

show more

---

Scotch Porter Signature Hair Care & Face Products

World Class Grooming Hot Towel & Shave (King)

Personal Consultation, Any Haircut, Styling, Energizing Shampoo & Conditioning Hot Towel Steam Beard Wash usin...

show more

Dapper Grooming Hot Towel & Shave (KEEN)

Personal Consultation, SIGNATURE Haircut, Styling, Energizing Shampoo & Conditioning, Hot Towel Beard steam Wa...

show more

Dapper Grooming Hot Towel & Shave (BISHOP)

Personal Consultation,SIGNATURE Haircut, Styling, Energizing Shampoo & Conditioning Hot Towel Goatee Beard was...

show more

Dapper Grooming Hot Towel & Shave (KNIGHT)

Personal Consultation, Haircut Styling, Energizing Shampoo & Conditioning Hot Towel Beard wash using our Scotc...

show more

Dapper Grooming Hot Towel & Shave (ROOK)

Personal Consultation, Haircut, Styling, Energizing Shampoo & Conditioning Hot Towel Goatee Beard Wash using o...

show more

---

Haircut

The Young Prince Cut

Personal Consultation, Haircut, (Ages 17 and Under) (Kids 14-17) with hair over "2 will pay a regular price ha...

show more

King Class Cut

Personal Consultation, Haircut under "2 Complimentary: Water, Soda, or Beer

Assertive King Signature Cut (Speciality)

Personal Consultation, All Modern Cuts/ Afro Styles over "2, Styling, Energizing Shampoo & Conditioning. Compl...

show more

---

Melanin Queen Natural Cut

Melanin Queen

Personal Consultation, Signature Haircut over "2, Styling, Energizing Shampoo & Conditioning *COLOR EMHANCEMEN...

show more

Halle Berry Natural Cut

Personal Consultation, Haircut sides & Back Taper, with a nice sharp line and Style. *COMPLIMENTARY : WATER OR...

show more

---

Premium Shaves

Gentleman's Facial Shave

Experience our luxurious Gentleman's Facial Shave. Starting with a warm Pre-Shave essential oil, hot towel, an...

show more

---

Beard Shave

Moustache Trim

Clipper Trim w/ Razor Shave Gel COMPLIMENTARY : WATER OR SODA

Beard Line

No Trim w/ Razor Shave Gel

Beard Trim w/ Enhancement

Beard Shape w/ Razor Shave Gel *COLOR ENHANCEMENT OPTIONAL* COMPLIMENTARY: WATER OR SODA

---

Additional Services

Signature Gentleman Facial

Personal Consultation. This soothing service starts with our Steam Facial Wash to exfoliate and cleanse your s...

show more

Razor

add razor to any service to define detail to your haircut

Wax service

Ouch! Remove hair last up to 3 weeks Ears, nose, Eyebrow hair removal

Color Enhancement

add enhancement to define your haircut

Energizing Shampoo & Conditioning

Look and feel refresh after a energizing shampoo and conditioning with our Scotch Porter and Design essential ...

show more

---
Venue Health and Safety Rules
Reviews
Reviews are no joke! Booksy values authentic reviews and only verifies them if we know the reviewer has visited this business.
Master barber. A true professional!...
Love the shop atmosphere. Great barber. Prompt service. 5/5...
Very relaxing and professional atmosphere. Service was a 5 star...
Friendly atmosphere and great service....
Tonya was very patient and kind....
I have had a bad experience with a barber cutting my hair in the past. I showed Tanya the picture ,explained to her my concerns and she nailed it. Tanya is very patient and takes her time, the shop follows COVID precautions ,clean and relaxing atmos...
Latanya is very professional and knowledgeable. I am very pleased with my haircut. I will return to allow Latanya to do her magic....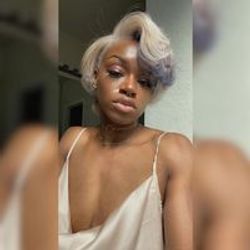 Ms.Tanya was so welcoming and pleasant. She did a great job on my cut!...
Tanya. Ms. Sheila can I come at 11 or 1130 on Friday to get a little off the top cut. Thanks 😊...
The covid precautions were in place perfectly! Everyone was friendly from the beginning to the end of service. The shop was squeaky clean and had a relaxed atmosphere....
Barbers personality created a very relaxing experience. Shop is clean and super professional!...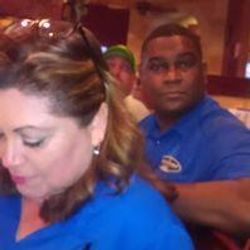 Outstanding customer service i really injoy her conversations...
Consistent excellence!...
Since I've started going to First Class Kings I've been nothing short of impressed with everything, you're checked at the door and everyone is people friendly and the barbers are by far some of the the best....
A. Obey. I was totally pleased with the appearance, cleanliness, and comfort of the Shop. The Professionalism of My Barber (Tonya) was relaxing and refreshing, and Her attention to details was surprising. She listened to my request and accomplished m...
The service was amazing and my son's cut was sharp and clean. I found my new barber and shop after 2.5 yrs of searching....
Covid-19 nor Coronavirus has stopped the service to her fellow 👑...
Love the atmosphere and Ms. Tanya is a nice lady and a amazing barber and thank her for her service!!!...
First Class Kings Men's Grooming Studio