Chyna Styles
5183 Winchester Rd., Memphis, 38118
Chyna Styles
5183 Winchester Rd., Memphis, 38118
---
Popular Services

Silk Press includes Shampoo/Condition/blow dry

Medium Box Braids 18" length (kids)

---

Other Services

Shampoo, Condition, Blowdry

Silk Press includes Shampoo/Condition/blow dry

Silk press/ base color retouch

Silk press/ permanent color

Half up/half down Quick weave

Large Knotless 18" length

Please bring 5 packs of EZ pre stretched 3X Ruma (Xpressions hair) braid hair to appointment

Large knotless Waist 24' length

Please bring 5 packs of EZ pre stretched 3X Ruma (Xpressions hair) braid hair to appointment

Large knotless Butt 30" Length

Please bring 5 packs of EZ pre stretched 3X Ruma (Xpressions hair) braid hair to appointment

Large Goddess Knotless 18" length

Please bring 5 packs of EZ pre stretched 3X Ruma (Xpressions hair) braid hair to appointment and 1 pack of Kim...

show more

Large Goddess knotless Waist 24" length

Please bring 5 packs of EZ pre stretched 3X Ruma (Xpressions hair) braid hair to appointment and 1 pack of Kim...

show more

Large Goddess knotless Butt 30" Length

Please bring 5 packs of EZ pre stretched 3X Ruma (Xpressions hair) braid hair to appointment and 1 pack of Kim...

show more

Medium Knotless 18" length

Please bring 5 packs of EZ pre stretched 3X Ruma (Xpressions hair) braid hair to appointment

Medium Knotless Waist 24" length

Please bring 5 packs of EZ pre stretched 3X Ruma (Xpressions hair) braid hair to appointment

Medium Knotless Butt 30" length

Please bring 5 packs of EZ pre stretched 3X Ruma (Xpressions hair) braid hair to appointment

Medium Goddess Knotless 18" Length

Please bring 5 packs of EZ pre stretched 3X Ruma (Xpressions hair) braid hair to appointment and 1 pack of Kim...

show more

Medium Goddess Knotless Waist 24" length

Please bring 5 packs of EZ pre stretched 3X Ruma (Xpressions hair) braid hair to appointment and 1 pack of Kim...

show more

Medium Goddess Knotless Butt 30" length

Please bring 5 packs of EZ braid hair to appointment and 1 pack of Kima crochet hair

Small Knotless 18" length

Small Knotless Waist 24" length

Small Knotless Butt 30" length

Small Goddess Knotless 18" Length

Small Goddess Knotless Waist 24" Length

Small Goddess Knotless 30" Length

2 Layer Braids

Price varies on size and length.. $175 is starting price

Tribal Braids

Price varies on size and length.. $175 is starting price

Small Feed-in Braids into ponytail

Please bring 5 packs of EZ pre stretched 3X Ruma (Xpressions hair) braid hair to appointment

Stitch Braids (5-6 braids)

Price varies length.. Please bring 5 packs of EZ pre stretched 3X Ruma (Xpressions hair) braid hair to appoint...

show more

Stitch braids (7-8 braids)

Price varies length.. Please bring 2 packs of EZ pre stretched 3X Ruma (Xpressions hair) braid hair to appoint...

show more

Stitch braids (9 braids)

Price varies length.. bring 4pks of EZ braid hair and make sure hair is blow dried as straight as it can get

Stitch With small Braids

Please bring 2 packs of pre stretched 3X Ruma (Xpressions hair) braid hair to appointment.. price depends on h...

show more

Pop Smoke Braids

Please bring 5 packs of EZ pre stretched 3X Ruma (Xpressions hair) braid hair to appointment

Large Box Braids 18" length (kids)

Please bring 7packs of EZ pre stretched 3X Ruma (Xpressions hair) braid hair to appointment

Large Box Braids 24" Waist length

Large Box Braids 30" butt Length

Large box braids Goddess 18" length

Please make sure hair is blow dried straight prior to appointment.. Please bring 7packs of pre stretched 3X Ru...

show more

Large box braids Goddess 24" waist length

Please make sure hair is blow dried straight prior to appointment.. Please bring 7 packs of pre stretched 3X ...

show more

Medium Box Braids 18" length (kids)

Medium Box Braids 24" Waist length

Medium Box Braids 30" Butt length

Under butt length soft locs

Standard size locs (Shampoo&retwist)

Standard size locs (shampoo, retwist, and style)

Small size locs (shampoo&retwist)

Small size (shampoo, retwist& style)

Butterfly locs Bob length

Butterfly locs Shoulder length

Butterfly locs bob length

Spoke about style

Make sure style photo is sent and have photo at appointment.. I will let you know price after photo is sent

---
Venue Health and Safety Rules
Reviews
Reviews are no joke! Booksy values authentic reviews and only verifies them if we know the reviewer has visited this business.
First timer, service was outstanding. She made you feel welcome, great sense of humor 😄. Will definitely book again. She has gained a client for life. Continue to be funny, silly 🤪and cool. Thanks again...
My experience with Trinika was awesome the atmosphere was nice and the service was amazing she was very nice and gave tips on how to maintain my butterfly locs and she kept me laughing it was not a dull moment with her I will be going back....
Love my braids! Excellent customer service!...
She did an excellent job on my daughters hair.....
Excellent stylist!! Very professional and never left her chair unsatisfied💯...
She did very good . Service was great...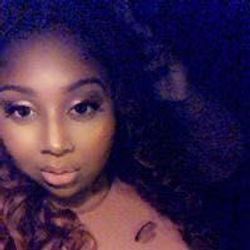 Oh my God!!!! she slayed and layed my hair when I say she's the bomb.com she's very professional and nice and very cool, this is the stylist that should do your hair because you would never be disappointed‼️☺️...
Excellent stylish lover her work!!...
I love my hair!!!! I was in and out!!! I purchase a wet and wavy wig from her....
This was my first and last time coming to this establishment. I arrived at the salon at 4:35pm for my appointment (which i booked 3 days in advanced) for 4:45pm only to be met with the stylist working on another clients head which was no where near d...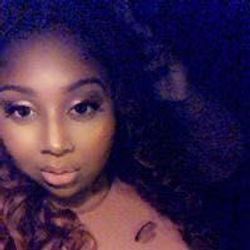 I'm so in love with my hair..she is amazing!...
Ms. Woodard is an expert stylist, braider, natural hair scientist, and dedicated to her clients' satisfaction....
Trinika is very sweet and professional she's most definitely all about her clients you will never leave her chair unsatisfied!...
Chyna Styles
Thank Ms lady
My 1st visit, went in for knotless braids but was feeling open to any style. Had been a moment since getting my hair done by a Stylist. Wigs, braids, watever for some time worn....lol. i was referred to Ma. Trinika by a sweet lady at my job who hap...
Chyna Styles
Awwwww .. Thank you!!! You were everything also
I LOVE IT! She so down to earth and goofy. Full of energy, will have you cracking your side up!!!!...
She is very nice smile big as the sun,Professional, did a really good job on my daughter hair...
Very professional and welcoming environment!...
Absolutely love my hair!! Trinika did a great job!!...
I love my daughter's hair and so does she ❤️❤️❤️!!!!...