---
Popular Services

Retwist and Style

Loc maintenance using palm roll method and a loc s...

more

Traveling service

interlocking method

Maintenance of locs using interlocking method Int...

more

Traveling service

Client Consult

Traveling service

---

Other Services

Retwist and Style

Retwist and style mobile service

more

Traveling service

Sister loc/Micro Loc retie

sister locs/micro loc retie

more

Traveling service

Loc maintenance and Detox

retwist/interlock locs and loc detox to remove bui...

more

Traveling service

Loc Repairs

Thinning? damaged locs? Locs fell off want them pu...

more

Traveling service

Retwist,Custom Loc color, and style

Retwist, style and color i provide all products

more

Traveling service

Interlock and Style

Maintaining locs using interlocking method and a s...

more

Traveling service

---

starter locs

Client Consult

Traveling service

Starter locs (traditional methods)

Starting locs using traditional methods comb coils...

more

Traveling service

Instant locs Install (Crochet method)

Instantly Locked Hair using the crochet/interlocki...

more

Traveling service

Loc extensions

Crocheted loc extensions prices vary-MUST SCREEN ...

more

Traveling service

---

Loc Maintenance

Loc trim

Got uneven locs? A loc trim will even them out and...

more

Traveling service

Loc Style

Loc style in between Retwists/Interlocks

more

Traveling service

Retwist ( Palm Roll Method)

Maintaining locs using the palm roll/comb coil met...

more

Traveling service

interlocking method

Maintenance of locs using interlocking method Int...

more

Traveling service

Retwist and Style

Loc maintenance using palm roll method and a loc s...

more

Traveling service

Interlock and Style

Interlocking newgrowth and a loc style down styles...

more

Traveling service

---

loc emergency

Dreadlocks Removal

4 HOUR SESSIONS/$50 per hr Dreadlock removal by ha...

more

Traveling service

Loc repairs

Loc Repairs (prices vary depending on the amount o...

more

Traveling service

Combing/Seperating locs

Combining Locs using crochet method (prices vary p...

more

Traveling service

Locksmithing (Loc Body Work)

(includes retwist using the palm roll method on yo...

more

Traveling service

---

FL WICKS

Wick Maintenance (XXL LOCS)

Wicks/Congos/Extra Large Locs using crochet metho...

more

Traveling service

Wick install (XXL LARGE LOCS/Florida Wicks)

Wick install using crochet method ***PRE-PAYMENT ...

more

Traveling service

---

Tiny locs

Sisterlocs

Screening mandatory before booking Sister loc ins...

more

Traveling service

Sister Loc Retie

Sister loc retie using interlock method ***PRE-P...

more

Traveling service

Micro locs

micro loc install using interlocking and 2 strand ...

more

Traveling service

---

Customized

Custom Color

I provide the color and products. screening is req...

more

Traveling service

---

Hair GROWTH

hot oil treatment

Traveling service

wash and deep conditioning

wash and deep condition

more

Traveling service

---
Venue Health and Safety Rules
Reviews
Reviews are no joke! Booksy values authentic reviews and only verifies them if we know the reviewer has visited this business.
Quick and efficient, sweet personality...
Very professional, full of energy, explains the process, great conversation, and all around cool sister to be around. I'm looking for it for my next appointment with her. Thank you sis ,Thank you Shalawam....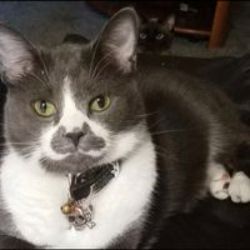 Zay did an amazing job! She was also far more gentle than in any lock appointment Ive ever had before, which my scalp appreciates! Ill definitely be relying on her work throughout the life of this set!!...
Zay The Dreadlockologist
I APPRECIATE THIS SOO MUCH AWW💕
She was nice and good experience...
Zay did a great job with my daughter's starter locs...
From Mary enjoying getting my hair done....
Zay was amazing! She's very knowledgeable and helpful when it came to all my questions. Loved the relaxed atmosphere and would definitely recommend her work to anyone looking into getting locks!...
Zay did a great job on my husband's instant locs. She finished in half of the quoted time!...
Great job! Especially with working with relaxed hair....
Zay The Dreadlockologist
period hehe. THANKS SOO MUCHHHH HUN LOL
Zay always got me looking right she does great work and fast highly recommended 🔥🔥...
Great service. Quick and very neat. Worth my money....
She was very friendly and professional. Zay also explained the process and how to care locs....
She's very good at what she does and is also one of the fastest I've let do my locs. Thanks again...
My first visit but I will definitely be back. I was so pleased when the way my hair looked at the end. Came in one way and left another! Would definitely recommend!...
Very thorough, professional and nice...
Very organized, talented lockologist & great conversationalist ! Well go back. Definitely recommend her to anyone...
She really did an amazing job for my husband and son 🤞🏽 I'm so happy I found her, her work is so good, I want to start my journey ☺️...