Kimble Hair Studio
8280 Santa Monica Blvd, West Hollywood, CA, 90046
Kimble Hair Studio
8280 Santa Monica Blvd, West Hollywood, CA, 90046
---
Popular Services

1-1 Business Mentoring

Got questions about business? Your career? Want p...

more

Online service

1-1 Business Mentoring

Got questions about business? Your career? Want p...

more

Online service

Online 1-1 Wig/Hair Consultation

Ask me anything you want about your hair. I will t...

more

Online service

---

ONLINE WITH KIM

Online 1-1 Wig/Hair Consultation

Ask me anything you want about your hair. I will t...

more

Online service

1-1 Business Mentoring

Got questions about business? Your career? Want p...

more

Online service

1-1 Business Mentoring

Got questions about business? Your career? Want p...

more

Online service

---

Flawless Fashionista - Sew In Application

Lace Frontal Piece with new install

Wig Maintenance /Corrective Color

Lace Frontal in Addition to install (sew-in)

Silk Base Lace Closure in Addition to Install

Weave Removal with Shampoo Service

Silk Base Closure w/new install

Silk Base Closure tighten-up

Removal (includes shampoo & blow-dry)

Smart Weave Sew-On Unit (shampoo & braiding)

Crochet Weave (includes shampoo & braiding)

---

Divine Diva - Micro Loop Application

Up to 150 loops (application)

Up to 200 loops (tighten)

Up to 250 loops (tighten)

Up to 150 loops (tighten)

Up to 250 loops (application)

Up to 200 loops (application)

---

The Trendsetter - Clip-In Application

Clip-In Application (full set/Includes braiding)

Removal (includes shampoo & blow dry)

---

The "IT" Girl - Tape In Application

Removal (Includes shampoo & blow dry)

Tape In Application (full head = 22 pcs)

---

Additional Services

Shampoo, Blow Dry & Thermal

Basic Set (includes shampoo)

Spiral Set (includes shampoo)

Texturizer (includes shampoo)

Mini Relaxer (no shampoo)

Virgin Relaxer (includes shampoo)

Re-Touch (relaxer) (includes shampoo)

Doobie Set (includes shampoo)

Wrap Set (includes shampoo)

Straw Set (includes shampoo)

---

Color Glam Hair Color

Highlights/Lowlights (Half)

Color Wefts / Simple Color / Per Weft

Color Wefts / Creative Color/ per Weft

Customized Color Frontal / Closure

Highlights/Lowlights (Full)

---

Braids per track (not include shampoo or hair)

BRAIDS: Shampoo, Steam Condition, 2 Feed In Braids

Goddess Faux /Locs (16-18 inch)

Natural Braids with Design

Goddess Faux Locs Retouch

Goddess Faux Locs (10-12 inch)

Goddedd Faux Locs (12-14 inch)

Goddess Faux Locs (14-16 inch)

Havana / Senegalese Twist (12-14 inch)

Havana / Senegalese Twist (14-16 inch)

Havana / Senegalese Twist (16-18 inch)

Havana / Senegalese Twist (18-20 inch)

Havana / Senegalese Retouch

Goddess Faux Locs (18-20 inch)

Kid's Crochet Braid Curled

Kid's Cornrows (no extensions)

Cornrow Ponytail (thin braids)

---

Other

SILK WRAP: Shampoo, cellophane, flat iron, trim

KIDS R US: Thermal + Ponytail

---
See Our Work
No Photos Yet...
This business has no portfolio photos yet.
Reviews
Reviews are no joke! Booksy values authentic reviews and only verifies them if we know the reviewer has visited this business.
Extremely informative. Very detailed. I can't wait for the next steps to getting my perfect hair. As you would be smart enough to assume, Kim Kimble is worth every penny....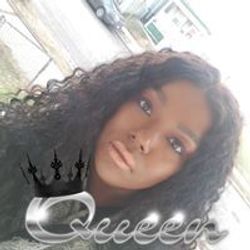 She was so down to earth. She will tell you truthfully and back you up with some knowledge. I will be doing this again.. soon!!...
Kim Kimble was very informative with all my questions I had asked, She went into detail and provided me with tools to move forward in the direction I need to succeed! Thank you so much...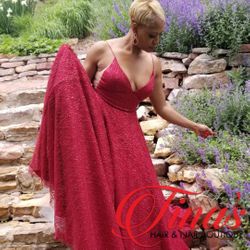 Thank you for your time. It was a joy!...
Kim Kimble was so personable and was able to give me great advice! Hope to connect again in the future !...
Miss Kim is inspiring to say the least! I feel uplifted, I feel overwhelmed with excitement. Im grateful that i got to speak with her. Very down to earth woman and i look forward to talking with her again. God continue to keep his hand on her busines...