Lasting Impressions Beauty Salon
23 18th Street, 0081, Pretoria
Lasting Impressions Beauty Salon
23 18th Street, 0081, Pretoria
---
Other Services

Make Up Bridal (Incl. Trial)

---

Permanent Make Up by Paula

PMU P New Stardust Eyeliner

PMU P New Full Lip Colouring (incl. Lip Liner)

PMU P New Lip Liner Blending

PMU P T/U Full Lip Colouring (incl. Lip Liner)

PMU P T/U Lip Liner Blending

PMU P T/U MB Eyebrows (1Y)

PMU P T/U Ombre Eyebrows (1Y)

PMU P T/U Full Lip Colouring (incl. Lip Liner)(1Y)

PMU P T/U Lip Liner Blending (1Y)

PMU P NMW Lip Liner Blending

PMU P NMW Full Lip Colouring (incl. Lip Liner)

PMU Q-Switch YAG Eyebrow Removal (per sess.)

PMU Q-Switch YAG Tattoo Removal (per sess.)

PMU Tattoo Removal (per sess.)

PMU Camouflage (per sess.)

PMU LI-FT Removal (Per Session)

---

Permanent Make Up by Therapists

PMU New Lip Liner Blending

PMU New Full Lip Colouring (incl. Lip Liner)

PMU T/U Lip Liner Blending

PMU T/U Full Lip Colouring (incl. Lip Liner)

PMU T/UP MB Eyebrows (1Y)

PMU T/U Ombre Eyebrows (1Y)

PMU T/U Lip Liner Blending (1Y)

PMU T/U Full Lip Colouring (incl. Lip Liner) (1Y)

PMU NMW Lip Liner Blending

PMU NMW Full Lip Colouring (incl. Lip Liner)

PMU Q-Switch YAG Tattoo Removal (per sess.)

PMU Q-Switch YAG Eyebrow Removal (per sess.)

PMU New Stardust Eyeliner

PMU T/U Stardust Eyeliner

---

IPL - Hair Removal

IPL Consultation/Quote

The light from IPL is more scattered and less focused than a laser. IPL penetrates down to the second layer of...

show more

---

IPL - Pigmentation

IPL Pigmentation Consultation

The light from IPL is more scattered and less focused than a laser. IPL penetrates down to the second layer of...

show more

---

Facials

Nimue Facial Treatment

This is a treatment customised to the client's specific skin needs with all the essentials including: exfoliat...

show more

Lamelle Facial Treatment

- Deep Cleanse - Treating Congestion and Acne

Kalahari Treatment Facial

This is an ultra firming, de-ageing treatment rich in organic Vitamin C and essential antioxidants. Vitamin C ...

show more

Microdermabrasion facial

Microdermabrasion is a quick, no downtime procedure that renews the skin by lifting dead skin cells of the ski...

show more

Nimue Alpha Lipoic Treatment

An active booster treatment with 15% Bio-Active complex and a Nimue TDS (Ascorbis or DMAE, Sillicium, Alpha Li...

show more

Microneedling Treatment

Collagen Induction Therapy. Visible results in : * Wrinkles * Photo-ageing * Irregular texture * Dilated Pores...

show more

---

Tinting

Tint Brows, Lashes & Shape

---

Nails & Toes

Bio Sculpture Overlay

Bio Sculpture Gel is the ONLY 5 STAR SAFETY RATED nail system. As the original training based gel nail system,...

show more

---

Manicure

Spa Manicure

A manicure is a treatment for the fingernails and hands performed, it consists of filing and shaping the free ...

show more

---

Pedicure

Express Pedicure

A quick pedicure is a treatment of the feet and toenails. It include care not only for the toenails; dead skin...

show more

Spa Pedicure

A pedicure is a treatment of the feet and toenails. It include care not only for the toenails; dead skin cells...

show more

Pedicure & Gel Overlay

A pedicure is a treatment of the feet and toenails. It include care not only for the toenails; dead skin cells...

show more

Pedicure with Callus Peel

A callus peel pedicure is a treatment of the feet and toenails. It include care not only for the toenails; dea...

show more

---

Spraytan

Norvell Full Body

Spraytan needs to be booked with a Therapist. The principle tanning agent used in all self-tanning formulas i...

show more

Norvell Half Body

Spraytan needs to be booked with a Therapist. The principle tanning agent used in all self-tanning formulas i...

show more

Norvell Legs

Spraytan needs to be booked with a Therapist. The principle tanning agent used in all self-tanning formulas i...

show more

---

Dermaplaning

Dermaplaning

Dermaplaning is a manual exfoliation procedure. It requires the use of a sterile, surgical scalpel to gently "...

show more

---

Sunbed

Sunbed Course (10 Sessions)

---

Fibroblast Plasma

Fibroblast Plasma

Plasma Lift is a revolutionary NON - INVASIVE , NON - SURGICAL treatment for the following : * Wrinkle reduct...

show more

---

Radio Frequency

RF - Non surgical skin tightening

---

Chemical Peels

Lamelle Lacti-Firm 90/10

- Plumping & Glowing treatment - Improving the symptoms of ageing skin

Lamelle ACNE Beta Plus Peel 15%

Lamelle Beta Peel 15%

Prevention & Treatment for : - Solar pigmentation (age spots or liver spots) - Post Inflammatory Hyper Pigment...

show more

Nimue Bio Active Treatment

It is a specialized active skin rejuvenation treatment with 15% Bio-active Complex, ideal for environmentally ...

show more

35% Glycolic Treatment

An active skin rejuvenating treatment that provides a controlled and predictable removal of skin cells, to imp...

show more

7.5% TCA Treatment

This is a deep cleanse treatment This advanced rejuvenating treatment is applied to the skin for a deeper exfo...

show more

---
Reviews
Reviews are no joke! Booksy values authentic reviews and only verifies them if we know the reviewer has visited this business.
Wonderful service! Miceala gives the best deep cleanse facials, leaving you feeling refreshed and renewed!...
Beautiful salon and Paula is just the nicest person you could possibly go to and absolutely wonderful at permanent make-up. I can highly highly recommend her....
Lasting Impressions Beauty Salon
Thank you for the compliment Francienne. Hope to see yo soon
My mom thoroughly enjoyed her facial, definitely wants another! 😁🌸...
Prefer soothing spa music for a relaxing atmosphere. Excellent service....
The best therapist in Pretoria!...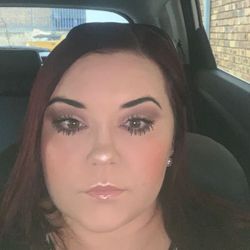 Beautiful place with amazing, experienced ladies to take care of you! Would definitely recommend them to anyone!...
So stoked! I was nervous getting permanent eyeliner done but the result is beautiful. Paula knew exactly what I wanted and what suited my face from the get go. Love the facility and the staff are friendly, I was promptly and happily assisted with a l...
Baie tevrede Micaela jy het 2 nuwe kliënte bygekry! Dankie vir jou moeite met ons!...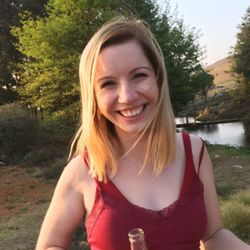 Loved my treatment! Been battling with my skin and Dineke gave me some really great recommendations 😁...
Best permanent make-up I've ever had done....
Great service! Would recommend anyday....
Friendly, professional, takes pride in her work! And I'm very happy with my brows...
Professional, Precision Dineke...
Extraordinary Service, absolute friendly staff members that will do their at most best to make you feel special and treated. They become like family after seeing this team you will never want to go anywhere else. Guarenteed!!...
I recent find and I am so glad I found it. I am extremely happy with my eyebrows and the service was friend and professional....
Professional and friendly!...
Quick and professional...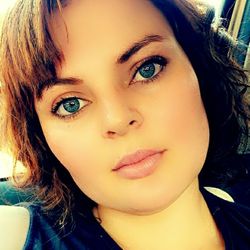 Everytime is an unique experience...
Lasting Impressions Beauty Salon