In the digital age, more and more people prefer the convenience of contacting their beauty salon via the Internet over making traditional phone calls. Despite this change in many people, there are still plenty of customers, particularly your older clients, who prefer a phone call. That is why it is essential to have a professional voicemail greeting, so those clients can feel taken care of even when you are busy or out of the salon. So how can you record the best salon voicemail greetings that will encourage your potential clients to contact you again?
Rules to follow when setting a voicemail
It is a nice idea to prepare two different phone greetings, one for when you are unable to answer the phone and one for the times your salon is closed. Remember, using a script when writing your salon voicemail can help you feel confident in your message.

When setting voicemail for a busy day, remember to:
Always begin with an introduction. Start with your full name followed by the official name of your salon. This assures your customers that they have dialed the right number and feel welcome. If you have more than one salon, specify which one they reached ("It is Day Spa Dahlia on Green Lane, 17"). Introducing yourself is important because it builds trust and implies that someone takes responsibility for the voicemail.

Make your voicemail both polite and friendly. Good wording is essential but is not the only thing that matters. Write down your message and rehearse it a few times. Listen to how your voice sounds on the recording. That way you will be able to notice not only any poor wording choices but also whether your tone sounds upbeat enough to represent your beauty business.

Keep the recording short and simple. Respect your customer's time by sharing the most important information efficiently in your salon voicemail message. Avoid putting too much information in your greeting and limit yourself to the most important details.

Make sure the recording is easy to understand. Out of all your clients, the older ones are most likely to make an appointment by phone - that is why you have to be especially well-articulated when recording your message. There is nothing worse than a voicemail greeting that is unintelligible - avoid excess background noise as well.

Offer alternate contact methods. As mentioned earlier, online booking is extremely convenient - it is fast, available anywhere, anytime, and does not require any human resources…plus it's an introvert's dream! If your salon provides this form of contact, contain that information in your voicemail. If not - consider obtaining an online booking system as soon as possible. Booksy hair & beauty salon software provides you with this intuitive option, be sure to check it out!

Invite your customers to leave a message if they expect a return call. Develop self-discipline and always contact those clients who decide to leave you a message. If you want to include a time frame within which you promise to call back, be realistic. Do not make promises you may not be able to keep.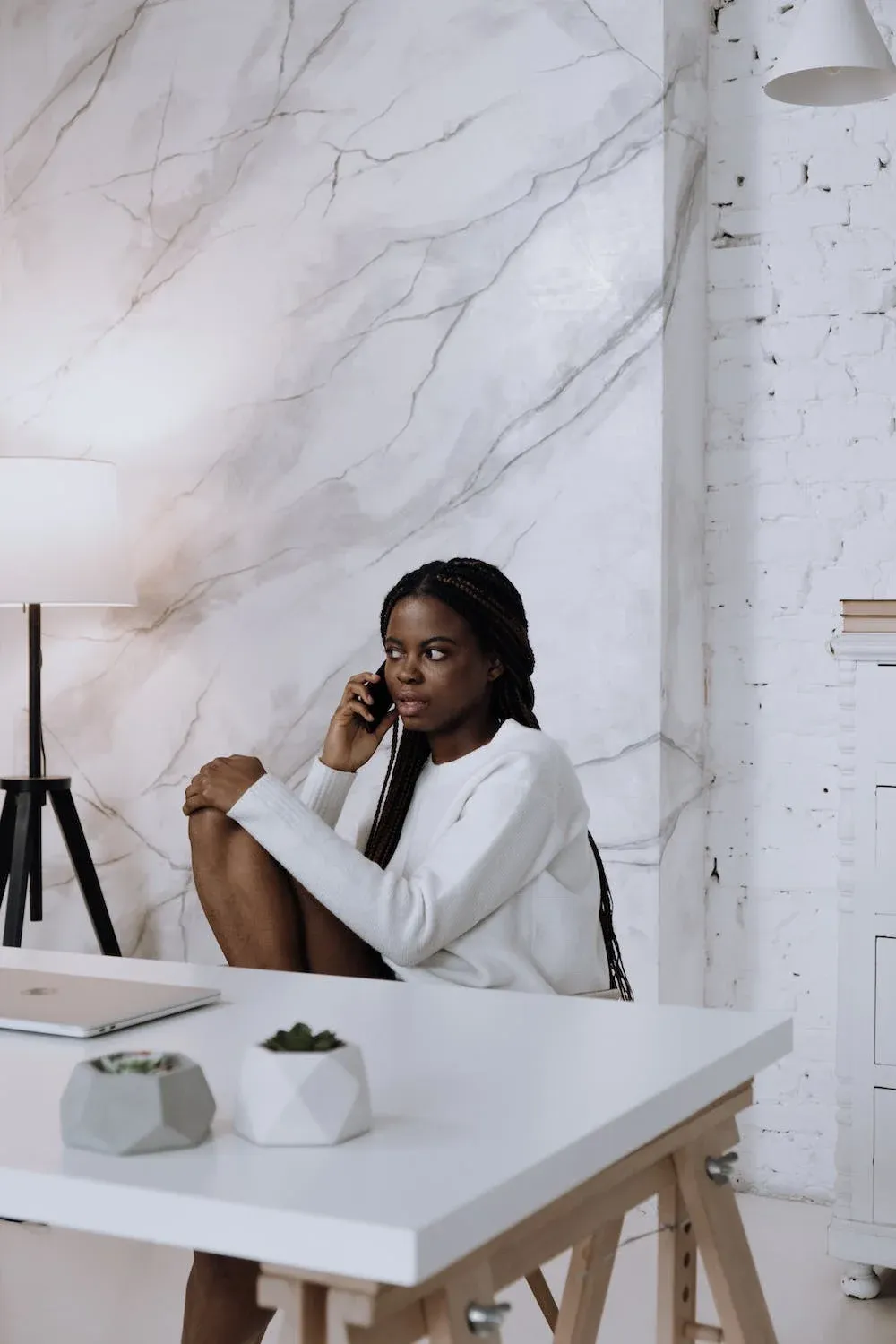 When setting a voicemail for after-hours phone greetings, remember also to:

Mention opening hours upfront. After informing your calling customer that currently nobody is home, the most important thing they probably want to know is your standard business hours. Be clear and remember to update your recordings whenever they change.

Keep your voicemail up to date. If you are dealing with an emergency situation, closing your salon for a holiday, or changing your opening hours for some reason, update your message to avoid unnecessary confusion. If possible, mention when your salon will be back in business.

Best business voicemail greeting samples
Here you can find some examples of voicemails for both busy days and after hours. Treat them as your professional voicemail greeting script and customize them according to your needs and desires.

Busy days
Hello, you have reached Nancy Cooper of Day Spa Dahlia on Green Lane, 17. I am sorry but I am not able to answer your call right now. Please, leave your name, number, and a short message at the tone and I will make sure to forward your message to the appropriate person. If you prefer to book online, visit us at www.dayspadahlia.com.

Hi, this is Lily Waters of Day Spa Dahlia on Green Lane, 17. I am on the phone right now and I am unable to take your call. This is the end of the year, so we have plenty of incoming calls. Thank you for your patience! Please, leave your message and contact info and I will make sure to call back as soon as possible. If you prefer to book online, visit us at www.dayspadahlia.com.
After hours
You have reached Daisy Parker of Day Spa Dahlia on Green Lane, 17. We are currently closed. Our normal hours of operation are from Monday to Saturday, from 9 a.m to 5 p.m. We are closed on Sundays. Please, leave us a message with your name and number and we will call you back when the salon reopens. If you prefer to book online, visit us at www.dayspadahlia.com. Thank you for calling!

Hello! You have reached the voicemail box of Day Spa Dahlia on Green Lane, 17. We are currently on vacation leave and unable to take your call. Our salon reopens on Monday, January 3rd. Our standard hours of operations are from Monday to Saturday, from 9 a.m. to 5 p.m. Please, leave us a message and we will return your call as soon as possible. If you prefer to book online, visit us at www.dayspadahlia.com. Thank you for calling!
A well-devised voicemail message for your salon is ideal for keeping clients informed on your hours of operation, and how to book a visit with you. This, along with a versatile online booking system, will ensure new bookings will come, even if you are not always available to pick up the phone.
Do not wait any longer - record your short voicemail greeting for your salon or spa and try Booksy software today!