The Future of Hair Salon Software
Booksy is the leading app for hair salons and hairstylists. Organize your schedule, market your services, and grow your clientele.
more than booking
The #1 App for Hairstylists
Whether you're an independent stylist or managing a busy team, Booksy offers custom solutions to support your unique journey.
You Choose
Lite or Pro
Manage your business from the palm of your hand, the front desk, or both. The choice is yours.
Solo-preneur?
Booksy Biz Lite is our simple mobile solution made for independent business owners.
LEARN MORE
Salon Owner?
Booksy Biz Pro lets you run your salon from the front desk or the palm of your hand.
LEARN MORE
24/7
Self-Service Customer Bookings
+ Live Support to assist you in your journey
25%
Fewer No-Shows
with Prepayments, Cancellation Fees, and Automatic Appointment Reminders.
50+
Booksy Library Videos
To help you master the app and set yourself up for success
don't take our word for it
What's the Best Thing About Booksy's Hair Salon App?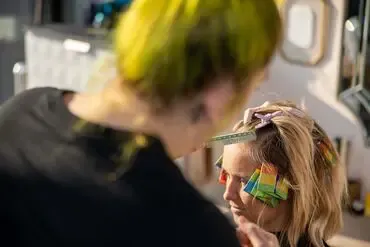 Love the app, and love that it has bought me new clients.
Ava, Illinois
Convenient, easy to use, and efficient.
Melissa, New Jersey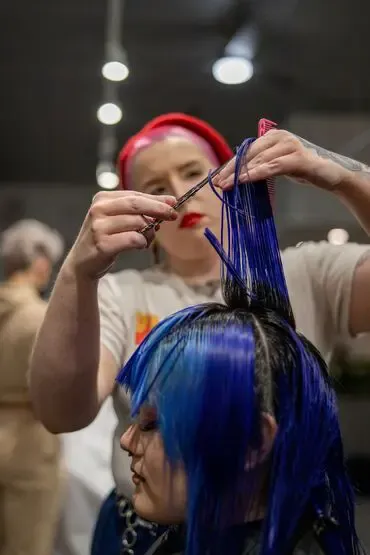 The revenue from using Booksy is amazing.
Stephanie, Texas
Designed for Hair Pros - From Solopreneur to Salon Owner
Calendar & Appointments
Fill Your Calendar. Without the Phone Tag.
Booksy's hair salon software includes a customer app, 24/7 client self-booking, and automated appointment reminders. Reduce distracting calls and texts and get more time for your clients, your business, and you.
24/7 Customer Booking

Automatic Notifications & Reminders

Customer App

Integrated with Facebook, Instagram, Google & more
bottom line protection
Secure Your Income. Even When Clients Don't Show.
Booksy's hair salon software helps hold your clients accountable. Cut no-shows and cancellations up to 25% and get paid for lost bookings. And when you want to be busier, activate Boost to fill empty slots.
Prepayments

Cancellation Policy

Boost

Offer online and mobile services
business management
Find Your Flow. And Keep It Going.
Follow your passion, and leave the admin to Booksy. Our hair salon app takes care of the busy work, so you can focus on what you do best. Organize client data, manage staff and shifts, simplify documentation, and even sell products. All in one place.
Staff Management

Client Management

Documentation & Custom Forms

Performance Snapshots

Inventory

Usage
Payment Processing
Invest in Yourself. And Watch It Pay Off.
Flexible and convenient payment solutions to help you build a resilient business. With integrated Checkout, Mobile Payments, and cards on file, you'll always know your hard work is paying off.
Streamlined Checkout

Client cards on file

Contactless payments
marketing
Find Your People. And Keep Them Coming Back.
Booksy's hair salon app comes with everything you need to grow your business. Keep clients in the loop with Message Blasts and built-in Social Posts. Collect and share reviews to raise your profile and drive new client bookings.
Import and Invite Clients

Promotions & Message Blasts

Emails and social media templates

Collect and share customer Reviews
responsive platform
Do Your Thing. We've Got Your Back.
What makes Booksy the #1 hair salon software? We've got everything you need to make informed decisions, from performance reports to live customer support. Switching from another platform? Free data migration makes the process seamless.
Free data migration

Live customer support

Continued education

Data-driven decisions

Diverse revenue streams
The power to choose
Customize Your Experience
Every stylist and salon is unique, and you need more than cookie-cutter solutions. That's why we created two experiences: Booksy Biz Lite and Booksy Biz Pro. You get to choose the one that best supports your journey.
Booksy Biz Lite: Calendar, Clients, Checkout, and Marketing. Use our mobile hair salon app to keep up with your business on the go.

Booksy Biz Pro: Hair salon management software for shops that want it all. Along with our basic mobile app, you'll also get our tablet and web app to access Shifts, Reporting, Inventory, and more.
Looking for More Great Hair Content? We've got you.
Booksy integrates with some of the most popular platforms
from around the world: