Aesthetic Clinic London
210 west end lane, NW6 1UU, London, London
Aesthetic Clinic London
210 west end lane, NW6 1UU, London, London
---
Popular Services

Non Surgical Nose Job

My signature Non Surgical Nose Job is performed using the best techniques from around the globe. I have even t...

show more

Non surgical nose job Top up

This is only applicable within the 4 week top up period after your treatment date .

Lip Augmentation Glam lip 1.1ml MeToo

My signature Glam Lips lips are one of my most popular treatments I use a various range of techniques to shape...

show more

---

Other Services

Dissolving and Corrections

Please note I do not dissolve or correct other practitioners work

---

Consultations and Checkups

Facial Aesthetics Consultation

This is for if you are unsure on what treatment to go for and want to discuss your options. If you know the t...

show more

Non surgical nose job Top up

This is only applicable within the 4 week top up period after your treatment date .

Tear trough top up

This is only applicable within the 4 week top up period after your treatment date .

---

Facial Fillers

Lip Augmentation Glam Lip 0.5ml MeToo

My signature Glam Lips lips are one of my most popular treatments I use a various range of techniques to shape...

show more

Lip Augmentation Glam lip 1.1ml MeToo

My signature Glam Lips lips are one of my most popular treatments I use a various range of techniques to shape...

show more

Lip Augmentation 1.5ml MeeToo

My glam lips are one of my. Most popular treatments I use a various range of techniques to define, contour and...

show more

Lip Augmentation Juvederm 1ml

My signature Glam Lips lips are one of my most popular treatments I use a various range of techniques to shape...

show more

Non Surgical Nose Job

My signature Non Surgical Nose Job is performed using the best techniques from around the globe. I have even t...

show more

Lip Augmentation Glam lip 0.5ml Juvederm

Tear Troughs

For correction of deep hollows under the eye as well as tired looking eyes. This treatment is done in two stag...

show more

Lip Augmentation Russian Lips 1.1ml MeeToo

The Russian lip technique is the new most popular lip treatment that every one wants ! This technique creates ...

show more

Lip Augmentation Russian Lips MeToo 1.5ml

The Russian lip technique is the new most popular lip treatment that every one wants ! This technique creates ...

show more

Lip Augmentation Russian lip Juvederm 1ml

---

Packages

Nose and Lips Package

This package include 1.1ml in the lips, and a full nose correction with optional tinker bell tip lift *for Rus...

show more

Doll Package Cheeks and Lips 3.3ml

This package includes 1ml in the lips and 2ml in the cheeks. *for Russian lips this is an extra £30

Ultimate Contour Package 7.7ml

The ultimate face contour package includes Cheeks, Jawline,Chin and Lips or Nose The package is for the ultim...

show more

Mini Contour Package 3.3ml

This package includes treatment to the chin, and then a choice of either the jaw or cheeks This package will h...

show more

Contour Package 5.5ml

This package includes treatment to the cheeks and jaw and Chin or Lips It's for those that want shape and co...

show more

Glam contour package 3.3ml

Chic Contour Package 4.4ml

Jawline/Chin and Non Surgical nose job with optional tinker bell tip lift

Sculpted Man Package 5.5ml

This will add definition and contour to the jawline and chin for a more masculine look on a man.

---

Anti Wrinkle Injections

3 Areas

This is for the Forehead, Glabella Frown lines and around the eyes (crows feet) You also have the option of a ...

show more

2 Areas

This is for the Glabella frown lines and Forehead You also have the option of a slight Brow lift

Jawline Facial slimming/teeth grinding

Masseter/ Jawline Slimming Relaxation of the jawline muscle to help reduce size of the muscle and give a slim...

show more

Lip Flip

This will prevent lip from flipping inward when smiling and will create a subtle lift at rest. This also helps...

show more

Gummy Smile

This will drop the top slightly so less gum is visible

Chin pebbling

Reduces creases that form on the chin. This is an excellent add on to those who have jawline and chin fillers....

show more

1 Area

This can be either around eye area (crows feet) or for the Glabella frown lines

Under arm sweating

Reduces embarrassing Sweat patches

Nose

*please note this is not filler and is not for tinker bell tip lift if you want this you will need to book non...

show more

Nefertiti Neck Lift

Smooths lines on the neck

Botox top up

This may some times be required 2 weeks after your first initial appointment.

---
Reviews
Reviews are no joke! Booksy values authentic reviews and only verifies them if we know the reviewer has visited this business.
Nasrin was amazing as always and really listened and understood my concerns. I completely trust her with my face and her energy is so amazing!!...
I love my lips thank you Nasrin! Really lovely to meet you and you put me at ease straight away. Can't wait to be back! 5* all the way! X...
Absolutely love Nasrin and the treatments I had! Definitely felt like I was in safe hands throughout. Made me feel really relaxed. I was worried about how much it would hurt, but it didn't! Nasrin talked me through the procedure at the beginning, du...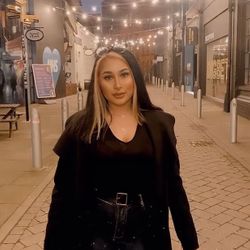 im so happy with my results. Nasrin is absolutely amazing and so talented. I will definitely be back soon. thank you again!...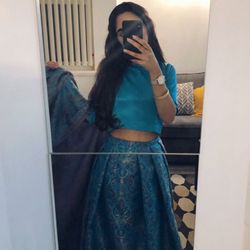 Nasrin is amazing - I go back to her for tweakments because she knows exactly what I want and doesn't push for me to do more treatments. I had the non-surgical nose job treatment and I feel so much better about myself now. 100% recommend if you're lo...
Nasrin was so warm and welcoming, was completely transparent and informative about the procedures and aftercare. Gave me the most beautiful results and the procedure was very quick and relatively painless. Can't recommend Nasrin enough! ❤️...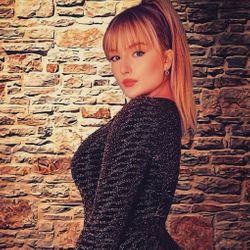 My second time with Nasrin and my goodness she is so lovely! She makes you feel at ease straight away and always explains everything properly. She asks you what your goals are before injecting to make sure it meets your desires, and is realistic abou...
Nasrin was welcoming, chatty and very informative. It was my first time getting filler so I was a little nervous but she put mind at ease. I would highly recommend! Xxx...
Second time seeing Nasrin and utterly impressed once again! Intelligent, friendly and just so well experienced in her work. My first "out of lockdown 3.0" outing and well worth it. Can't wait to come back again!...
Nasrin genuinely gave the best service I've ever received. She was chatty, welcoming and very informative. She made me feel very comfortable as it was my first time getting filler. Most importantly, she is very talented at her job, and the results I ...
The best service ever!!!! I'm in love with my lips , I highly recommend nasrin. Her work is always 10/10!!!!! xxxx Book with Nasrin people!!!!! Xxxx...
Amazing!!! So happy with the results . She is lovely xxx...
Did a wonderful job, as always xx...
Amazing job, she's lovely...
Nasrin is amazing, made me feel so comfortable and relaxed and did a great job! Thank you💕...
Had Glam Lips Treatment! Nasrin is absolutely amazing! Gorgeous from the inside and out! So lovely and very knowledgeable! Perfect Day with perfect Aesthetics!...
Love love love, friendly environment and lovely team! Very happy with my experience, can't wait to see final results x...
She is doing an amazing job! My lips are perfect and she gives good advise! I strongly recommend her !...