Dose Of Dulce
University Ave, Lowell, 01854
Dose Of Dulce
University Ave, Lowell, 01854
---
BEFORE BOOKING YOUR APPOINTMENT

---
Reviews
Reviews are no joke! Booksy values authentic reviews and only verifies them if we know the reviewer has visited this business.
The best of the best! My b day baby will get you right😘...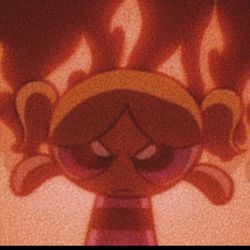 Being one of Dulce's first clients before she popped it was great to reconnect and see her! Her work just keeps evolving for the better. She's very professional and prompt. This woman knows what she's doing and knows how to have you really feeling yo...
Dose Of Dulce
COME THROUGH DEVA CUT WITH THE BABY HAIRS 😻😻😻 thank you for your kind words my dear 🥺 I will forever be grateful for connecting with such a dope soul like yours!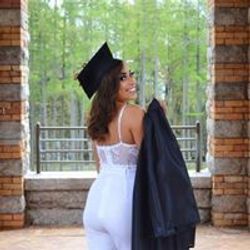 I fell in love! She is SUPER professional, easy to talk to, friendly, and knows exactly what she's doing. I loved her energy & my results were exactly what I was looking for. I'll 100% be back! Thanks so much, girl!...
Extremely friendly and welcoming! my hair came out looking slayed....
Dulce is the best. She puts so much care into what she does!...
It was such an amazing experience! Loved every bit of my appointment & she made me feel so comfortable. Such a good person & personality. I recommend her 100% for sure. Love my hair, she did that & is really good at her job 😊 thank you again girl!...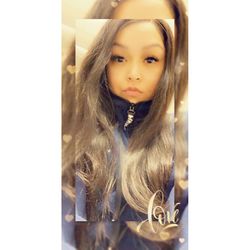 My experience was amazing! Started off finding her on IG, absolutely love her work so I couldn't wait to see her in action. Once I met her in person, omg she was the sweetest person and made me feel so welcome. She listened to my hair journey and gav...
Dose Of Dulce
Girrlll 💗💗💗 u look amazing thank you for sharing this bomb selfie 🤳 a long with your testimony. it was truly my pleasure having you 😇!
Dulce is an amazing person not only does she know how to do hair she has great customer service. Very nice and personable her work is amazing I would definitely recommend her!!!...
Dulce is truly AMAZING, she will make you feel very welcome and will give you advice on how to keep the hair nice. Ladies get your hair SLAYED by Dulce PERIOD....
Dose Of Dulce
You're amazing baby girl thank u so much for stopping by and getting ur hair installed ❤️ it was a true pleasure having u!
Professional, dedicated to give her best and very talented. Her work speaks for itself. She truly delivers. Will definitely keep going back to her....
Dose Of Dulce
Thank you Emmy for taking the time out to leave a review! It's always a pleasure to have you here ❤️👑
She is the best 😘 PERIOD...
Dose Of Dulce
Thank you! Loved having u here baby girl 👏❤️
Loved my experience! Super friendly, my hair looks great and she gives you a lot of knowledge especially for first time wig wearers!!...
I enjoyed my experience, my hair looks bomb and Dulce was extremely helpful with tips on taking care of my install after the appointment, which I really appreciate. Over all a good time!...
I had a pleasant time, Lacios Dulce, was very professional, she made me feel very comfortable. I will go back to her again. right after my appointment I booked my next one. thank you Ruth for recommended her....
Dose Of Dulce
Thank you so much for leaving your review my dear! It was a true pleasure working with you and installing your wig for you 💗 looking forward to seeing you very soon darling!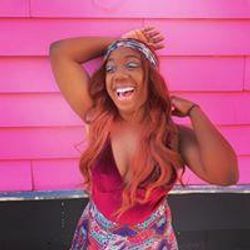 Always a pleasure. Always makes sure my hair looks amazing and leaves me with hair care tips that make my installs last even longer!...
Dose Of Dulce
How stunning do you look 💜🧜‍♀️💗 thank you for the review Caroline! I'm glad to be of help to you always!
Very professional yet personable. Dulce listened to your vision and is honest on what your end results will look like. I couldn't have asked for a better consultation. This is the first time I ever wear a front lace wig and wanted it to be installed ...
Dose Of Dulce
Thank you for taking the time out to review Yahaira! Im extremely happy we had the time to sit down and go over everything together to better prepare for our appointment! Sitting down and talking with you was great, thank you for allowing me to get to know you and your story better! ❤️
I drove out to her place, and we weren't able to do my hair due to schedule conflict. Maybe next time. Wish she would of called me so I wouldn't have to waste my gas. But, she tried to get me in contact with other individuals which I thought was nice...
Dose Of Dulce
Hi dear, We did speak over the phone several times and went over everything together. I tried to confirm the exact service that you needed within minutes of you booking with me, then come to find out the day of the appointment, you needed an added on service that I told you I didn't have time for because this specific booking was extremely last minute and on a weekend at that. As you know I'm very willing to work around your schedule as long as we book your exact service within days notice, if you have any questions please feel free to text me or call me! Thank you 😊
Dulce is an amazing hair stylist who took amazing care for me and made sure my hair came out without a flaw. Her salon is very comfortable and gives you more than "just a salon" vibe/atmosphere. The time she took on me and the effort was truly above ...
Dose Of Dulce
Thank you for taking the time out to review! Your business and friendship is always appreciated! For as long as I'm doing hair I will continue to give you ladies my all! 😊