Adore Lash Lounge Salon & Spa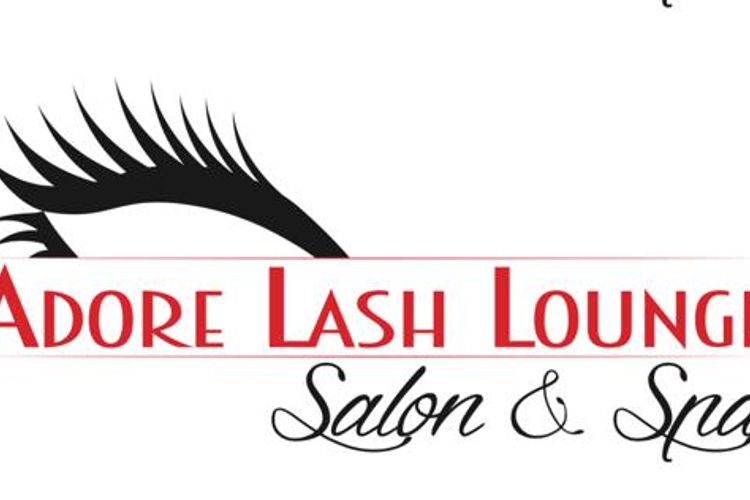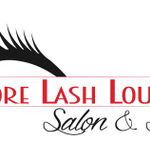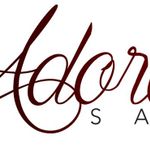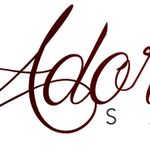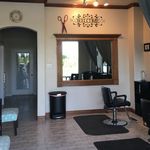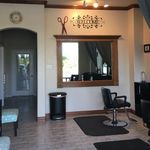 Adore Lash Lounge is Granbury's first salon & spa specializing in lashes. We not only offer premium lash extensions but provide all salon & spa services such as skin care, full body waxing, hair, massage, airbrush tanning, semi permanent makeup up & nail services. Call and schedule today, we look forward to meeting you.
4th of July FLASH SALE
Full Set of Extensions- Classic Style
Lash Fill (New Clients, exclusions apply)
Let us earn your business! We're so confident you will love your lashes and our service we are offering a one time $20 fill! **Must be a new or returning client to Adore Lash Lounge that has not been in our salon for lash services in 3 months or more). Fill must meet the lash volume of a 2-3 week fill and will not be honored for a full set. Classic or Hybrid Fills Only
Adore Members ONLY
Lash Fill-Volume Lash upgrade
Express Microdermabrasion
Eyelash Extensions
Lower Lash Extensions Full Set
Lash Fill-Classic Style (2 week fill)
Lash Fill- Classic Style (3 week fill)
Lash Fill-Hybrid Style (2 week fill)
Cross between a classic and volume set.
Lash Fill-Hybrid (3 week)
Lash Fill-Volume Style (2 week fill)
Lash Fill Volume (3 week fill)
Lash Tabbing (Full Set)
Eyelash tabbing is a service used by placing "clusters" of eyelash extensions on to your lash line to give you a fuller thicker lash look. Tabbing is only recommended by me for those unable to wear regular lash extensions due to lack of natural lashes or those wanting lashes on a more temporary basis, ex; wedding even or prom.
Show more
Lash & Brow Lift & Tint
Lash Lift & Tint + Brow Tint
Waxing
Full Face Wax (brow, lip, chin, sideburns)
Brazilian Deluxe (first time or out of routine)
Adore Signature Facials
Teen Facial
The best time to start your teen on skin care regimen is now! Our signature teen facial includes an extensive skin analysis, hot towels, deep cleansing, exfoliation, extractions (if needed) custom mask, scalp massage & a skin care plan card. 50 minute facial
Deep Clean w/ extractions plus powerderm
Transformation Signature Facial
Our signature facial includes a thorough skin analysis, hot towels, deep cleaning, exfoliation, steam, extractions (if requested), treatment mask and light massaging. 50 minute facial
Microdermabrasion w/Chemical peel (opt. Plus lift)
Men's Signature Facial
This men's signature facial is custom designed for our male clients and includes a thorough skin analysis, hot towels, deep cleansing, exfoliation, steam, extractions (if requested), treatment mask and a light massage. 50 minute facial
INSTANT Non-Surgical Facelift Facial
Dermaplaning
Dermaplaning is an innovative approach to removing dead skin cells, allowing a jump start for skin renewal and infusion of nutrients. It is a simple and safe procedure for exfoliating the epidermis and ridding the skin of fine vellus hair (peach fuzz). Dermaplaning is most often used on those with rough, dry skin, superficial hyperpigmentation, mild acne scarring, or fine lines and wrinkles. This treatment results in a more refined, smooth, "glowing" appearance. Dermaplaning is only performed by licensed Estheticians that have been certified specifically on the treatment.
Dermaplaning with Instant Face Lift
Express Microdermabrasion
Spa Rejuvenation Services
Ear Candling
Ear candle is a treatment intended to remove ear wax and toxins from a person's ear by means of a hollow candle placed in the ear. It involves placing one end of a hollow candle in the ear and lighting the end.
Hair Extensions
Hair Extension Consultation
Hair Extension Application-Beaded
Hair Extension Removal (keratin or beaded)
Keratin Extension Application
Haircut
Ladies Haircut & Style
Precision Cut & Style w/blow dry, straighted or curled
Men's Cut
Men's precision cut with optional shampoo, brow & ear clean up.
Ladies Cut & blow dry. No style
Precision cut without the frills of styling.
Childs Cut~12y and under
Childs cut, shampoo, blowdry and simple style.
Ladies all over color & cut (short-med length)
Permanent Hair Removal
Depilar add-on (full face)
Chemical Services
Perm-Regular or Wave-SHORT Hair
A regular permor wave for mid length or short hair.
Perm Regular or Wave-Mid length Hair
Perm-Regular or Wave- LONG Hair
Perm service for long hair (below shoulders). Prices are approximate and could increase due to actual length.
Makeup
Bridal Make-up Application
Private Makeup Application Lesson
One hour make up lesson with our Professional Makeup Artist. In this hour you will learn how to optimize the makeup you already have for your best look. How to properly pick colors based on your skin tone, how to highlight and contour and how to go from day to night easily with simple techniques! Our artist will also give you suggestions on makeup with-in your budget if you are looking to add to your collection, and the very best techniques for your favorite looks.
Color Services
Ladies Color & Style (short-medium hair length)
Solid color process complete with a blowdry and styled out.
Men's hair color service (short hair)
All over color, blow dry & style (long hair)
Full Highlights- (+$10 for each color) short hair
Full Highlights-long hair ($20 for e/color added)
Full head of beautifully toned hi-lights finished off with a simple trim and style out.
Partial Highlights, Trim & Blowdry
Custom partial Hi-light, trim & blowdry.
Color Touch-up w/blow dry (new growth only)
Haircut ADD ON with any color service
Deep conditioning service -Add On Svc.
Deep conditioning service to restore shine, health and moisture to your hair. This service can be added to any color or cut service for a low discounted price.
Show more
Men's Services
Mens cut & shampoo
Precision cut using clippers and or shears with scalp massaging shampoo
Style only services
Roller Set & Blowout
Roller set & styled blowout
Current Specials
Lash Extensions-April FB Special
Dermaplaning w/instant facelift combo special
Dermaplaning Special-May 2018
Microblading
Microblading Consultation
Love my new Lashes!

Looks awesome

Awesome!

Chandra always does such a great job on my lashes!

Awesome thanks girl!!
Similar businesses
---
212 Temple Hall Hwy suite: 4, Granbury, 76049
Adore Lash Lounge Salon & Spa