#layslay creations of Tondalaya
211 w 119th st, Pretty flawless hair, Chicago, 60628
#layslay creations of Tondalaya
211 w 119th st, Pretty flawless hair, Chicago, 60628
---
Popular Services

Kids braids

service includes a wash and a blow dry, and deep condition. Must bring accessories!! ((MUST SIT STILL LONG EN...

show more

Soft glam beat (make up )

Soft glam includes light shadow shading up to 3 colors with light beat and lashes

Genie ponytail

service includes a wash and a blow dry, and deep condition.no hair included

---

Natural hair🌾🌿

Wash&set

service includes a wash and a blow dry, and deep condition. Flat iron,wrap and go

Ends trim

service includes a wash and a blow dry, and deep condition. Also clipping dead ends price varies by length and...

show more

Traveling service

Ocean Waves

Service includes wash, deep condition and wave up. HAIR MUST BE PERMED can be included**for additional pricing

Ocean Waves Combo

Service includes perm, wash, and wave up

Silk press

This service includes several keratin treatments, deep conditioning,clips/trim ends , deep set cap, and flat ...

show more

---

Weaving services💆🏾‍♀️

Basic sew in

This is a basic leave out sew in service which includes braid down wash and blow dry and weave attachment natu...

show more

Closure sew in (hair included )only up to22"

Includes wash blow dry deep conditioner braid down weave attachment with hair provided!!! Must ask prior to bo...

show more

Frontal sewin

This is a frontal sew in service which includes braid down wash and blow dry and weave attachment Styling:ba...

show more

Closure sew in

This is a closure sew in service which includes braid down wash and blow dry and weave attachment Styling:bas...

show more

Frontal quick weave

This is a basic glue in service which includes braid down wash and blow dry and weave attachment Styling:basi...

show more

Closure quick weave

This is a closure glue in service which includes braid down wash and blow dry and weave attachment Styling:ba...

show more

Closure bob quick weave

This is a closure glue bob service which includes braid down wash and blow dry and weave attachment Styling:b...

show more

Half up half down quick weave

Hey service includes a wash and a blow dry.

Half up half down (SEWIN)

service includes a wash and a blow dry. Partial sew in

Hair Extension ( Takedown) service

service includes a wash and a blow dry. Unistalling hair extensions!(weave) I.e. removing glue,threads,etc

Bob quick weave (blunt cut etc.)

service includes a wash and a blow dry, and deep condition.

Quick weave

service includes a wash and a blow dry, and deep condition.

---

Wig services 👑

Closure wig install

This is a closure sew in service which includes braid down wash and blow dry and weave attachment Styling:bas...

show more

Frontal Wig install

This is a frontal wig install service which includes braid down wash and blow dry and weave attachment Stylin...

show more

Wig construction (ONLY) no hair included

This service include hand stitching extensions onto cap.! Customer provides hair

---

Braids 👸🏾

2 feed ins

service includes a wash and a blow dry, and deep condition.hair included 1b only

Regular women's braids in bun

Old school knot braids which means extension is added to front of braid instead of fed into hair.

Feed in braids into style

Small feed ins into ponytail/bun/tribal/ANY Medium to small feedins

2 Butterfly braids

service includes a wash and a blow dry, and deep condition.hair included 1b only

Up to 8 feed ins braids (including pop smoke etc.)

service includes a wash and a blow dry, and deep condition. NO STITCHING PLEASE SELECT STITCH BRAID!!! Hair in...

show more

Kids braids

service includes a wash and a blow dry, and deep condition. Must bring accessories!! ((MUST SIT STILL LONG EN...

show more

Feed in ponytail

service includes a wash and a blow dry, and deep condition. Medium/jumbo only

Crochet

service includes a wash and a blow dry, and deep condition. Any crochet style book here faux locs/twist/regula...

show more

Passion twist

service includes a wash and a blow dry, and deep condition. Please note I am a honest stylist when booking thi...

show more

Stitch braids

service includes a wash and a blow dry, and deep condition. Price varies HAIR INCLUDED !! 1B ONLY!!!Any other ...

show more

Small box braids

service includes a wash and a blow dry, and deep condition.please state how long you want braids which is addi...

show more

Medium box braids

service includes a wash and a blow dry, and deep condition.Please state how long and if accessories will be ap...

show more

Jumbo box braids

service includes a wash and a blow dry, and deep condition.please state how long and if accessories will be ap...

show more

Braid (Takedown )service

service includes a wash and a blow dry, and deep condition.take down of braids (micros/twists/box braids/soft ...

show more

Goddess box braids (average size only )

service includes a wash and a blow dry, and deep condition.

Feed ins & box braids (half&half)

service includes a wash and a blow dry, and deep condition.hair included 1b only two layer braids with feedin ...

show more

---

Locs 🤩

Loc retwist

This service does not come with wash!! Must book the wash and retwist for a wash included Retwist and style

Loc wash & style

service includes a wash and a blow dry, and deep condition. Also any style

Loc wash style detox

Comes w/ ultimate wash, deep condition, lemon/ACV treatment and style

Individual faux locs around perimeter w/crochet

service includes a wash and a blow dry, and deep condition.

Havana Twists (Over Locs)

Havana twist with Marley hair over locs comes with retwist wash and style. There are more services like this A...

show more

Average size faux locs

service includes a wash and a blow dry, and deep condition.please state length (additional fee )no hair includ...

show more

Jumbo faux locs /bob

service includes a wash and a blow dry, and deep condition.

Faux locs small

service includes a wash and a blow dry, and deep condition.please stated length (additional fee) No hair inclu...

show more

---

Ponytail services 💋

Genie ponytail

service includes a wash and a blow dry, and deep condition.no hair included

Middle part ponytail

service includes a wash and a blow dry, and deep condition. No hair included

Swoop ponytail

service includes a wash and a blow dry, and deep condition. No hair included

Braided swoop ponytail

service includes a wash and a blow dry, and deep condition.

Braided ponytail

service includes a wash and a blow dry, and deep condition. A braid or two throughout ponytail stitch included...

show more

Bubble ponytail

service includes a wash and a blow dry, and deep condition.

Fancy ponytail (designs,fishtail,etc)

service includes a wash and a blow dry, and deep condition.send picture prices varies (weddings etc.)no hair i...

show more

---

Make up services

Eyebrow arch clean up

Arch and light fill in w/concealer clean up

Very light makeup

Brow clean up, light foundation, lashes

Soft glam beat (make up )

Soft glam includes light shadow shading up to 3 colors with light beat and lashes

Dramatic beat (make up )

Dramatic beat includes any eyeshadow design with glitters etc . Foundation, lashes, wax

Special effects make up (Halloween)etc

Make up for Halloween, photo shoots , and more

🧐1on1 classes

1on1 classes included brushes and make up product comes with great tips instruction on how to apply and remove...

show more

---

Model jobs

❤️Model GiG for Hair

MUST COME washed and ready unless stated otherwise for model gig hair not included

---
Reviews
Reviews are no joke! Booksy values authentic reviews and only verifies them if we know the reviewer has visited this business.
I love my hair first time coming...
I just love her all the way full of fun and energy and she slayed my hair thank you boo 🥰...
She always slay some hair and her u right u always be satisfied don't mind come back...
Love her she's the best...
#layslay creations of Tondalaya
Thanks love enjoyed your company
Always in and out literally with a wash and blow dry included... not to mention the neat braid work. No tension! My daughter is four and she loves all of her hairstyles....
#layslay creations of Tondalaya
Awww thanks love I'm honored
My daughter is full of personality and her hair speaks for itself ... clean, neat braids kid friendly styles we love!...
We received amazing service. I was glad that she accepted our appointment for a Bridal party. She greeted us with breakfast and coffee to get the day started. We even got done early. We. All loved our hair especially the bride!!! I would definitely b...
I just love her vibe and spirit and she's very timely manner...
Very professional my hair is neat and and pretty...
DO NOT BOOK HER. She is very unprofessional. If I could give you no stars I would. I was not going to say anything, however the public needs to know what their dealing with. You also need to be aware of your behavior yesterday-especially in front of ...
she's my favorite and only stylist, i love my hair...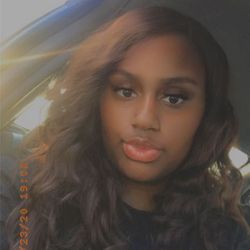 Don't second guess, BOOK HER! First time customer and I'll be back!...
Stylist was patient and worked well with my niece. Book with her!!!...
They don't call her layslay for nothing. Tried her for the first time because she's across the street from my office. She did my daughters sew in closure. Love love love it! She did a beautiful job. She has a great personality and good spirit. And sh...
Her work is excellent!...
Laya's work is simply amazing! The services are great and she slayed my sister's hair. Highly recommend!...
I love my kids hair I highly recommend...
very good experience the shop was very professional very clean the braids are some of the best Braids my daughter has had. Thank you Very satisfied customer...
Beautiful person full of life & her name goes to exactly how she did my daughter sew-in "slayed" it!!! I recommend......
#layslay creations of Tondalaya