ZQBLACCBARBIE Ladykilla20
2335 Cedar Avenue, Call @ gate, Long Beach, 90806
ZQBLACCBARBIE Ladykilla20
2335 Cedar Avenue, Call @ gate, Long Beach, 90806
---
Popular Services

Men styles into bun (just flat top) 2-6 Braids

Press an curl/ press an flatiron

Your hair should be taken down and combed out ready to be washed When you arrive. If you want anything extra l...

show more

---

Styles, Wigs an Weaves

Beehive braid in a circle

Come with your hair washed and blow dried ready to be braided combed out no tangles and no Matted hair

Custom wig unit

Prices may vary depending on the price of the hair u luv and depending on the frontal or closure or 360°

Invisible part Install or replacements

Full head weave and no hair out

Please have hair washed and blow dried before arrival if you need it washed it needs to be discussed before ar...

show more

Weave with ponytail on top

Your hair needs to be washed and blow dried before arrival

Full head weave with lace front /closure

Partial weave all edges out (just middle/ponytail)

Your hair needs to be washed and blow dried before arrival

Ponytail (glue/sew-in)

Heat or no heat hair needs to be washed and blow dried before arrival unless it is discussed before arrival

Press an curl/ press an flatiron

Your hair should be taken down and combed out ready to be washed When you arrive. If you want anything extra l...

show more

Haircut/ curls/unit-weave cut/layers

This service will be additional if your hair (weave) is long and you would like it to be cut (Bob)

Flat iron weave or mixed Hair (no press)

Your hair needs to be washed and blow dried before arrival to keep this set price

---

Traveling

Travel 🚙 ✈️

Depending on how far mileage and gas

---

(Braids) Kids 12 and under

French braids (lil girl hairstyle)

Please pick up 24 hour edge tamer & 2-3 packs of braiding hair Rastafari or black and gold have hair washed an...

show more

Ponytail feed in (jumbo)

please pick up 24 hour edge tamer purple top & 6 packs of braiding hair Rastafari or black and gold have hair ...

show more

2 braids goddess feed in

Please pick up 24 hour edge tamer & 2-3 packs of braiding hair Rastafari or black and gold have hair washed an...

show more

4-6 feed in

Please pick up 24 hour edge tamer & 5 packs of braiding hair Rastafari or black and gold have hair washed and...

show more

2 layer feed in

Please pick up 24 hour edge tamer & 5 packs of braiding hair Rastafari or black and gold have hair washed and ...

show more

4-6 French braids(none-very lil hair added)

Please pick up 24 hour edge tamer & Please have your hair washed and blow dried out before arrival matted hair...

show more

Side feed in (lemonade braids)

Please pick up 24 hour edge tamer & 3 packs of braiding hair Rastafari or black and gold have hair washed and ...

show more

---

(Braids) Age 13 and older

2 layer feed in braids (small)

Please pick up 24 hour edge tamer & 7 packs of braiding hair Rastafari or black and gold have hair washed and ...

show more

2 feed in braids (goddess

Please pick up 24 hour edge tamer & 3packs of braiding hair Rastafari or black and gold 24 hour edge tamer hav...

show more

Individuals down to waist length

Please pick up 24 hour edge tamer & 8 packs of braiding hair Rastafari or black and gold have hair washed and ...

show more

Individuals to your bra strap

Please pick up 24 hour edge tamer & 7 packs of braiding hair Rastafari or black and gold have hair washed and ...

show more

2 layer feed in braids (Large)

Please pick up 24 hour edge tamer & 8 packs of braiding hair Rastafari or black and gold have hair washed and ...

show more

2 Layer feed in (Medium)

Please pick up 24 hour edge tamer & 7 packs of braiding hair Rastafari or black and gold have hair washed and ...

show more

Faux Locks (crochet inside)

Medium (regular) French braids ponytail

Please pick up 24 hour edge tamer & Make sure your hair is washed and blow dried before arrival please bring 2...

show more

Medium feed in ponytail

Please pick up 24 hour edge tamer & 4 packs of braiding hair Rastafari or black and gold have hair washed and ...

show more

Jumbo feed in a ponytail

Please pick up 24 hour edge tamer & 5packs of braiding hair Rastafari or black and gold have hair washed and b...

show more

4-6 feed in braids

Please pick up 24 hour edge tamer & 6 packs of braiding hair Rastafari or black and gold have hair washed and ...

show more

Side feed in braids (lemonade)

Please pick up 24 hour edge tamer & 4+ packs of braiding hair Rastafari or black and gold have hair washed and...

show more

Jumbo side braids (lemonade)

Please pick up 24 hour edge tamer & 5 packs of braiding hair Rastafari or black and gold have hair washed and ...

show more

---

Box braids

Jumbo waist length box braids

Please pick up 24 hour edge tamer & 9 packs of braiding hair Rastafari or black and gold 24 hour edge tamer ha...

show more

Box braids wit curls (medium bra strap)

Please pick up 24 hour edge tamer & 8 packs of braiding hair Rastafari or black and gold wit any freetress cur...

show more

Jumbo box braids (Short) bob

Please pick up 24 hour edge tamer & 8 packs of braiding hair Rastafari or black and gold 24 hour edge tamer ha...

show more

Medium waist length Box braids

Please pick up 24 hour edge tamer & 9 packs of braiding hair Rastafari or black and gold have hair washed and ...

show more

1/2 box braids (back) 1/2 feed in (front)

Please pick up 24 hour edge tamer & 6 packs of braiding hair Rastafari or black and gold have hair washed and ...

show more

---

Twisties

Passion twist jumbo (bra strap )

Please pick up 24 hour edge tamer & 6/7packs of Free tress BRAID hair (crochet latchhook) 20inches Please hav...

show more

Passion twist medium(bra strap)

Please pick up 24 hour edge tamer & 8 packs of Free tress BRAID hair (crochet latchhook) 20inches please have ...

show more

---

Men

Men braids one layer (full head)

Men/boys Medium boxBraids/2strand twist

Men/boys (12&up) small Platts/2stand twist

Men styles into bun (just flat top) 2-6 Braids

Men box braids/Feed in(flat top)wit fake hair

If you would like to have a hair added a.k.a. feed in i need to know before arrival

---

Dreads

Touch up dreads kids up to 15

Dreads (15years up)touch up

Please bring some 24 hour edge tamer

Touch up dreads (top/flat top)

Please bring some 24 hour edge tamer

Styling (platts,Designs, cornrow)

This would usually be something you want after I do the touch up if it's not a ponytail

Two strand twist

If you want your dreads touched up at the roots and then two strand twist you have to let me know before hand ...

show more

---

Add on's

Highlights / installation units

Take down (weave,braids, ponytail, wigs)

Hair jewels/accessories

Let me know before hand if you need me to get any jewelry or accessories silver or gold and maybe even a color

Blow dry

I need to know before you arrive

Hot oil /deep conditioning/any treatment

---
Reviews
Reviews are no joke! Booksy values authentic reviews and only verifies them if we know the reviewer has visited this business.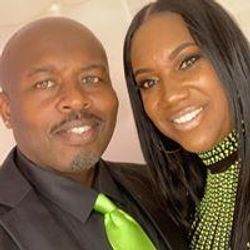 She was fast and braided my hair exactly like i showed her from the photo. My Braids are Gorgeous!! I would definitely recommend ZQ to anyone who loves getting their hair braided Summer is almost here. I'll be making another appointment SOON!!...
Very good service. ZQ did an extremely amazing good job on my twist. I will be going back to her often...
Good reliable service gets me right every time ✌🏽...
Fast, reliable. Does great work....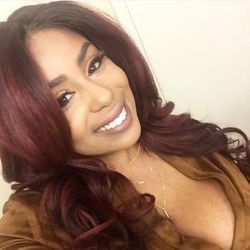 I got small knotless individuals they look great! She was fast, professional, great customer service. Even gave me a pickle for my pregnancy cravings lol. Would definitely recommend and return....
She's really nice I liked my experience her dog coco too haha...
Love my hair, I got a sew in with minimal leave out. Very organized braid pattern. It was immediately clear that this waa an experienced stylist who knows the best process for an instal. Very professional, friendly and clean environment. I will defin...
Good experience, very professional. Thank you....
She did a fantastic job with my Senegalese twists. She's professional, on time, and very sweet. I also love her dog lol! Definitely going back to her to do my hair again :)...
Easy communication. On time and good work. Thank you...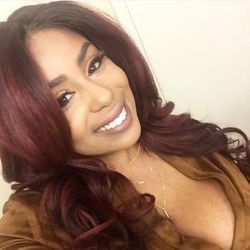 She was great and works fast my weave was extra flat! I loved it will be returning !...
Very professional timely and great with briads. I love the style. Cant wait to get my hair braided again....
Zaquiela did an amazing job on my hair! This was my first time using a lace front closure and she really made me feel comfortable throughout the whole process. Zaquiela was professional, friendly and knew exactly how to get the look I was going for!...
Fantastic very knowledgeable with braiding very fast and efficient #Yelpeliteoc 😎...
ZQBLACCBARBIE Ladykilla20