Cosmetic dentistry near you
Toothaches and dental issues in the form of cavities or gingivitis are some of the most common reasons people visit the dentist—but although the overall health of the teeth is incredibly important, many people also schedule appointments with cosmetic dentists purely for aesthetic reasons. Cosmetic dentistry can help enhance or improve your smile through beautifying treatments including veneers, teeth whitening, and more! Sound like something you're looking for? Easily schedule an appointment at a family and cosmetic dentistry center from your mobile phone or computer by heading over to booksy.com or using the Booksy app.
Cosmetic dentistry - around you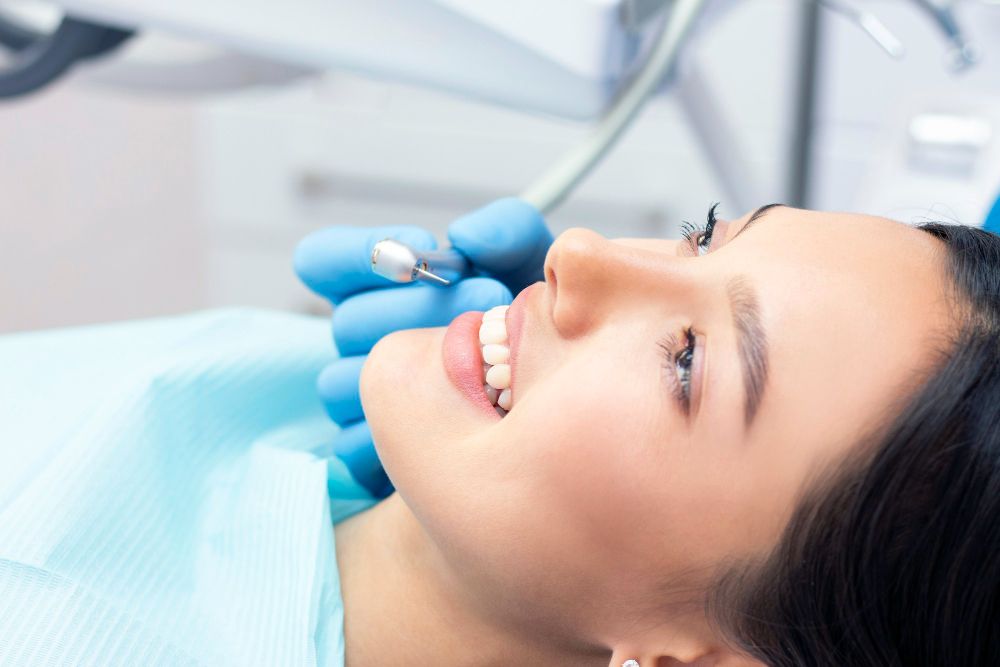 What is cosmetic dentistry?
 So, what is cosmetic dentistry, exactly? Cosmetic dentistry is a specialty of dental medicine that focuses on improving the appearance of the teeth. Though cosmetic dentists are trained in and able to perform standard oral hygiene practices like filling cavities, they primarily focus on treatments that are meant to upgrade the look of the teeth, gums, and bite such as teeth whitening, veneers, implants, dental bonding, crowns, inlays, and onlays, among others. What to expect from cosmetic dentistry? With any cosmetic dentistry procedure, you can expect a visible improvement in the appearance of your teeth. The exact process of each type of dental treatment will look different, however, the main goal is to refine the look of your teeth and restore confidence in how your smile presents whether you're experiencing issues like discoloration, missing teeth, crooked teeth, or damage in the form of cracks or chips. How to find the best provider for cosmetic dentistry near you? The fastest and easiest way of finding the best provider for cosmetic dentistry near me isn't by using mainstream search engine sites—with Booksy, the entire booking process is made simple from initial search to appointment finalization. You can locate a great provider near you by filling in the search bar fields, then browsing through your options and reading the reviews to find the best selections, or by using the "Sort by" filter. How do I make an appointment for a cosmetic dentistry treatment? Forget dialing numbers and staying on hold for an undetermined amount of time—booking an appointment with a cosmetic dentist is quick, pain-free, and doesn't require any phone calls if you're scheduling via Booksy. By using Booksy's search engine bar, you can enter your information into the available fields. Once you've done so and have checked out what's in store, you can make an appointment for your desired treatment by clicking the "Book" button associated with it. How much does a cosmetic dentistry treatment cost? Because there are so many different treatments available within the realm of cosmetic dentistry, you'll notice that each treatment type will likely bear its own price point. Individual prices will typically depend on factors like where you're located, who your provider is, and what treatment you're getting. To view costs of cosmetic dentistry treatments near you, use Booksy's search bar to scope out prices. How do you prepare for a cosmetic dentistry treatment? It all depends on which type of treatment you book! Some cosmetic dentistry treatments will be rather simple and may not require elaborate preparation. Whereas other types of procedures might be more complex and may come with an entire checklist of steps to take beforehand. Therefore, the best way of preparing for a cosmetic dentistry treatment is to speak with your provider and ask about what to do before coming in for the specific type of treatment you've chosen to get—that way, you're guaranteed to be prepared!