Pet services near you
For most people, pets are four-legged family members. They care for them just as they would for another human being. That's why many owners not only care for their furry friends by creating a healthy diet and providing them with exercise, but also by taking them for various treatments and services. With so many pets around, it should come as no surprise that pet services have become so widely available. And now, thanks to Booksy, you can schedule such a service for your furry friend online. Find your local pet spa or pet grooming center by visiting the Booksy website or opening the Booksy app.
Pet Services - customer reviews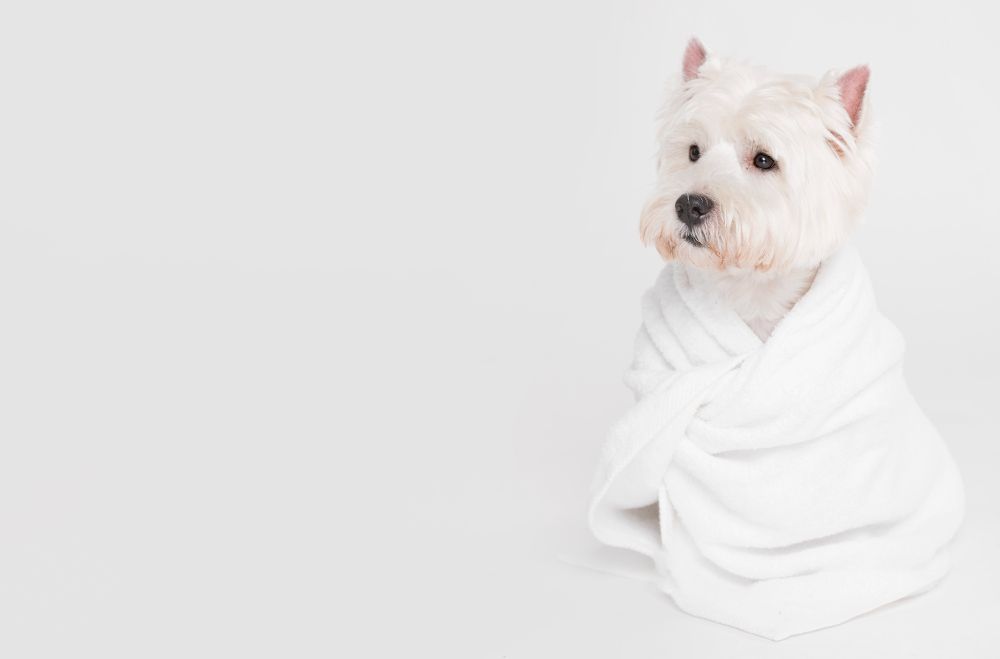 What are pet services?
Under the umbrella name of "pet services" you can find a myriad of services and treatments that cater to your furry family members. They include: Pet grooming services, that is those that help keep your pet looking their absolute best Pet spa services, when your friend is in need of some relaxation and rejuvenation Pet sitting services for when you simply can't take your four-legged friend with you And more! What to expect during a pet service? Of course, this all depends on what type of service your pet will be getting. However, in most cases, your role is limited to getting your pet to the establishment, paying, and picking them up afterwards. You let the professionals take care of the rest. On the other hand, if you're taking your pet to the veterinarian, you may need to stay with them throughout the appointment to comfort them and calm them down. How do you prepare your furry friend for pet services? This all depends on whether your pet has already had such a service or not. If it's your, their, first time, you may want to read up about what your friend will experience. This way you'll know if they can handle it, or if you need to prepare them beforehand. In case of doubts or questions, don't hesitate to reach out to the service provider and talk your case over with them. By doing this you can prevent unnecessary stress for your pet. How much do pet services cost? Again, this all depends on what service you are scheduling. Moreover, when it comes to grooming services, the final cost will be impacted by the size of your pet, the length of their hair, and how much pampering for them you choose. In the case of pet sitting, the length of the stay will mainly influence the price, with your dog's needs also playing a role when it comes to the payment part. Schedule with Booksy to see the price of the service you're booking! How do I make an appointment for a pet service? Of course, you can call or text to make an appointment, but doesn't doing it online sound much easier? With Booksy, you have access to amazing pet specialists at your fingertips. All you need to do is visit the Booksy website or open the Booksy app and search for the service you want to schedule. Once you pick a date and time you'll want to confirm your appointment and that's it! See how fast it is? How to find the best place offering pet services near you? When it comes to services for your furry family member, you obviously are only interested in the very best. That's why scheduling through Booksy is a great option. Not only are you provided with a great selection, you can also check reviews left by previous clients. Simple head over to the service provider's "Reviews" section. There you can read feedback and make sure you're choosing the right place for your pet.