Crochet braids near you
When exploring the different types of protective hairstyles out there, you'll find many varieties from wigs to dreadlocks, and everything that falls in between. One style that mostly everyone is familiar with is the weave, which involves sewing hair extensions directly into the natural hair—but have you heard of crochet braids? Similar to weaves, crochet braids require integrating hairpieces into the natural hair, but the difference is, rather than using a needle and thread, a crochet hook is used. Plan your next look by choosing one of the many crochet braids hairstyles available and schedule an appointment with a hair care specialist near you, with Booksy!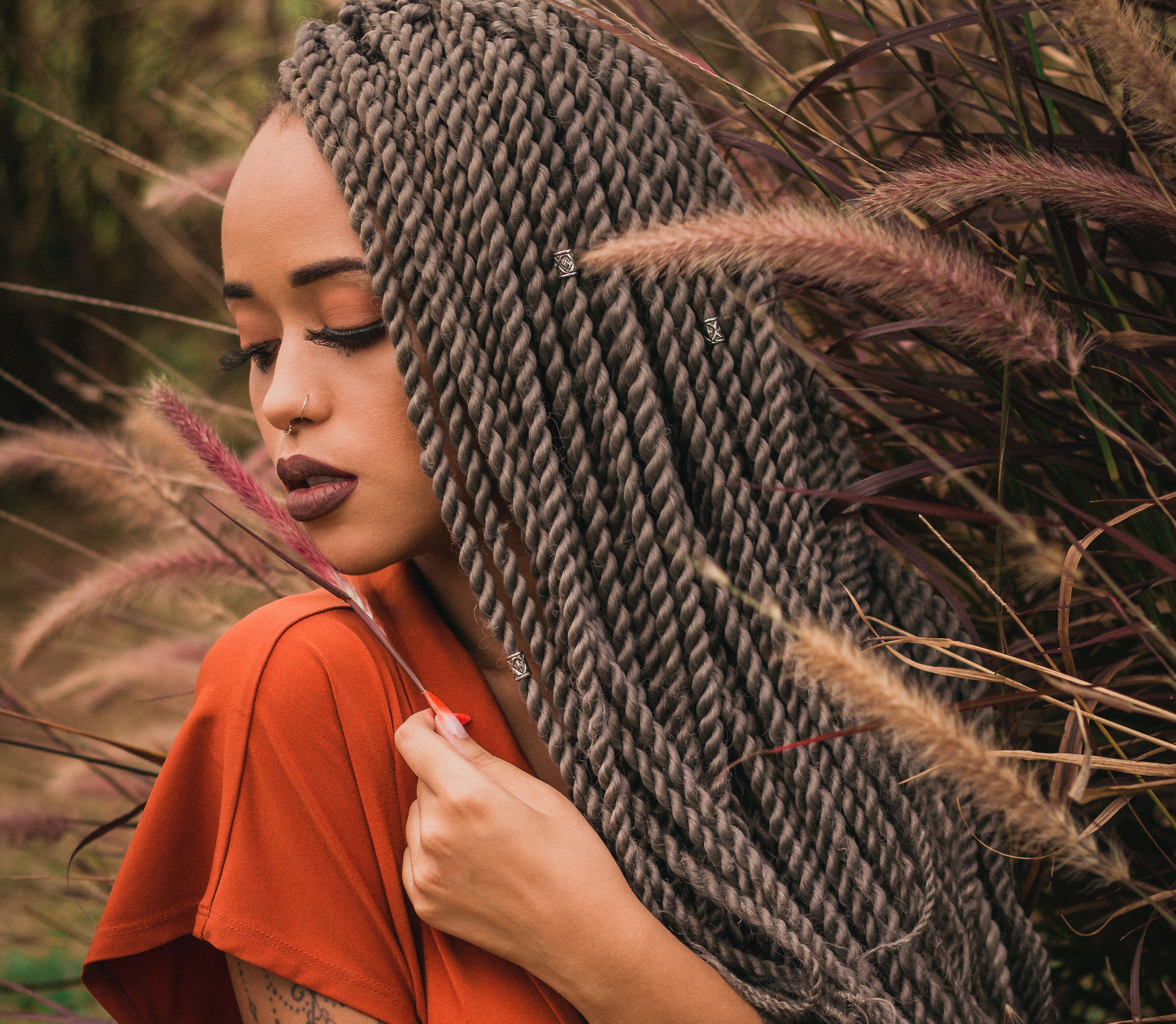 Crochet braids - customer reviews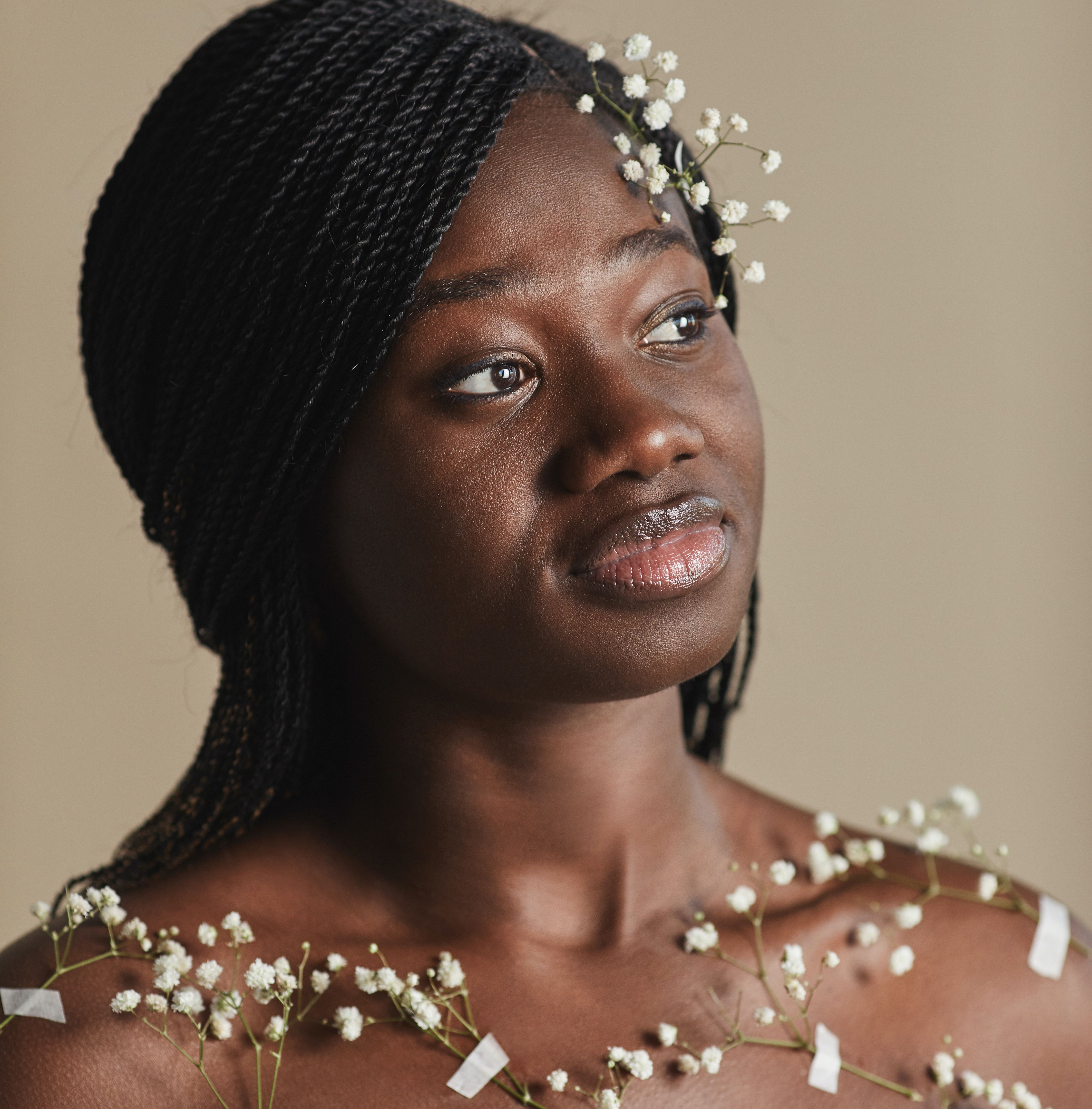 What are crochet braids?
Crochet braiding is a method of attaching hair extensions to natural hair by using a crochet hook tool. Some of the most popular versions of crochet braids include box braids, micro crochet braids, Fulani braids, and passion twist crochet braids. But despite the name, crochet braids don't have to be styled as plaits—in fact, there are plenty of crochet braids styles that present as bounce-filled curls or voluminous waves. What to expect from crochet braids? With crochet hair braids, the entire installation process roughly takes around 90 minutes to three hours to complete, which comes out to much less time than traditional braiding procedures. This method of doing hair is extremely versatile, with the ability to produce a number of different styles, and on top of that, when it comes to crochet braids, kid friendly styles are just as important, of which you'll find that there are many. How to find the best provider for crochet braids near you? It doesn't matter whether you're into the idea of getting individual crochet braids or crochet braids twist style, a great provider will be able to execute the crochet hairstyle of your dreams! Find some of the top hairstylists near you that specialize in crochet braids by using Booksy's search engine bar to start a search. After that, you can easily locate the best options via the "Sort by" filter or by checking out some customer reviews. How do I make an appointment for crochet braids? With Booksy, scheduling an appointment for crochet braids is as easy as it gets! Head over to the search bar found at the top of the page and enter information related to your search such as what you're looking to find, where you're currently located, and the appointment timeframe that suits you best. Then, to book an appointment, simply choose a provider and a service that speaks to you and click the "Book" icon next to it. How much do crochet braids cost? There are a few different things that will determine how much your crochet braids hairstyle will cost. Firstly, which provider you schedule an appointment with and what city you're located in will play a big role in determining the price. Likewise, the style of crochet braiding you select as well as the type of hair extensions you choose (natural versus synthetic) will also play a role in cost. The best way to find exact price points is to conduct a search on Booksy for crochet braids near you. How do you prepare for crochet braids? Appropriately preparing the hair for a crochet braids installation is one of the most important things you can do to keep your crochet braids looking fresh for a longer period of time—that's why a thorough wash with a clarifying shampoo and following up with a deep conditioning treatment is so important. Though a wash and conditioning treatment is often a part of the appointment, some people prefer to do this on their own at home beforehand, or they do so in the event that washing and conditioning aren't included in a crochet braiding service.   Articles Kids Hair Braiding The Most Beautiful Braid Hairstyles Celebrating the History of Black Hairstyles How To Style Natural Hair Celebrating Black Hair How to Avoid a DIY Hair Fail At Home