Dentist near you
Having strong and healthy teeth is about much more than simple physical appearance. Not only do you obviously need your teeth in your everyday life, but their condition also affects the rest of your body. Dental issues can lead to much more than a regular bad breath. Bad oral hygiene can cause cardiovascular diseases, respiratory infections, or malignant diseases. That's why taking good care of your pearly whites is so vital. Of course that, and the fact that you simply want to have a pretty smile. So don't hesitate to visit a dentist's office every now and then. Moreover, now you can do it quickly and easily through Booksy!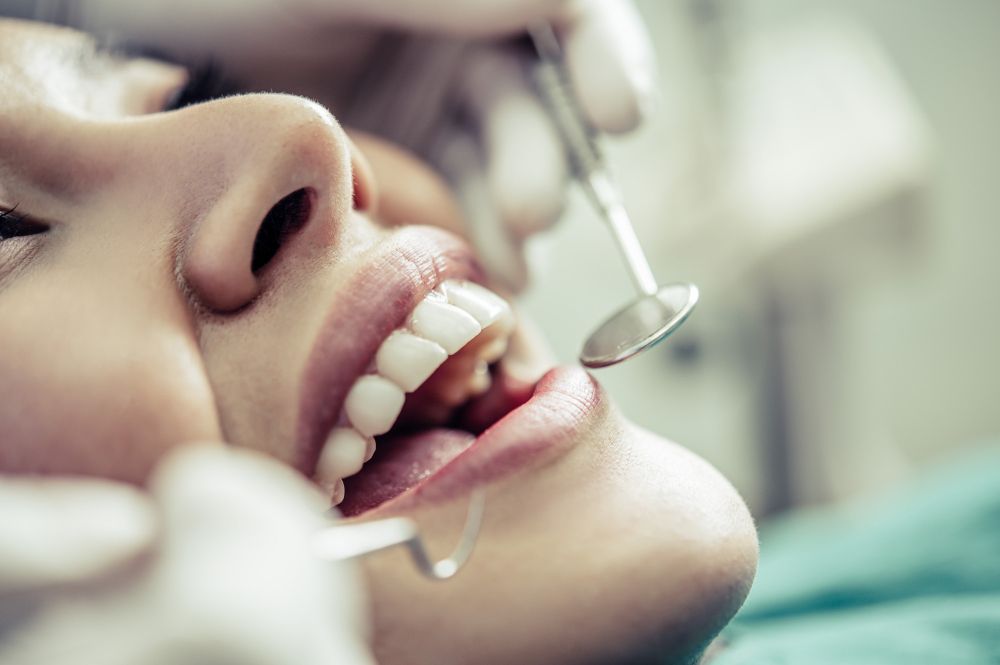 Teeth Whitening - customer reviews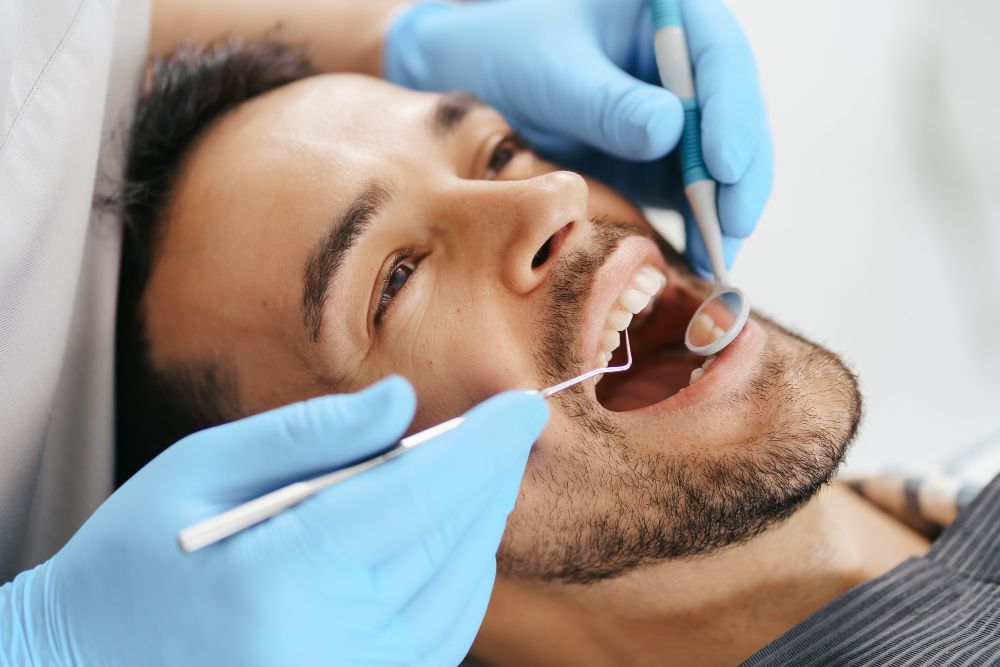 What does a dentist do?
A dentist takes care of various issues happening to your teeth and gums. They treat tooth decay, fill cavities, and repair fractured teeth, just to name a few. Essentially, when you start feeling any type of pain or discomfort, or see any things happening to your gums or teeth, a dentist is who you should see as soon as possible. Additionally, a dentist will also help you create a regimen of how to properly take care of your teeth at home. What to expect from a dentist visit? This all depends on what issue you're coming in with. Also, sometimes a thing that seems like a little problem actually ends up being complicated and requiring a prolonged treatment. However, what you can expect from each visit is laying down on the reclining chair and having your mouth, teeth and gums, examined by the dentist. Unfortunately, you can't expect the visit to be pleasant, even if it comes down to some little issues. How do you prepare for a dentist visit? Before coming into the dentist office for your appointment, spend some time cleaning your teeth. Brush them thoroughly, rinse with mouthwash, and floss. This is a common courtesy that will not only allow your dentist to work in a "clean" environment, but also allow him to better notice any health issues connected to your teeth. If you tend to panic before a dentist appointment, take some time before the visit to calm down and relax.  How do I make an appointment for a dentist visit? You may have not known about this, but now, you can actually schedule a dental appointment through Booksy! No more calling the office and going back and forth to find a good date. Now all you need to do is visit the Booksy website or open the Booksy app. This will give you access to our health and beauty service providers, and allow you to book an appointment no matter where you are, or what time it is. How to find the best dentist's office near you? Treating teeth is a quite complicated process, requiring the dentist to be good at what they do. So to make sure you're choosing the right specialist, head to Booksy's feedback section in the service provider's profile. There you'll be able to see the rating of the dentist's office and read reviews about the experience left by previous patients. And when you need a specialist close to you, take advantage of the "Map View" feature to locate one in your vicinity.  How much does a dentist cost? This, of course, all depends on the treatment you will be getting. A simple check up won't be expensive, but if it ends up being a root canal treatment, you will have to pay a quite big amount. Moreover, if you opt for an aesthetic service, like teeth whitening, the price will also vary based on the products used during the visit. In any case, whenever you're going to the dentist's office, prepare yourself  that you may spend a few hundred dollars