Hair & Beauty
How to Start a Home-Based Esthetician or Facial Business Home Studio
Booksy Biz
Business Plan
Esthetician
Home Business
marketing
Spa
If you're a facialist or esthetician looking to be your own boss, you can choose to go down one of two routes.
You could open your own salon or you could build your business from home. The first option is great if you have a lot of experience running spa establishments, managing a team, and if you have the budget to set up a full-fledged spa.
On the other hand, if you're starting out and you're not keen on taking on a great amount of risk, the latter is likely to be the most practical option.
To determine if a home-based business is the best next step, you should consider the pros and cons and the business practicalities of a home-based spa business. From there, take some time to understand the steps you need to follow to get set up.
We've outlined all of these in this guide. Have a look below.
Table of contents
Benefits of starting a facial business at home
Challenges of starting a facial business at home
What to consider before starting your at-home facial business
How to start a facial business at home

Register your business
Determine your business budget
Create a business plan
Craft your offerings
Purchase your products and equipment
Get your operations and financials in check
Spread the word
Win over clients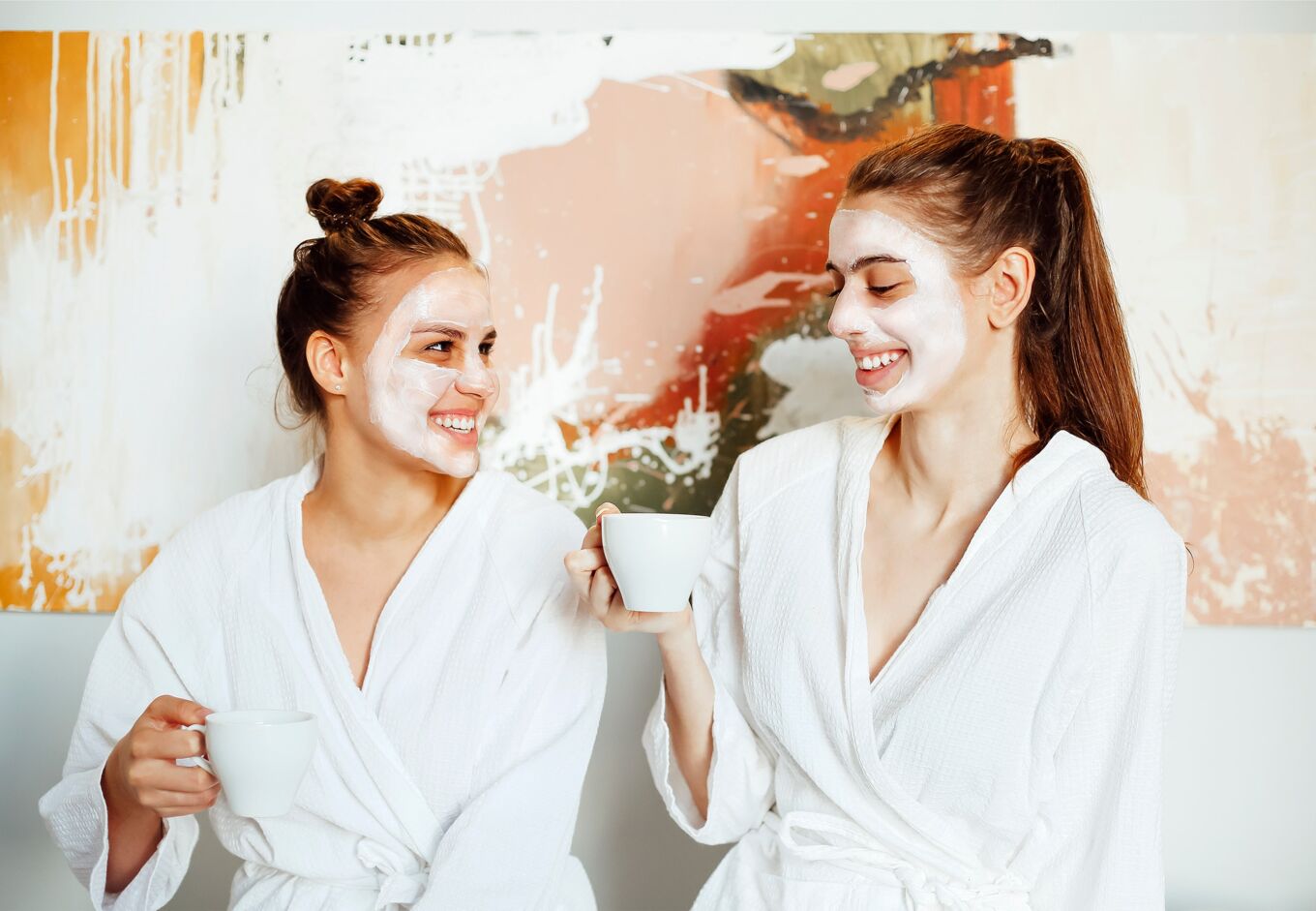 Benefits of starting a facial business at home
Building your esthetician business from home affords you a lot more flexibility than diving straight into opening a spa—which is a huge challenge.
And while the big leap of opening a brick-and-mortar works for some, it may not be for you if you want to run your business from home which allows you to grow at your own pace. There is no additional rent to cover. No employees. Your profit margin is much higher, and there is very little risk involved.
Perhaps the most exciting benefit is that you get to create your business however you want to. You can also build a brand that reflects you and what you want to offer your clients. Plus, you get to be involved across the entire spectrum of the business.
Challenges of starting a facial business at home
One of the most significant challenges to starting a facial business at home is the initial costs of products and equipment. If you've been used to working in a spa, you will have enjoyed using treatments and gadgets owned and supplied by your employer.
When you open your own business, you will need to acquire all of the tools necessary to run it. While that's still much less out-of-pocket than renting a salon, it could still amount to a considerable cost.
The other side of the total independence coin is that you also have to be responsible for budgeting your own marketing, finances, business operations, and administration. You're going to take on more roles than you will have had as an employee at a salon.
What to consider before starting your at-home facial business
Before you rush out and hand in your notice, there are a few things you need to consider to ensure that a home-based facial business is the best option for you and your current circumstances.

What equipment and products will you need?
Your equipment and products are going to be the largest upfront cost to starting your business, so you better map out these costs and ensure it's in your budget before you take any steps.

At the very least, you are going to need a facial chair or massage table, a stool for yourself, shelving, sterilizing equipment, and a magnifying lamp.
You can shop around for these at spa supplies stores, but to give an idea of how much to budget, packages with these items can be found on Amazon for around $495. That doesn't include the sterilizing materials, which can cost around $20. You also have the option to order from specific wholesale suppliers in your area.
Then, you need products and additional items that are specific to your offering. A wax warmer, towel steamer, and microdermabrasion machine are all likely to be on your initial shopping list. All of these items together are going to set you back around $1,000, depending on your preferences and offers.
Identify the products you want to use and calculate how much you'll initially need when you open your spa. From there, run the numbers on how much you're likely to use each month. This will help you figure out what it's going to cost to replace these products as you operate your business.
When setting your budget, the key is to figure out your upfront startup costs and ongoing needs so you can move forward with a complete understanding of what's necessary to get you to launch.
Do you have space in your home?

Clients who attend aesthetician appointments at the clinician's home will still expect a high standard of comfort and relaxation to accompany the experience.
You cannot do facials in your living room where family members may accidentally walk past. You must have a room that can be turned into a peaceful oasis where your clients can wind down and enjoy the service.
Within this room, you need to make sure you have the electrical sockets necessary to power the equipment, ventilation, heating, or cooling to create a comfortable environment.
Here's a glimpse of an aesthetic oasis that Jadé Marie has created for her clients
What taxes and licenses are home businesses responsible for?
Depending on where you live, you may have to get a license to operate a business at home, and you will have to ensure that you register your business and pay taxes. Before you do anything, you should look into the local provisions to understand what your responsibilities will be to ensure you don't get in any trouble.
Your specific licenses and tax requirements will depend on your business entity as well as the state, county, and city you're in.
To be safe, consult with tax professionals in your area to understand all the requirements you need to take care of to officially get your business up and running.

How will you attract customers to your business?
Marketing is a critical part of running any business. And this can be particularly tricky when your business is operating from your home and you won't have the foot traffic to get drop-ins off the street.
So, map out a plan for how you'll attract customers and drive traffic to your home-based spa.
How to Start a Facial Business at Home
Now that we've covered the pros and cons, as well as the factors to consider when it comes to running a spa from your house, let's dive into the steps you should take to get your business off the ground. Here's a practical starting a facial business template to follow.

1. Register your business
Based on what you found in your taxes and license research, go ahead and register your business with the relevant authorities. The specifics here will vary depending on your business entity (e.g., sole proprietorship, LLC, corporation).
Generally speaking though, it'll involve:
Establishing your business entity
Obtaining an EIN
Setting up a business bank account
Registering for a sales tax ID (if required)
Signing up with a payment processor
Registering for a business license (this is different from your esthetician's license)
2. Determine your business budget
How much to open a facial business? Start off by calculating your equipment and products, then factor in any costs that come with registering your business and getting licenses.
Another essential expense is technology. Make room in your budget for robust spa management software that can facilitate appointment scheduling in your business. While you can technically do these things yourself (and DIY is tempting when you're starting out), investing in appointment booking software can lead to less stress, more time savings, and better client experiences — all of which can boost your bottom line.
The next thing is to set a budget for marketing. As you figure out how you'll spread the word about your business, make sure you've allocated enough resources to help you reach and engage your target audience.
Once you've calculated the above, it's helpful to add a 10% buffer to your budget to ensure that you have enough leeway for unexpected expenses.
Taking these steps should give you a solid idea of how much you need to set up your facial business at home.

3. Create a business plan
You should already have the foundations of your business plan based on the research and considerations you made above. But, it's extremely helpful to write out your facial business plan in a formal structure so that you have a solid focus for the next year or three or five.

Start with the first year. Look at your startup costs and document what you need to earn back in that first year to enable you to then buy new equipment, take a new training course, or take whatever next step you want for your business. Documenting this will keep you from getting over-excited and overspending on things that may not be practical for your first year.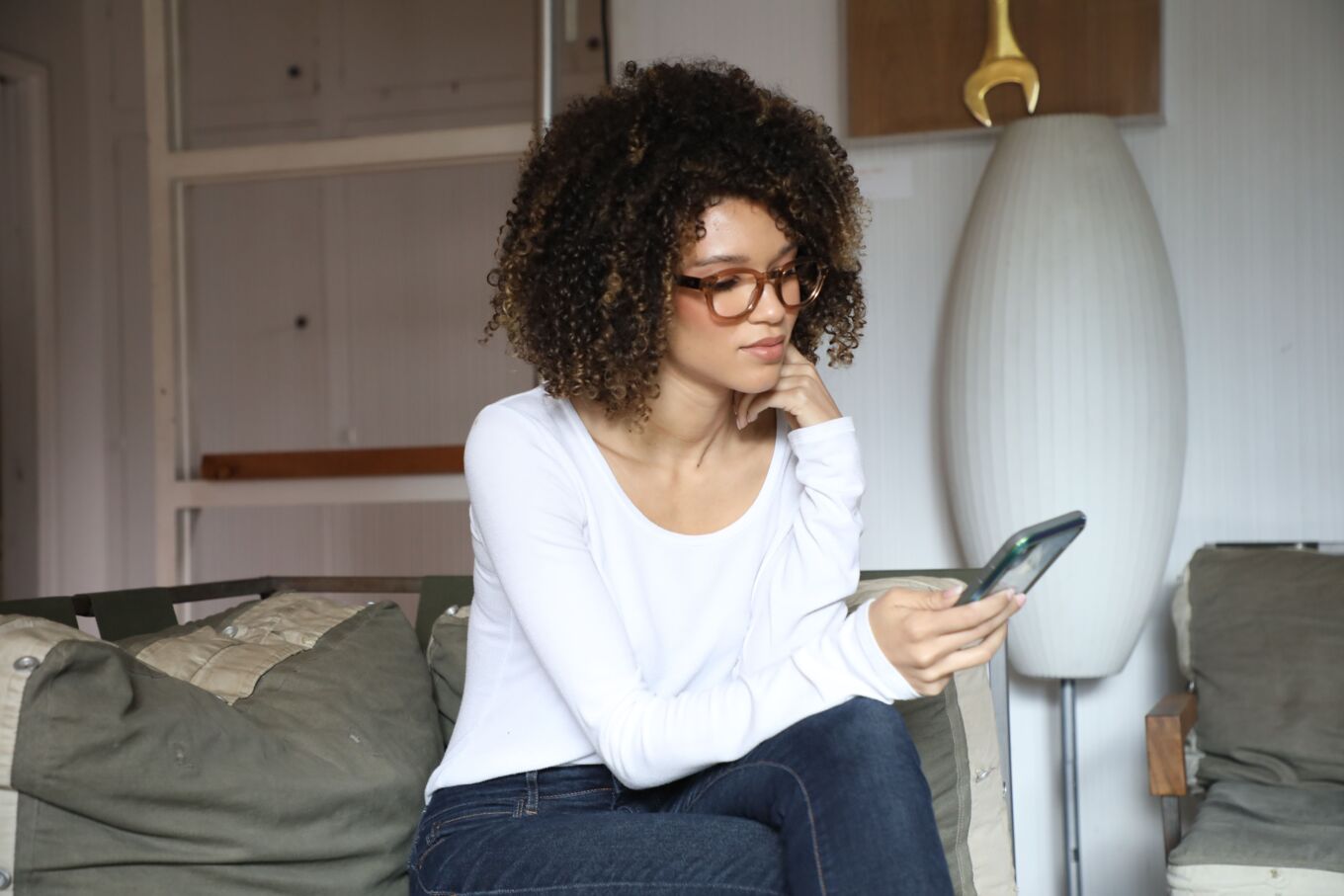 4. Craft your offerings
Based on your business plan and what you're able to spend, create your offerings and what equipment and products you will need to deliver them. Also, take some time to consider who your customer is, and make sure your services are aligned with the prospective customer you have in mind.
For example, if you're looking to establish a home-based wellness studio specifically for fitness enthusiasts, then you can consider providing services like "workout recovery massages." From there, you can figure out the best products and equipment to use.
Which brings us to the next step…

5. Purchase your products and equipment
Create your list of equipment and products and start shopping. Be sure to hunt around for good deals on your equipment. If you're on a tight budget, consider looking for second-hand items. In the current climate, you may be able to pick up a bargain on barely used items from spas that have had to shut down. Amazon is also a good place for equipment and disposables.
As for products that you'll use (e.g., massage oils, facial treatments etc.), it's best to go with the brands you know and trust. These are the products that you'll use directly on your clients, which will influence the outcomes and results they'll get from their visits. So, it's important to ensure that they're top-notch.
6. Get your operations and financials in check
As soon as you start spending money on your business, you need to begin documenting everything. Record amounts you spent, save your receipts, and schedule time each week to ensure your finances don't get out of control. Starting with a strong financial and operational structure will help you to avoid a mountain of catch-up work in the future.
Being diligent with your finances can also help you save money on taxes. It's much easier to figure out your deductible expenses and you'll save a ton of time during tax time when your operations and finances are in check.
7. Spread the word
Next, let's talk about spa marketing. Once you have a business set up, you need to take steps to drive awareness and traffic to your spa. There are plenty of ways to accomplish this. Some of the most effective tactics are:
Setting up listings on online business directories — including Google My Business, Yelp, and Facebook
Being active on social media, particularly Instagram and Facebook (and making sure people can book appointments on these platforms)
Setting up a website and implementing local SEO
Running introductory offers and promotions
Encouraging word of mouth from your existing clients and network
Growing your list and implementing email or SMS marketing
8. Win over your clients
Once you start getting people's attention, you want to make sure they have the best possible experience so they can go out and be advocates for your business. This starts with their booking experience. Make it easy for your clients to schedule an appointment at your home-based spa. Ideally, they should be able to book services online anytime, so there's no need to play phone tag or coordinate back and forth.
Automated confirmations and reminders also add to the experience and ensure that clients have everything they need to show up for their appointments.
And once you have them in your home studio, strive to give them the best experience possible. Set up a relaxing ambiance, deliver high-quality services, and ensure that your clients feel taken care of.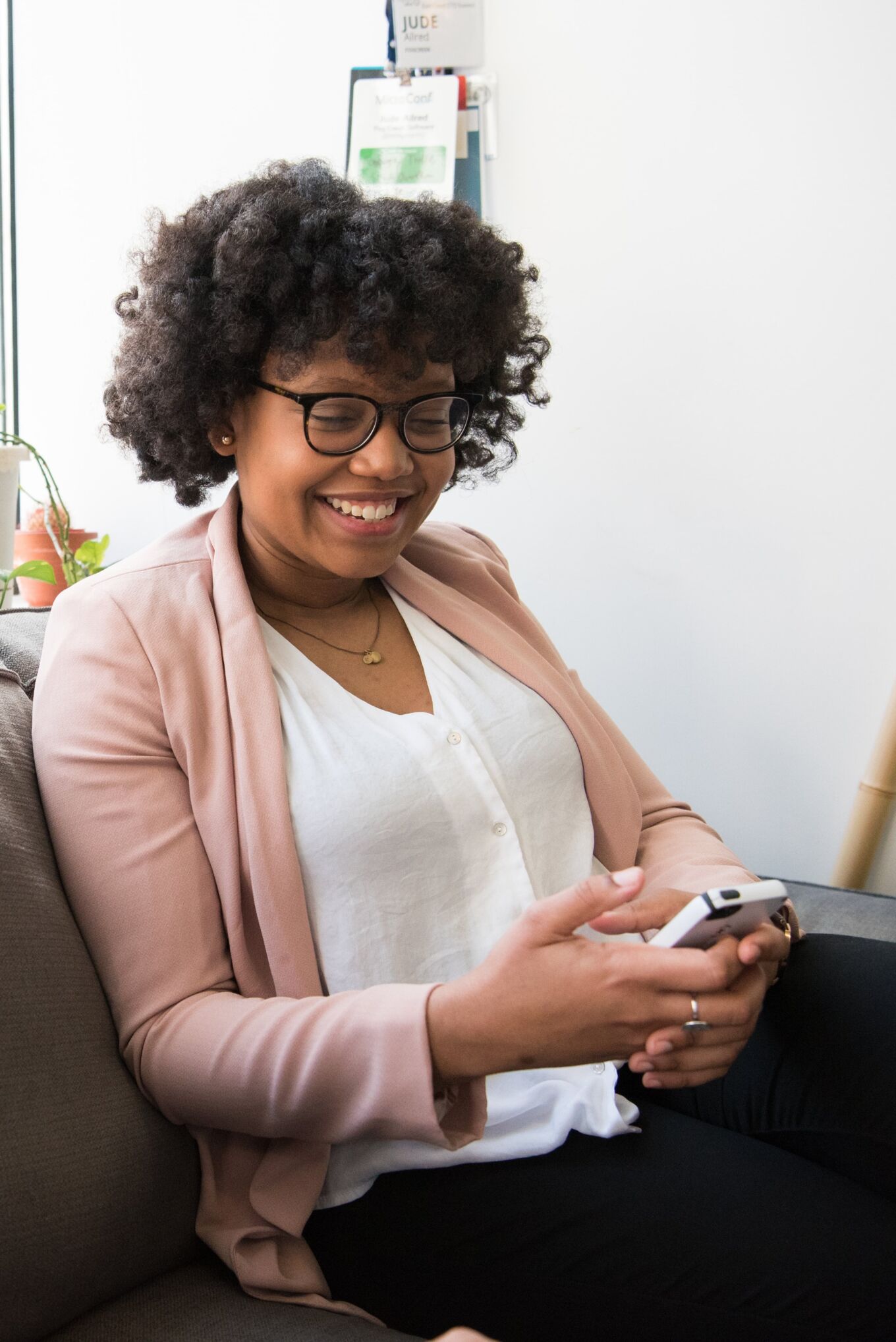 Is it time to take the plunge?
If you've crunched the numbers, considered everything involved, and you're still excited about the prospect of going into business, then starting an at-home facial studio could be the right move for you. Getting started at home is a relatively low-risk, high-reward way to build your business, build your client base and establish your brand.
Ready to kick off your facial business at home? Booksy can help you drive bookings and manage your operations. Try it for free!