With the reopening of salons in Florida, there has been a huge surge in demand for salon suites. The reason might be attributed to the fact that suites create a safer 1:1 environment, making it easy to disinfect the stations between clients and limiting the occupancy to 2-3 individuals at a time.
The New Normal
We spoke to Denise White (pictured below), the owner of Concept Salon Suites, located in Sanford, Florida to discuss what the new normal looks like since the reopening and how Booksy has played a key role in doing so. "We have now implemented Booksy for all our tenants as that is the only way we want them to manage their appointments," says Denise. This has helped her tenants manage the time between appointments effectively to clean their stations and disinfect before the arrival of the next client. With features such as contactless payments, consent forms (required to be filled prior to each service) and notifications to clients when the stylist is ready to service them while they wait for their turn have helped the tenants be more punctual and professional.
Appointment Management Plus New Clientele
"An unexpected development we saw with the use of Booksy across the board was that most of our tenants started seeing an uptick in new customers. Like, we would have a customer arrive to get her hair done and she would simultaneously book an appointment with a nail tech next door using Booksy," says Denise.
When asked about what her tenants have to say about Booksy, she says although initially they were hesitant never having used online scheduling before, it only took them a week, if not less, to become a fan!  "Now, they can't even begin to imagine how they would manage their schedules without it." The need for appointments, especially in a salon suite environment, is way more than what it used to be.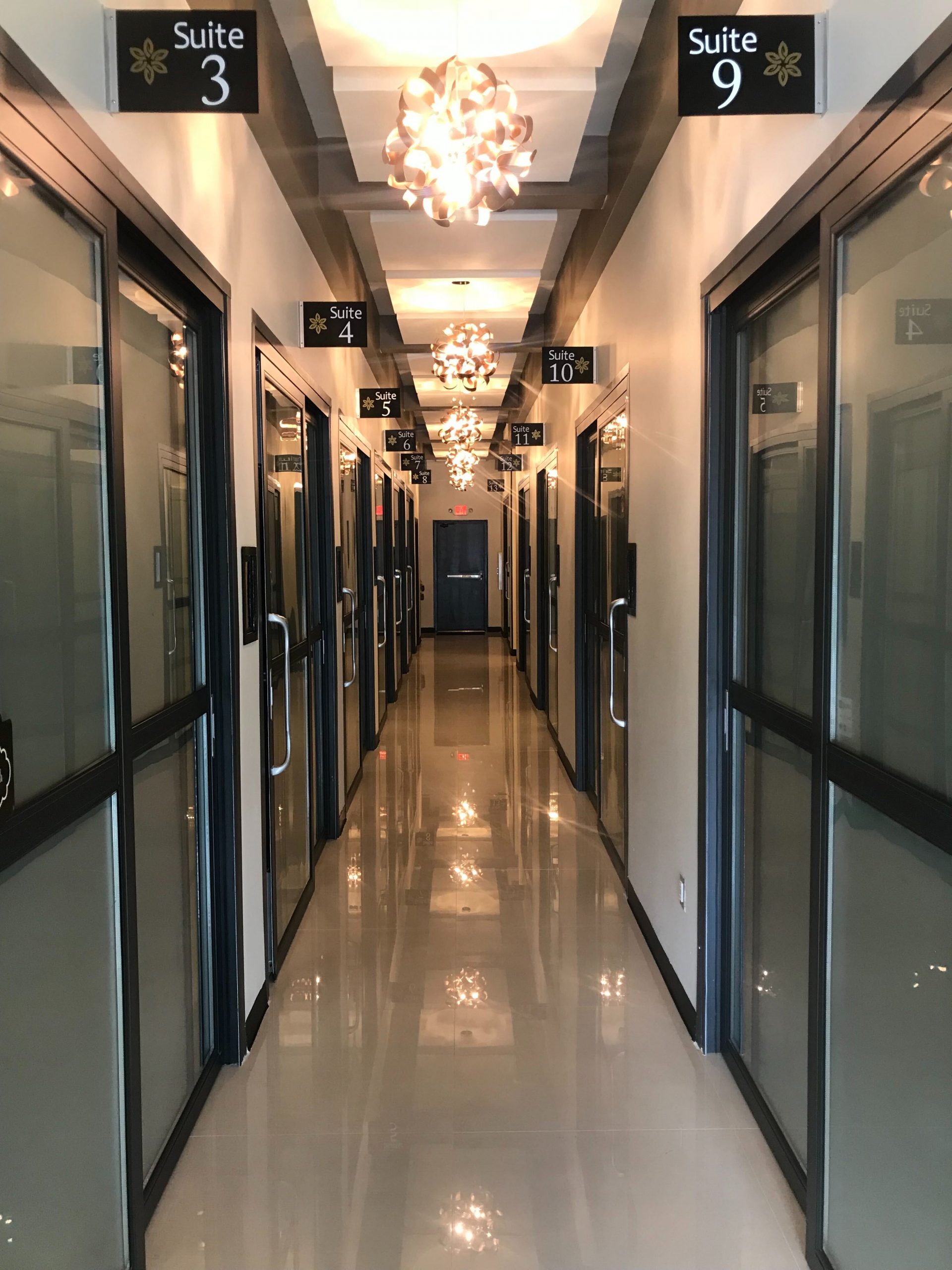 Convenience for Walk-Ins
For walk-in clients, Denise has implemented an easy 'instant-appointment' solution. The receptionist has a tablet with Booksy open at all times. All they need to do is simply choose their desired service and check the appointment availability of the stylists. Based on whoever is available, they can book it on the spot, hassle-free. "Once they've seen how easy and user-friendly it is to book instantly, they download the app themselves and start scheduling the subsequent appointments. It works like a charm!"
Concept Salon Suites has over 25 beauty professionals providing a wide array of services and can be booked right here!