Katrin Florence
The Coach House, The Common, Whitchurch, CF14 1DW, Cardiff
Katrin Florence
The Coach House, The Common, Whitchurch, CF14 1DW, Cardiff
---
Popular Services

Back neck and shoulder massage

Full body deep tissue massage

6-12 month brow top up. (EXISTING CLIENTS)

Following a full eyebrow procedure a top up is required to refresh and maintain pigment retention and keep you...

show more

---

Semi permanent make up consultations

Phone consultation (NEW CLIENTS)

Grab yourself a cuppa in the comfort of your own home and enjoy a free informal chat with Victoria or Katrin t...

show more

30 min consultation Semi permanent Make up.

To discuss your needs in person prior to booking an appointment for treatment. The £20 fee will be deducted fr...

show more

---

Semi permanent make up Eyebrows

Partial eyebrow correction

Full natural Eyebrows sometimes have small gaps.... With semi permanent make up we can fill in those gaps, giv...

show more

Full eyebrow reconstruction

Full eyebrow reconstruction, creating a beautiful eyebrow shape and style of your choice. Choose from Ombre/fl...

show more

4-6 week Brow top up

A top up on your chosen eyebrow procedure is needed no less then 5 weeks after a new procedure, to make any al...

show more

6 month and under top up. (EXISTING CLIENTS)

Following a full eyebrow procedure a top up is required to refresh and maintain pigment retention and keep you...

show more

6-12 month brow top up. (EXISTING CLIENTS)

Following a full eyebrow procedure a top up is required to refresh and maintain pigment retention and keep you...

show more

EYEBROW TOP UPS (NEW CLIENTS)

If you have had semi permanent make up/ microblading elsewhere and only require a top up. YOU MUST BOOK IN UND...

show more

---

Semi permanent make up Lips

Full lip colour

There are many beautiful lip pigment colours to choose from. If you decide to choose a slightly more bold pigm...

show more

Lip Blush

For clients who wish to enhance a natural lip shape adding more definition to the lip border, or correct a sli...

show more

Lip top up 4-6 weeks - (2nd treatment)

A top up is needed 4-6 weeks after a new procedure with us, to make any alterations needed to settled pigment ...

show more

Lip top up 6 months or less- (EXISTING CLIENTS)

Following a lip procedure with us a top up is required to maintain pigment retention and keep your lips lookin...

show more

Lip top up 6-12 months

Following a lip procedure with us, a top up is needed to refresh and maintain pigment retention and keep your ...

show more

---

Semi permanent make up eyes

Dotted subtle lash line

Suitable for clients needing a extremely subtle treatment. Barely there dots between existing lashes, to fill ...

show more

Eyelash Enhancement (NEW CLIENT/TREATMENT)

A very natural graduated eyeliner to create the appearance of fuller lashes. A more suitable treatment, for cl...

show more

Eyeliner top and bottom

More obvious then an eyelash enhancement but not too heavy. A graduated eyeliner giving the appearance of full...

show more

Eyeliner - Top only

More obvious then an eyelash enhancement but not too heavy. A graduated eyeliner giving the appearance of full...

show more

Eyeliner - Bottom only

Soft natural shading or a more solid liner on only the bottom eyelid only.

Dramatic Eyeliner top and bottom

A heavy eyeliner for a more dramatic look. A sweep may be added on request.

Dramatic Eyeliner Top only

A more drama eyeliner above the eye only. For that heavy more obvious make up look. A sweap can be created if ...

show more

Dramatic Eyeliner bottom only

A more dramatic Eyeliner on the bottom eyelid only. A heavy make up effect.

4-6 week Eyeliner top up. (2nd treatment)

FOR EXISTING CLIENTS ONLY. A top up is required to fill in any unwanted gaps and create a second layer of pigm...

show more

Eye top up 6 months or less (EXISTING CLIENTS)

Following a full eye procedure with us a top up is required to refresh and maintain pigment retention and keep...

show more

Eye top up 12 months or less (EXISTING CLIENTS)

Following a full eye procedure with us a top up is required to refresh and maintain pigment retention and keep...

show more

---

Semi permanent make up removal

EYEBROW REMOVAL

Unwanted semi permanent make up removal. (CONSULTATION REQUIRED BEFORE TREATMENT) Please contact us for detail...

show more

---

Semi permanent make up Beauty Spot

Beauty spot

Follow the looks of the beautiful Marilyn Monroe, Cindy Crawford or Eva Mendes by adding a little beauty spot!...

show more

Beauty Spot top up (existing clients)

Following a beauty spot treatment with us, you may decide your beauty spot needs a little more colour/ annual ...

show more

---

Medical Areola tatoo

3D Areola/tatoo - NEW CLIENT/CONSULTATION

A Consultation is necessary to discuss in full the desired outcome of this treatment. This consultation will b...

show more

3D Areola/Nipple (One breast)

TO BOOK THIS TREATMENT - YOU MUST BOOK IN FOR A 3D AREOLA CONSULTATION FIRST. £25 Consultation fee will be ded...

show more

3D Areola/Nipple (Both breasts)

TO BOOK IN FOR THIS TREATMENT YOU MUST BOOK IN FOR A 3D AREOLA/CONSULTATION FIRST. £25 consultation fee will b...

show more

---

Scar Treatment

MCA Multiple Collogen treatment (CONSULTATION)

SCAR/ BURNS AND STREACHMARKS. A consultation is required prior to a course of treatment to discuss the desired...

show more

---

Scalp Micropigmentation (Limited Offer)

Scalp phone consultation

Grab yourself a cuppa in the comfort of your own home and enjoy a free informal chat with Victoria or Katrin t...

show more

Scalp Consultation

Scalp micropigmentation (SMP) is an amazing treatment for thinning hair or a shaved scalp. For men and Women w...

show more

Scalp density treatment (small area)

Following a consultation... Scalp micropigmentation (SMP) is an amazing treatment for thinning hair or a shave...

show more

Scalp Density (large area)

Following a consultation... Scalp micropigmentation (SMP) is an amazing treatment for thinning hair or a shave...

show more

Scalp full head option 1 (offer)

Following a consultation... Scalp micropigmentation (SMP) is an amazing treatment for thinning hair or a shave...

show more

Scalp full head (Option 2)

Following a consultation... Scalp micropigmentation (SMP) is an amazing treatment for thinning hair or a shave...

show more

---

Aesthetic Treatment consultation

Aesthetic Treatment facetime Consultation

This is a consultation for you to discuss your needs with our specialist in the comfort of your own home... an...

show more

---

Botox

Botox 1 Area

One area of botox includes one of the following areas. Frown lines Crows feet Forhead lines

Botox 2 areas

Two areas of botox includes two of the following areas. Frown lines, Crows feet Forhead lines

Botox 3 areas

Three areas of botox includes all of the following areas. Frown lines, Crows feet Forhead lines

Free post Botox top up (if needed)

This top up is complimentary and must be done no later then 2 weeks after treatment....

Eyebrow Lift

Botox is implanted specifically to give lift to the eyebrows.

Downturned Mouth Corners

Botox is implanted to lift the corners of the mouth.

Lip Flip

Using a muscle relaxation injection to create a perfect pout. Lasting around 3-4 months.

---

Dermal Fillers

Nasalabial & Marionette lines 1ml

Nasalabial & Marionette line smoothing 0.5

0.5 extra forehead Fillers

---

Excessive sweating treatment

---

PDO Threads

PDO Threads consultation

A face time consultation is needed before your treatment to create a tailor made plan for your needs. £20 depo...

show more

Nasolabial/ Marionette lines

Upper lip lines mono threads and PRP

5 point facelift 360 cogs

5 point facelift 720 cogs

3 Point neck lift 360 cogs

3 Point neck lift 720 cogs

Full face 360 and 720 cogs

---

PRP Facial

PRP Facial pre paid session

PRP Facial Full face with micro needling

---

Plasma Skin tightening

Both lids plus crows feet

Upper lip/ Marionette/ Nasolabial Package

Spider Vains/ Naevus for 4 areas

---

PRP Hair restoration

PRP Hair restoration Consultation

3 Sessions PRP Hair restoration

PRP Hair restoration 6 sessions

PRP Hair restoration Single session

3 Sessions PRP Hair restoration

Before booking this course of treatments please book in for a consultation with Tashin under aesthetics Consul...

show more

PRP Hair restoration 6 sessions

Before booking this service, please book in with Tashin for a consultation, under aesthetics consultation.

---

Eye and brow treatments

Tinting patch test

A patch test is required 24 hours before eyelash or eyebrow tinting. You must book this appointment if you are...

show more

Eyebrow shape/wax and tint

Eyebrow shaping maintenance, adding colour to light brow hairs....recommended every 6 weeks.

LVL lashes (tint and curl)

Our LVL lash lift is the revolutionary lash treatment that creates masses of length, volume and lift with your...

show more

Eyebrow Tint

Eyebrow tinting adding colour and definition to fair eyebrows. A patch test is required 24 hours before treatm...

show more

Eyebrow wax/pluck

Tidy unruly eyebrows with waxing or plucking. Recommended every 6 weeks to keep eyebrows in top shape.

Eyelash Tint

Eyelash tinting is great for adding colour to lashes.... making them appear thicker and longer without mascara...

show more

---

Facials and skin care

Tropics plant based Vegan facial

MESO skin needling Facial

Dermaplaning express facial

BENEFITS OF DERMAPLANE ✨Soften the appearance of fine lines & wrinkles ✨Smooth acne scaring ✨Improve skin text...

show more

Dermaplaning and Peel

BENEFITS OF DERMAPLANE ✨Soften the appearance of fine lines & wrinkles ✨Smooth acne scaring ✨Improve skin text...

show more

Dermaplaning, Peel and collogen gold mask

BENEFITS ✨Soften the appearance of fine lines & wrinkles ✨Smooth acne scaring ✨Improve skin texture ✨Even out ...

show more

---

Massage

Aromatherapy Full body Massage

Full body deep tissue massage

Swedish full body massage

Back neck and shoulder massage

Full Body Hot stone massage

Hot stone back neck and shoulder massage

---

Waxing

Eyebrow waxing/ tweeze

Keep those unruly eyebrows looking they're best, by maintaining them every 4-6 weeks

Full leg, bikini and under arm

Full chest wax large area

---

Lypoglaze fat freezing

Lypoglaze phone consultation

YOU MUST HAVE A PHONE CONSULTATION BEFORE YOUR FIRST TREATMENT! Lipoglaze is a completely non-invasive, safe a...

show more

Lypoglaze introductory offer

YOU MUST BOOK A PHONE CONSULTATION BEFORE YOUR FIRST TREATMENT! Lipoglaze is a completely non-invasive, safe a...

show more

Lypoglaze single treatment offer

YOU MUST BOOK A PHONE CONSULTATION BEFORE YOUR FIRST TREATMENT! Lipoglaze is a completely non-invasive, safe a...

show more

Lypoglaze - Triple medium package

YOU MUST BOOK A PHONE CONSULTATION BEFORE BOOKING THIS TREATMENT! Lipoglaze is a completely non-invasive, safe...

show more

Lypoglaze - Triple large package.

YOU MUST BOOK A PHONE CONSULTATION BEFORE BOOKING THIS TREATMENT! Lipoglaze is a completely non-invasive, safe...

show more

---

Reflexology

Reflexology 1st session including consultation

---

Pamper packages

Package 1

30 min Back/ neck and shoulders and scalp massage, followed by a 30min tropic facial and 30 min reflexology ta...

show more

Package 2

30min hot stone massage back, neck and shoulder massage followed by a 30 min hand and arm massage and a 30 mi...

show more

---

May Offers

Bliss Package 1

3 x 30 min treatments - Back, neck and shoulder massage, reflexology and a express tropic facial

Bliss Package 2

3 x 30 min - Hot Stones, Hand and arm massage, express tropic facial

Package 1

30 min Back/ neck and shoulders and scalp massage, followed by a 30min tropic facial and 30 min reflexology ta...

show more

Package 2

30min hot stone massage back, neck and shoulder massage followed by a 30 min hand and arm massage and a 30 min...

show more

---

TEENS

foot and leg massage

30min foot and leg massage for all you sporty teens out there

Express tropic facial

This facial is by far my favorite of all time, its natural, vegan and cruelty free. With many teenagers battli...

show more

Reflexology taster

Reflexology is a lovely treatment carried out on your feet, it is generally relaxing and may help alleviate st...

show more

Back neck and shoulders

30min back neck and shoulder massage for relaxation purposes or to get rid of those tight knotts

---

Teens Pamper Packages

Teen Package 1

30 min back neck and shoulders massage and 30 min express tropical Facial (vegan)

Teen Package 2

30 min Reflexology taster and 30 min Express Tropic Facial (vegan)

Teen package 3

30min Hotstones (back neck and shoulder) and 30min Express tropic facial (vegan)

---
Venue Health and Safety Rules
Reviews
Reviews are no joke! Booksy values authentic reviews and only verifies them if we know the reviewer has visited this business.
Absolutely brilliant Clare Riddiford was great -so relaxing - music very calming - her pressure was firm - could feel my muscles unwinding - I truly feel all my tension and stress GONE - highly recommend - will be going every few months...
Great consultation, all explained in detail and patch tests done. Booked in for a treatment!...
Amazing massage! Made me feel comfortable from start to finish and really helped with some future advice, tending to problem areas! Thank you! X...
Really lovely massage today, would highly recommend! My shoulder feels so much better, will definitely be back!...
Clare is attentive approachable and professional. The neck and shoulder massage really helped to ease my pain. Highly recommended 🌟🌟🌟...
Victoria was friendly, professional and extremely knowledgeable. She was honest in her advice to me and advised not to go ahead with the treatment I booked and gave me alternative options instead. Not what I wanted to hear but on reflection she was r...
Katrin was so lovely, tailored the treatment to my needs and provided a superb massage and facial. Highly recommend xx...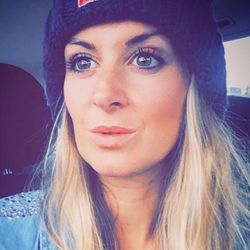 Fantastic. Friendly service with amazing results. Feel like a new woman. No tension and realigned!...
Katrin Florence
So glad you enjoyed the massage! Thank you for the review x
Fab massage from Claire and will be back soon...
Katrin Florence
Thanks for the review xx
Excellent service. Great consultation. Will book again....
Katrin Florence
Thanks for the review xx
Katrin and Tasin were lovely. Loved the place, very clean and professional thank you xx...
Katrin Florence
Thank you Zoe xx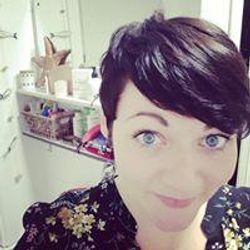 Had a wonderful relaxing massage with claire. Felt great and so good to have a lottle pamper. After weeks of sore neck and shoulders i can already feel the difference. Already booked a session for partner too 😀...
Katrin Florence
Thank you Yvonne... I'm glad you enjoyed it xx
Excellent service! Thank you x...
Katrin Florence
Thanks for the review Lilly xx
Excellent and very proffessional i was on cloud nine after my massage highly recommend it...
Amazing massage and reflexology. Left feeling I was floating on a cloud and nearly fell asleep during massage. Was JUST what I needed at 38 weeks pregnant- a bit of me time and proper relaxation. Lovely consultation with Catherine first to go through...
Full body massage with face and scalp massage was amazing. Catherine is so lovely and gave good advice for the tension in my back and shoulders. Room was warm and so relaxing. Oils smelt divine. Highly recommended....
Absolutely love my new brows, Victoria is a lovely person made me free really welcome, talked me through step by step what she was going to do and what she was doing. Thanks again. Really pleased xx...
After a few years having my brows done by Katrin always pleased with the results.Just had them done again but, by Victoria with another great result. Lovely job would definitely recommed...
Katrin Florence
Thank you so much for the review Helen and we're so happy you're pleased with your eyebrows
Amazing full body massage. Exactly what was needed. Catherine was so lovely and friendly and the massage was excellent. Felt fully relaxed leaving. Would highly recommend and will be re-booking again in near future....
Katrin Florence
Thank you so much for the review Kelly and we're so glad you enjoyed your massage and felt so relaxed
Lovely treatment; felt so relaxed after...
Katrin Florence
Thank you for the review Sandra and we're so happy you enjoyed your treatment and found it relaxing